Recently updated on June 5th, 2023 at 04:08 pm
Are you itching for an adventure in the great outdoors? Do you feel like escaping the hustle and bustle of city life? If so, trekking in Sapa might be just what you need. Situated in the northwestern part of Vietnam, Sapa is a picturesque town surrounded by rolling hills and stunning rice terraces that are perfect for hiking.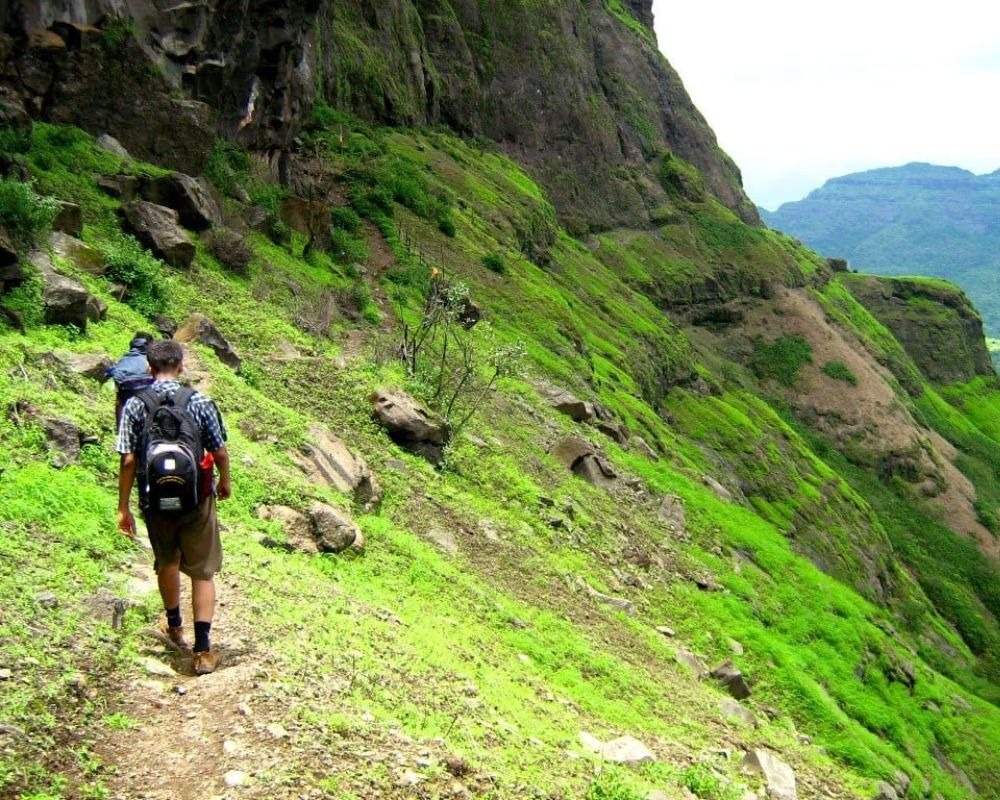 But how long should your trekking expedition last? The answer depends on your fitness level and how much time you have to spare. From short half-day hikes to multi-day treks through remote villages, there's something for everyone in Sapa.
In this article, we'll explore some of the different options available and help you decide which one is right for you. So pack your bags, lace up your hiking boots, and let's hit the trails!
Planning Your Trekking Expedition
Embarking on a trekking expedition in Sapa requires careful planning and preparation. The area is known for its stunning hiking routes, ranging from easy walks to challenging multi-day treks. Before setting out on your adventure, it's important to assess your fitness levels and choose the appropriate route.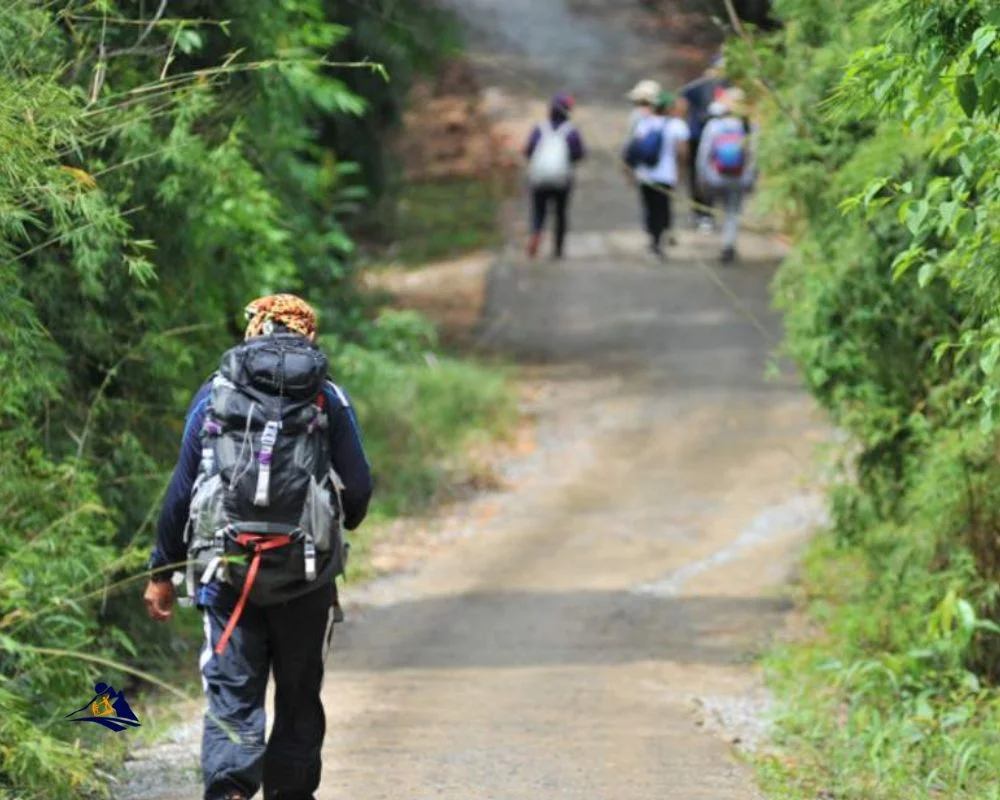 For those who are new to trekking or have limited time, half-day hikes in Sapa are a great option. These shorter hikes still offer breathtaking views of the surrounding mountains and rice terraces while allowing you to experience the local culture firsthand. But if you're up for a more strenuous challenge, there are also longer hikes available that will take you through remote villages and over rugged terrain.
No matter what your preference may be, with proper planning and preparation, a trekking expedition in Sapa is sure to be an unforgettable experience.
Half-Day Hikes In Sapa
Exploring the Muong Hoa Valley is a must-do for any half-day hike in Sapa. It's a stunningly beautiful and rich cultural experience, with traditional hill tribe villages, rice terraces, and incredible vistas. With the right guide, you can easily fit in a visit to the Cat Cat Village and Silver Waterfall in your half-day trek. It's the ideal way to get a taste of all that Sapa has to offer.
Muong Hoa Valley
If you're looking for a half-day hike in Sapa that offers stunning views of the local culture, look no further than Muong Hoa Valley. This trekking route takes you through rice paddies and across streams, all while immersing you in the traditional lifestyles of ethnic minority groups like the Hmong and Dao people.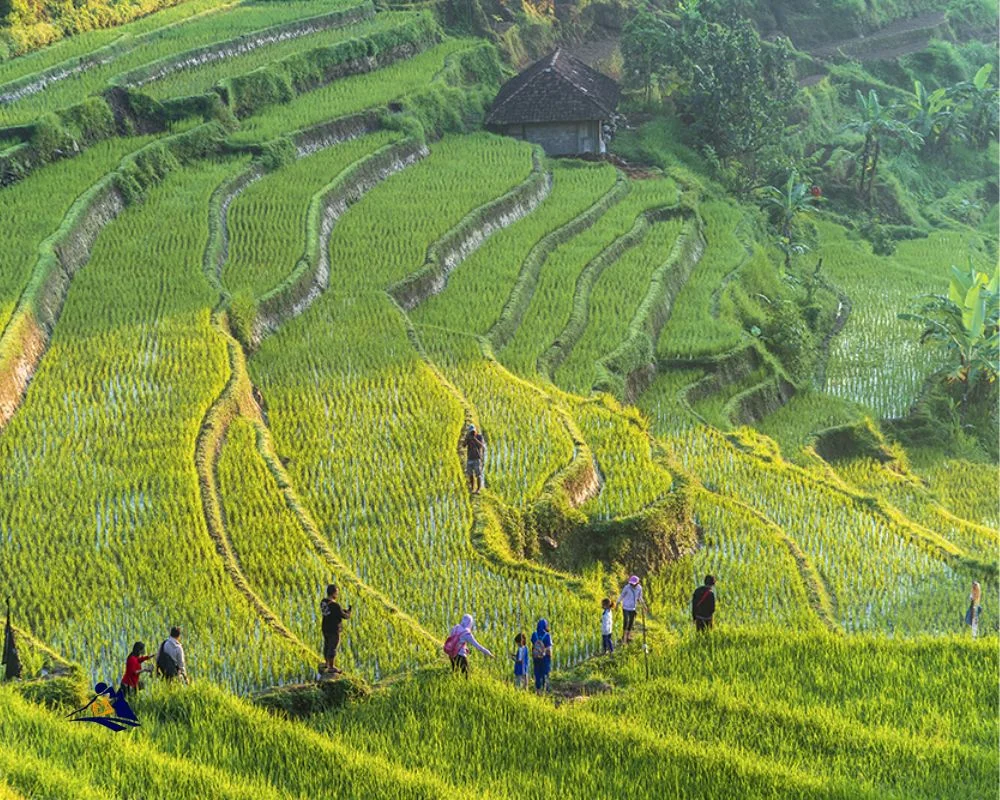 Along the way, you'll encounter locals working on their farms or weaving intricate textiles by hand. The highlight of the journey is undoubtedly reaching Ta Van Village, where you can take in sweeping vistas of terraced rice fields cascading down into the valley below.
Whether you're an experienced trekker or just starting, this route is sure to leave you with unforgettable memories of Sapa's natural beauty and vibrant cultural heritage.
Cat Cat Village
Now, if you're looking for a trekking route that offers both natural beauty and insight into the cultural traditions of the Hmong people, then Cat Cat Village is an excellent choice. This half-day hike takes you through lush forests and past cascading waterfalls before reaching the traditional village of Cat Cat.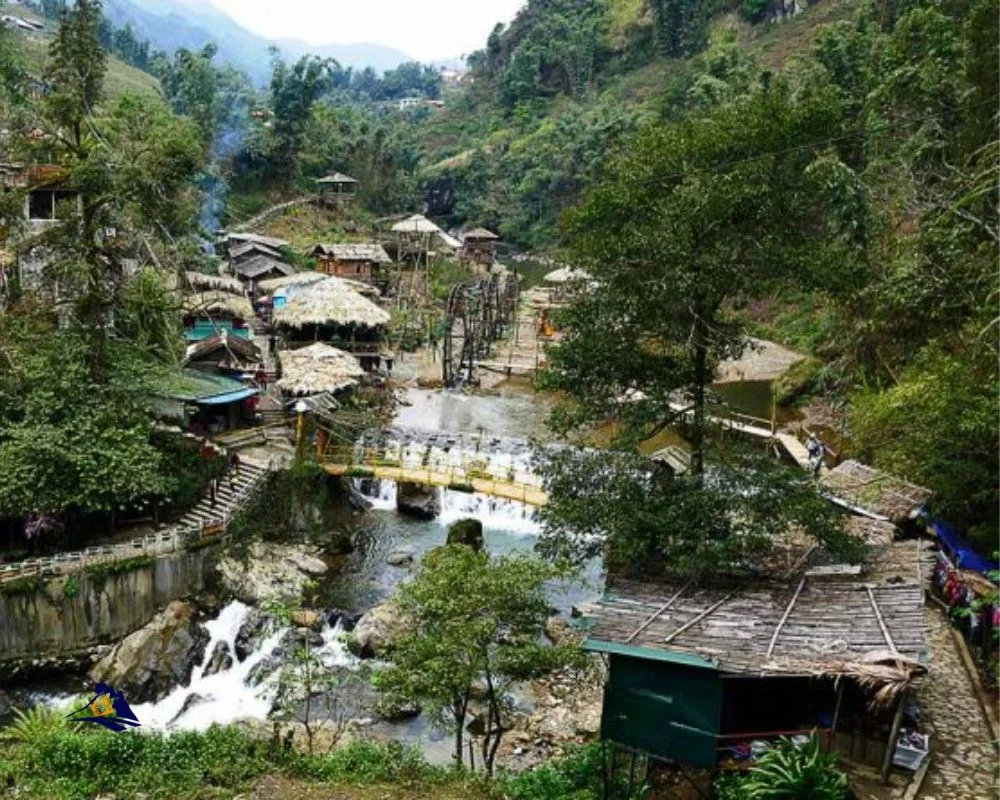 Here, you can witness firsthand how locals preserve their customs by weaving intricate textiles or performing traditional dances. As with Muong Hoa Valley, this trekking route also provides stunning views of Sapa's terraced rice paddies.
So, grab your hiking boots and camera to explore another one of Sapa's incredible trekking routes!
Silver Waterfall
If you're looking for more adventure on your half-day hike in Sapa, then the Silver Waterfall trek is a must-see. This breathtaking route takes you through misty forests and past glistening streams before reaching the stunning Silver Waterfall, which cascades down from 200 meters above sea level.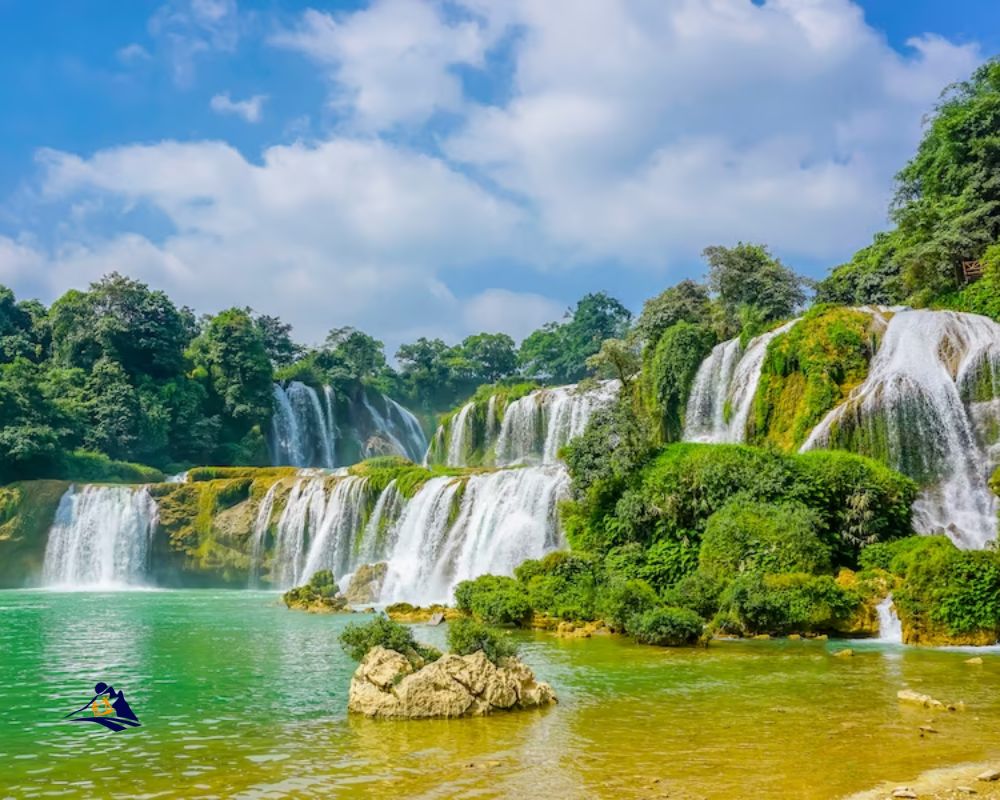 Along the way, local legends about this sacred waterfall will be shared with you by friendly Hmong guides who are well-versed in their culture's stories. Be sure to check weather conditions before embarking on this trail as it can get slippery during rainy seasons.
Lace-up those hiking boots and immerse yourself in nature on this unforgettable journey!
One-Day Hikes In Sapa
After experiencing the beautiful half-day hikes in Sapa, it's time to take on longer adventures. One-day hikes are perfect for those who want a more challenging trek while still being able to return to their accommodation at night. These treks offer stunning views of rice terraces and ethnic minority villages that cannot be seen from the main roads.
Before embarking on your one-day hike, make sure to check weather conditions as they can change quickly in the mountains. Choose appropriate gear selection such as comfortable hiking shoes with good traction and waterproof clothing. It's also important to bring enough water and snacks since there may not be any shops along the trail.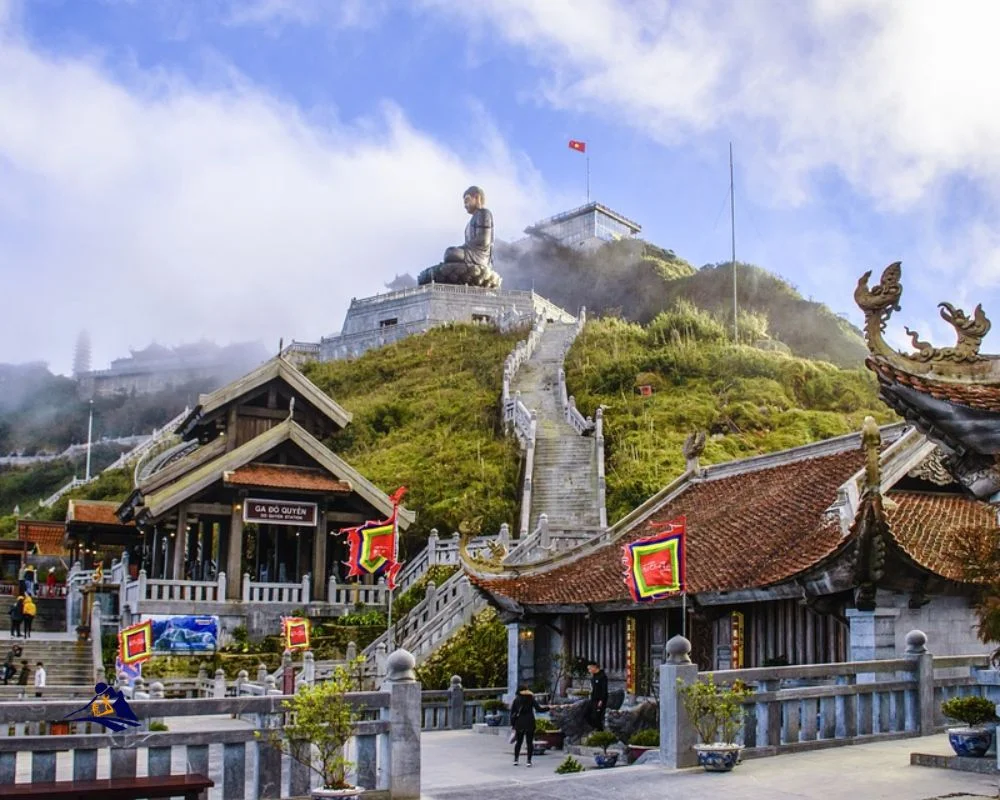 Here are three recommended one-day hikes:
Fansipan Mountain: This is the highest peak in Indochina and offers breathtaking views of Sapa town and surrounding areas.
Cat Cat Village: A popular route due to its accessibility and cultural significance with traditional Hmong houses lining the way.
Muong Hoa Valley: Known for its picturesque landscapes of rice paddies, bamboo forests, and small streams running through it.
With these options, you'll have an unforgettable experience exploring Sapa's natural beauty on a one-day hike. But if you're up for even more adventure, consider taking on two-day hikes which allow you to immerse yourself even deeper into Sapa's mountainous terrain.
Two-Day Hikes In Sapa
Did you know that Sapa is home to some of the most breathtaking trekking routes in Vietnam? If you're up for a challenge, why not try one of our two-day hikes? With local guides leading the way, you'll be able to explore hidden waterfalls and lush green valleys while taking in stunning panoramic views.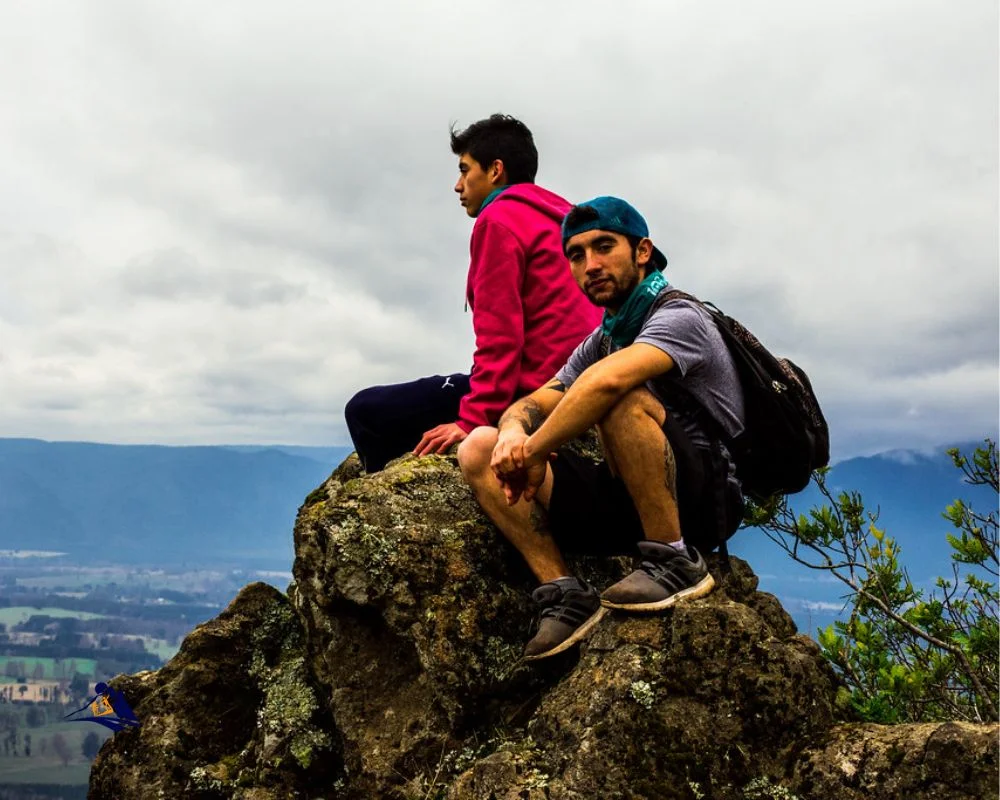 Our two-day hikes offer a great balance between adventure and relaxation. You'll have plenty of time to stop along the way and take photos, as well as enjoy meals prepared by your guide. So why wait?
Book your trekking experience now and discover the beauty of Sapa on foot!
Three-Day Hikes In Sapa
When preparing for a three-day hike in Sapa, it's important to bring the right gear and clothing. On day 1 of the trek, we recommend starting at Cat Cat village and then heading up to the Ham Rong mountain for breathtaking views of the valley. On day 2, we suggest taking the trail through the Muong Hoa Valley and exploring the local villages and ethnic minorities.
Preparing For The Hike
Looking to embark on a three-day hiking adventure in Sapa? Preparing for the hike is crucial to ensure safety and enjoyment. When it comes to choosing your hiking routes, consider your fitness level and experience as some trails can be more challenging than others. It's also important to check the weather conditions before setting off, as they can change quickly in this mountainous region.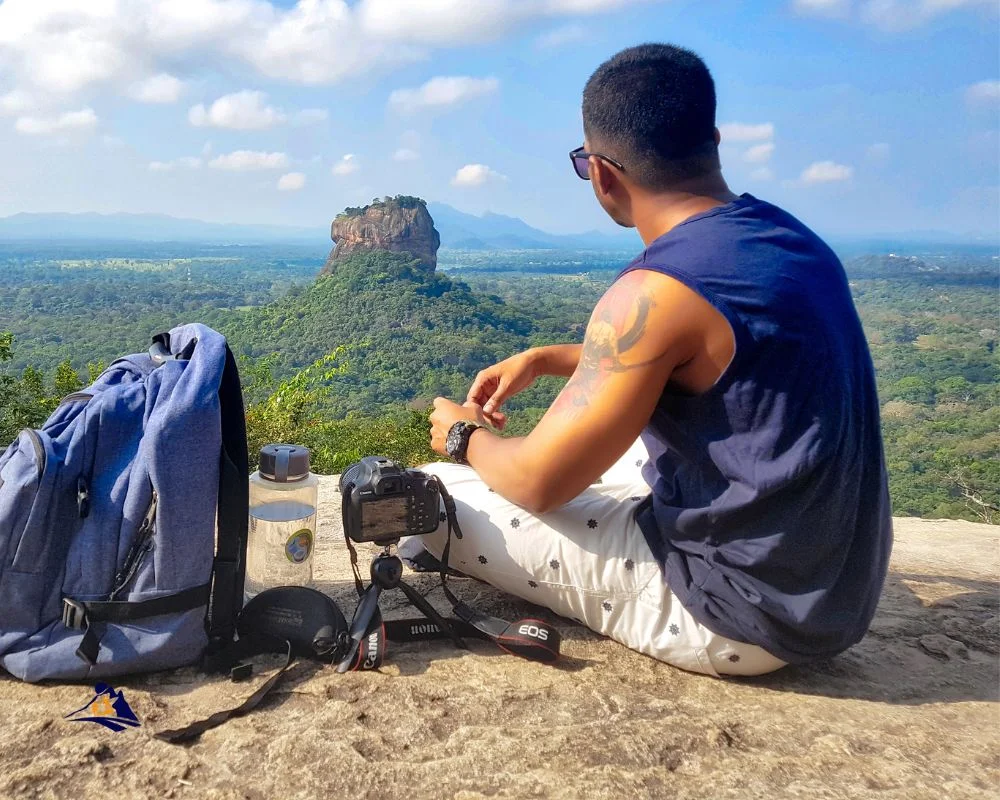 Make sure you have proper gear, including sturdy footwear, warm clothing, and rain protection. Don't forget to pack enough food and water for the duration of the hike, or plan where you'll find rest stops along the way.
By taking these steps to prepare beforehand, you'll be able to fully immerse yourself in nature without worrying about any logistical hiccups during your trekking journey through Sapa.
Day 1 Trails
Now that you've got your gear and fitness level sorted, it's time to delve into the exciting world of Sapa's hiking routes. Day 1 is all about easing yourself into the adventure while enjoying some stunning scenery along the way. We recommend starting with the Cat Cat Village trail, which takes around three hours to complete.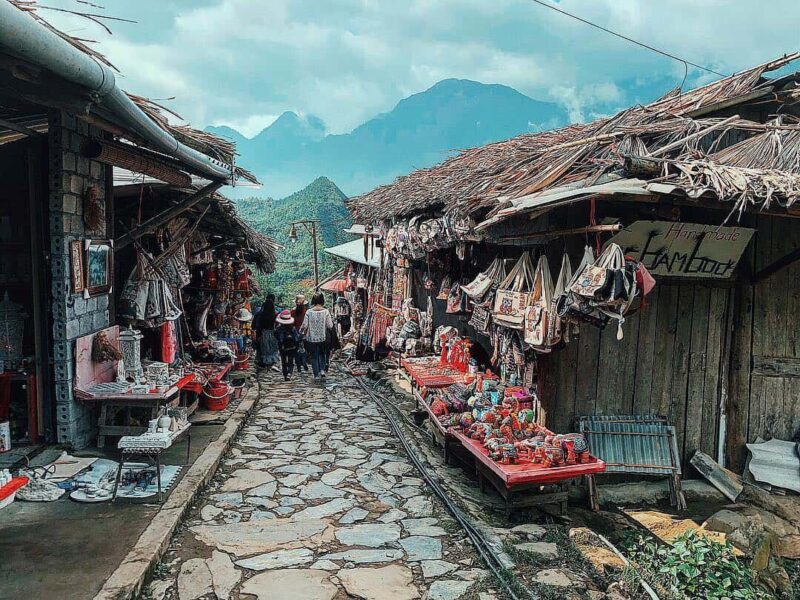 This route will take you through terraced rice paddies and lush green forests before leading you to a beautiful waterfall where you can rest and refuel for the next leg of your journey. Remember to pack enough water and snacks for this stretch, as there aren't many stops available once you're on the path.
Ready? Let's hit those trails!
Day 2 Trails
Alright, it's Day 2 of your three-day hiking adventure in Sapa and today we're going to tackle some more challenging trekking routes while also exploring cultural sites.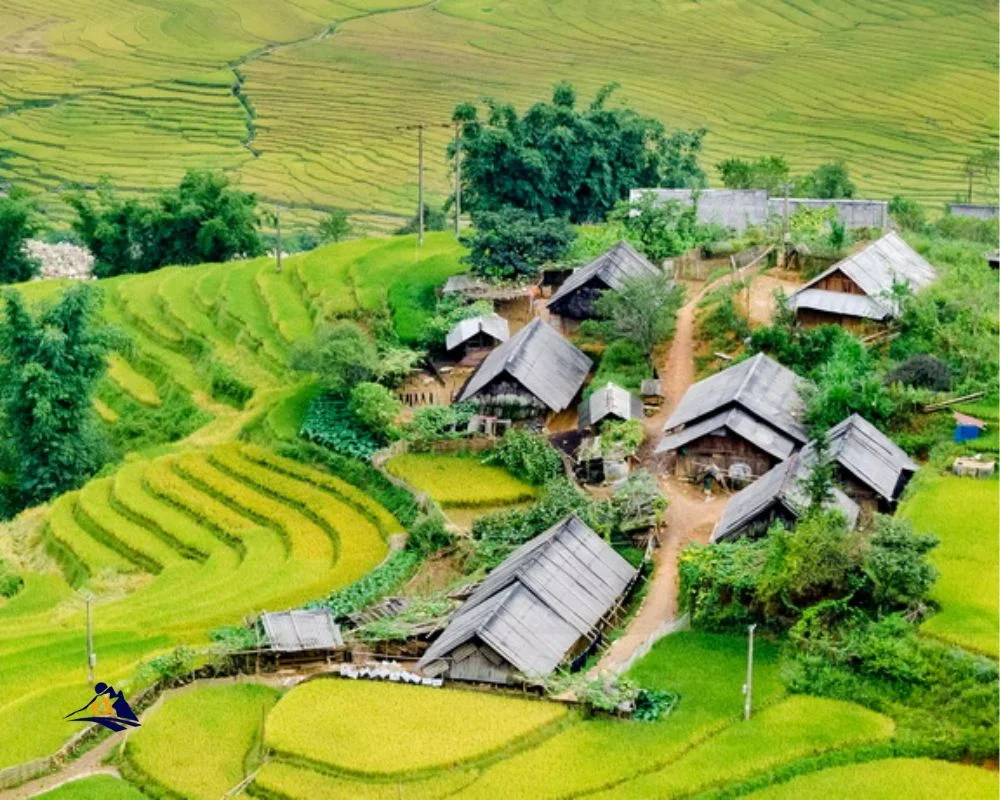 Our recommended trail for today is the Y Linh Ho Village route which takes around five hours to complete. This trail will take you through picturesque landscapes of terraced rice fields and quaint villages inhabited by ethnic minorities. You'll have plenty of opportunities to interact with locals and learn about their unique cultures along the way.
Make sure to carry enough water and snacks as there won't be any shops en route. Get ready for an exciting day ahead!
Multi-Day Hikes In Sapa
After experiencing the beauty of Sapa on a three-day hike, it's time to take your trekking skills to the next level with multi-day hikes. These hikes will take you through some of the most spectacular landscapes in Vietnam and allow you to immerse yourself in the local culture.
There are several hiking routes for multi-day treks in Sapa, ranging from two days up to ten days. The duration of each trek depends on how much time you have and how challenging you want your adventure to be. Keep in mind that weather conditions can impact these treks, so be sure to check ahead before embarking on any long-distance journeys.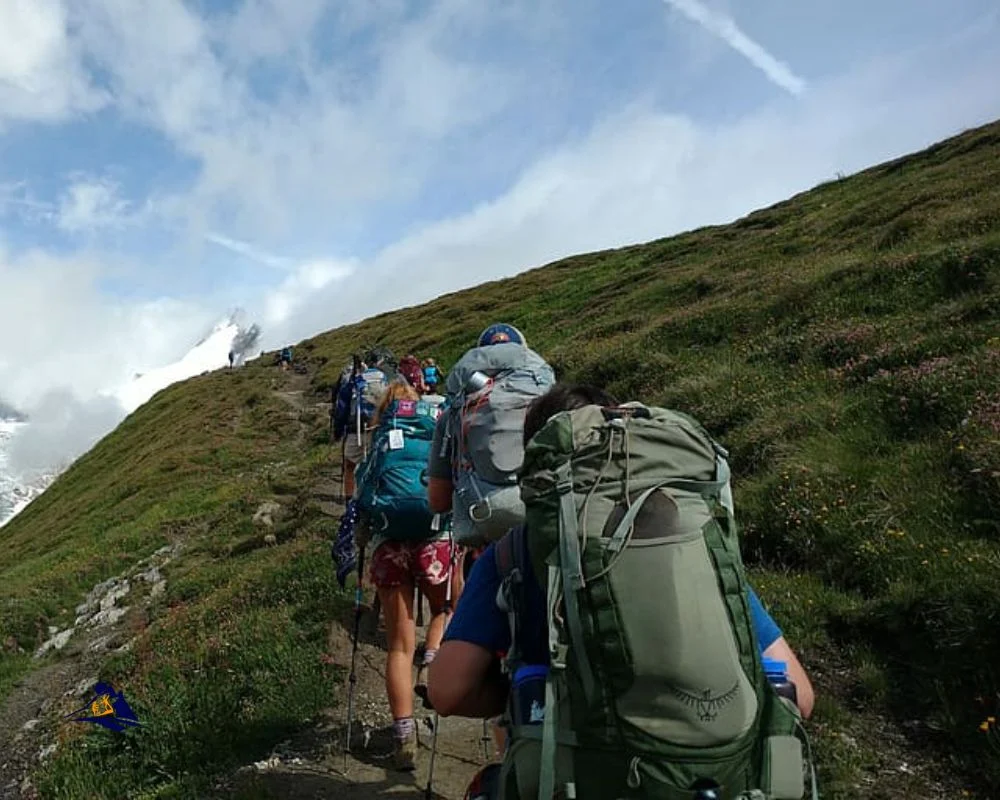 As you plan your journey into the heart of Sapa, don't forget about Sapa-trekking tours! These tours offer an opportunity to explore this stunning region with experienced guides who know all the best spots. Whether you're interested in history or nature, there is a tour that will suit your interests.
So pack your bags and get ready for an unforgettable adventure in one of Vietnam's most beautiful regions – Sapa!
Sapa Trekking Tours
Looking for a thrilling and unforgettable trekking experience in Southeast Asia? Look no further than Sapa, Vietnam. Known for its stunning rice terraces and vibrant hill-tribe culture, this region offers some of the best trekking routes in the country.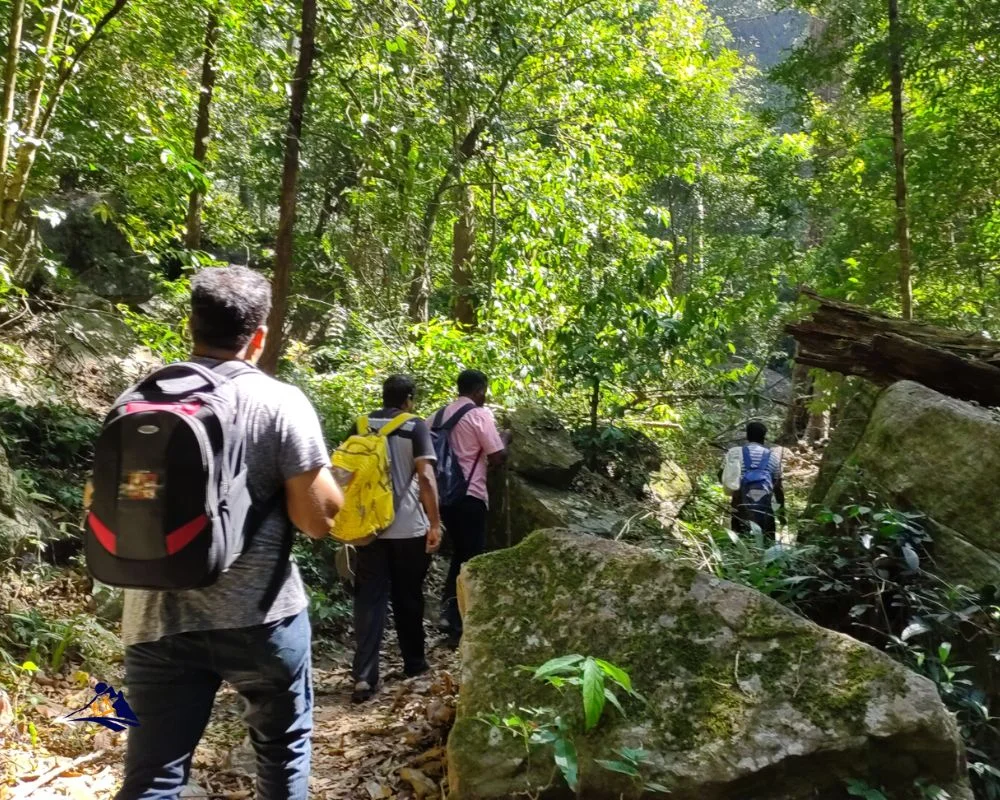 Whether you're a seasoned hiker or new to altitude trekking, there's something for everyone here. Choose from multi-day treks that take you through remote villages and over mountain passes, or shorter day hikes that offer breathtaking views without sacrificing comfort.
No matter which route you choose, be prepared for challenging terrain and unpredictable weather conditions. But don't worry – with the right equipment and mindset, your adventure in Sapa will be one for the books.
Equipment For Trekking In Sapa
After deciding on a trekking tour in Sapa, the next step is to consider how long you want to spend exploring this beautiful mountainous region. The length of your trek will depend on your fitness level and how much time you have available. Most tours range from 2 to 4 days, with some more intense options that can last up to 7 days.
Before embarking on your trek, it's important to make sure you have all the necessary equipment for a safe journey. If you don't have your gear or are traveling light, renting gear is an excellent option.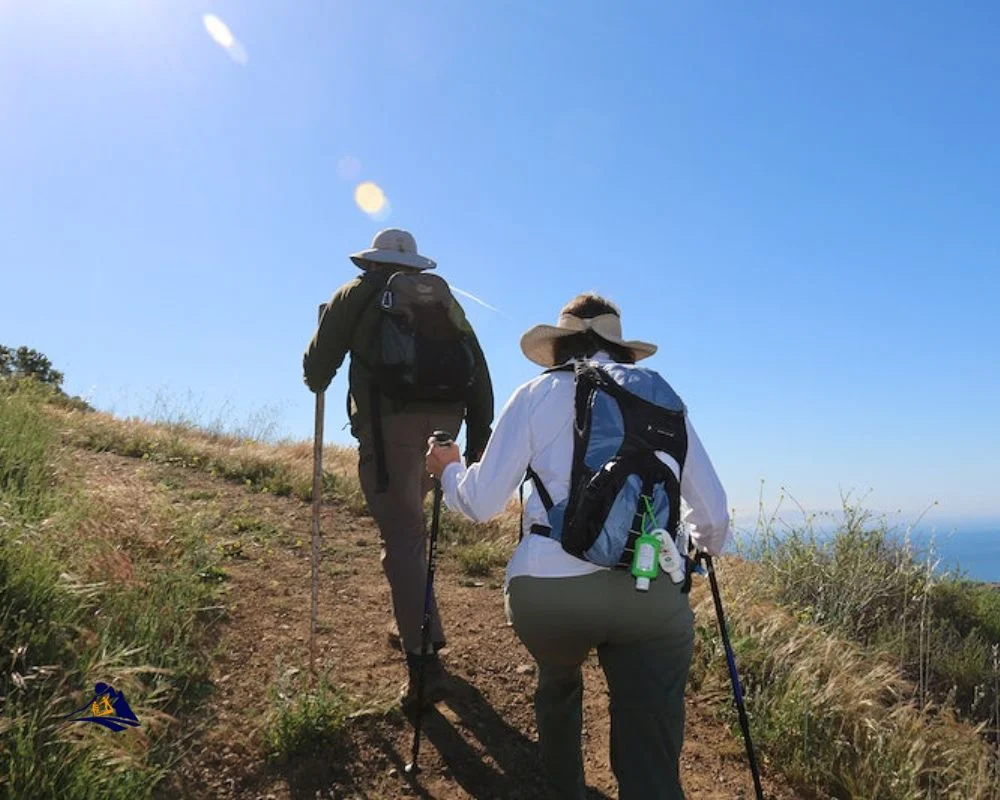 You'll need appropriate clothing for varying weather conditions, sturdy hiking boots, and a backpack with plenty of water and snacks. Don't forget essentials like sunscreen and insect repellent – both are particularly important during the summer months when mosquitoes are rampant.
When preparing for your trip, keep in mind Sapa's unique climate: mornings can be quite chilly while afternoons can get hot and humid quickly. Be sure to pack layers so that you're prepared for any type of weather condition.
Trekking in Sapa offers breathtaking scenery and unforgettable experiences but requires proper preparation before setting out into nature's beauty. Considering weather considerations when packing along with renting essential gear if needed ensures safety throughout the trekking adventure.
Trekking Safety Tips
Choosing the Right Gear is essential for a safe and comfortable trekking experience; make sure you have the right clothing, boots, and accessories. Planning your Route before you set off is key; map out your route and be prepared to adjust it if necessary. Staying Hydrated is critical, so always remember to bring plenty of water; a refillable water bottle is a must!
Choosing The Right Gear
When it comes to trekking, choosing the right gear is crucial for a successful and safe journey. As an avid trekker myself, I know that having weatherproofing gear is essential for unpredictable weather conditions in Sapa. Make sure to invest in a durable raincoat or waterproof jacket, as well as appropriate hiking shoes with good traction to avoid slipping on wet terrain.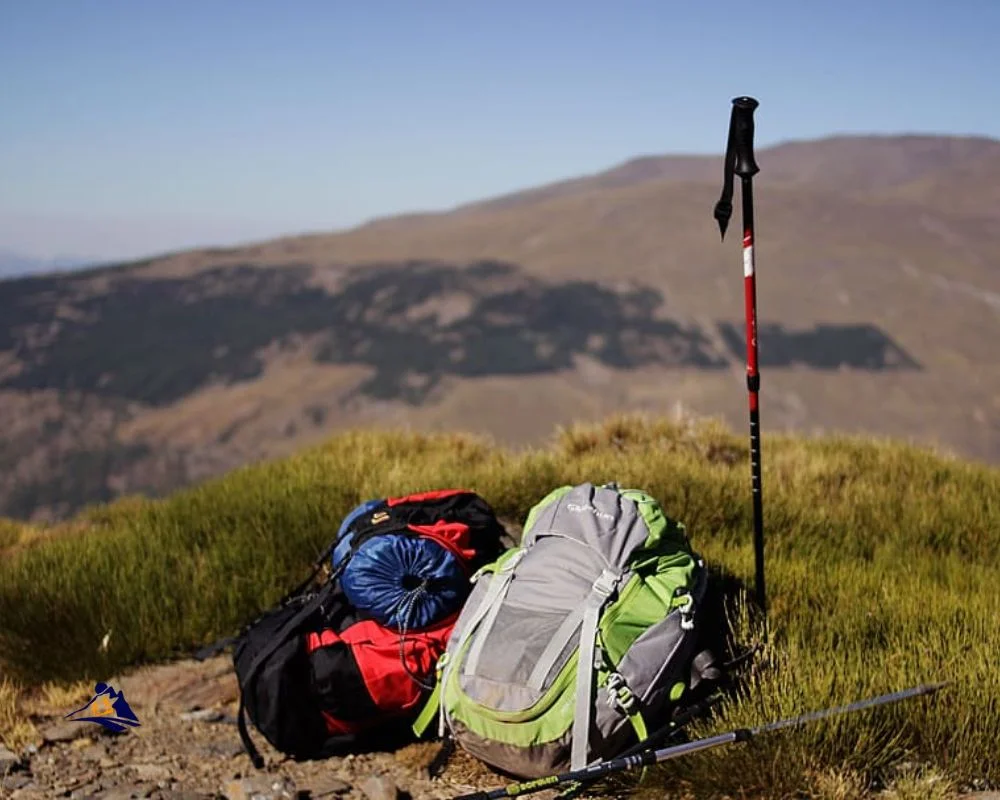 Additionally, nutrition planning is also key when packing your gear. Bring high-energy snacks like nuts, protein bars, and fruit to keep your energy levels up during long treks. Remember, you don't want to be caught hungry without any fuel left in the tank!
By selecting the proper gear and nutritious snacks, you'll be able to enjoy every step of your trek through Sapa while staying comfortable and safe.
Planning Your Route
Now that we've covered the importance of gear selection for trekking in Sapa, let's talk about another crucial aspect of trekking safety – planning your route. As an experienced adventurer, I know that choosing the right path can make all the difference when it comes to a successful and enjoyable trip.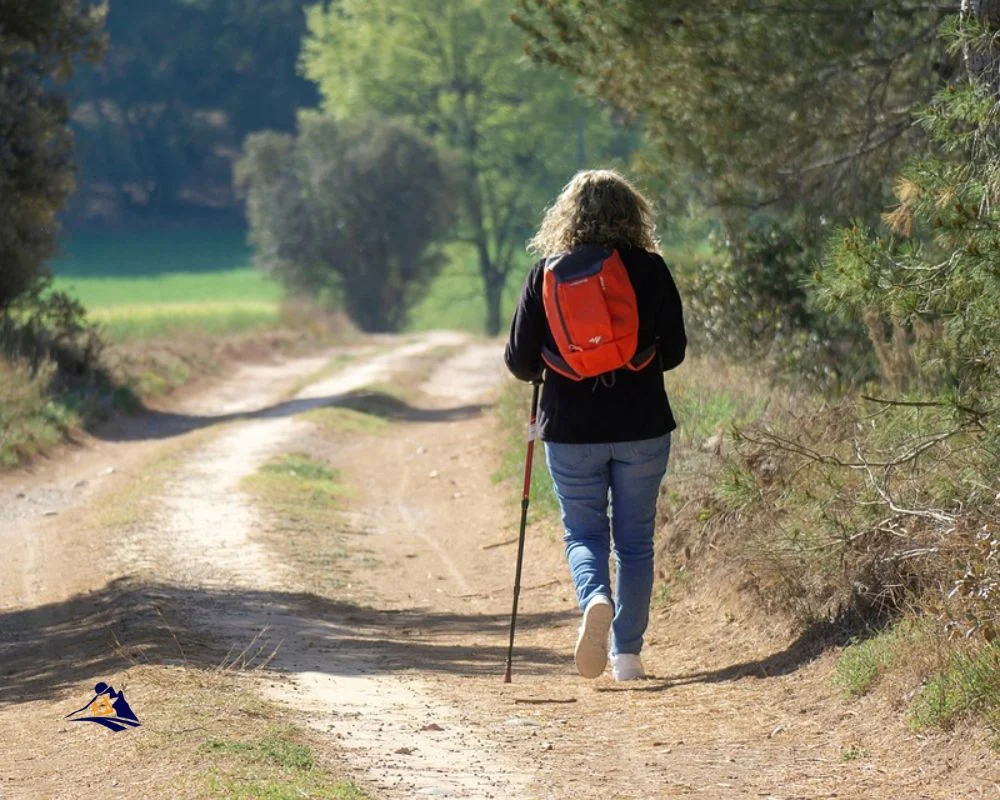 Before setting out, take some time to do a cost analysis of different routes based on difficulty level, distance, and potential weather conditions. Once you have selected the best trail for your needs, be sure to bring along a detailed map or GPS device to avoid getting lost.
With proper preparation and route planning, you'll be able to fully immerse yourself in the natural beauty of Sapa while staying safe and secure.
Staying Hydrated
As avid trekkers, we all know that staying hydrated is crucial for a safe and enjoyable journey. That's why packing water should be at the top of your list when preparing for a trek in Sapa.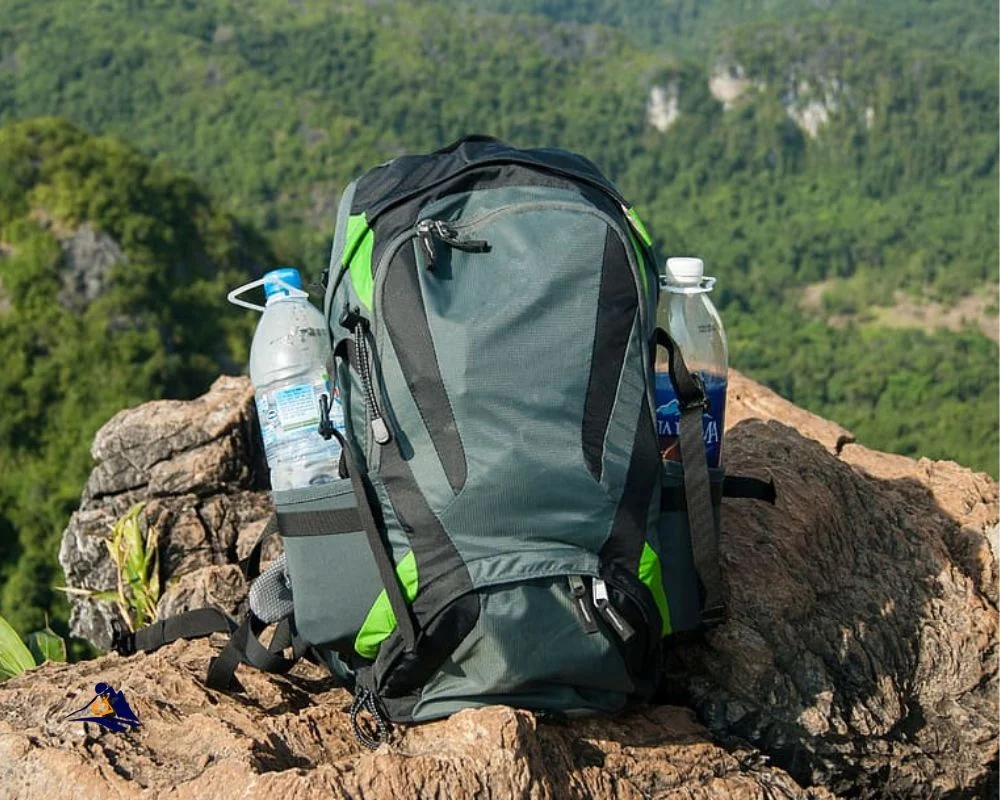 The hot and humid weather conditions can quickly lead to dehydration, which not only affects your physical performance but also your mental focus. As an expert adventurer, I recommend bringing along enough water to last you throughout the entire trek and investing in a reliable hydration system such as a backpack with a built-in water bladder or collapsible water bottles.
With proper hydration, you'll have the energy and clarity of mind needed to fully appreciate the breathtaking landscapes of Sapa while keeping yourself safe from potential health risks.
Accommodation Options For Trekking In Sapa
As you prepare to embark on your trekking adventure in Sapa, it's important to consider your accommodation options. While there are plenty of hotels and guesthouses available in the area, camping can provide a unique and immersive experience. Not only will you be surrounded by stunning natural scenery, but camping also allows for greater flexibility in terms of route navigation and itinerary planning.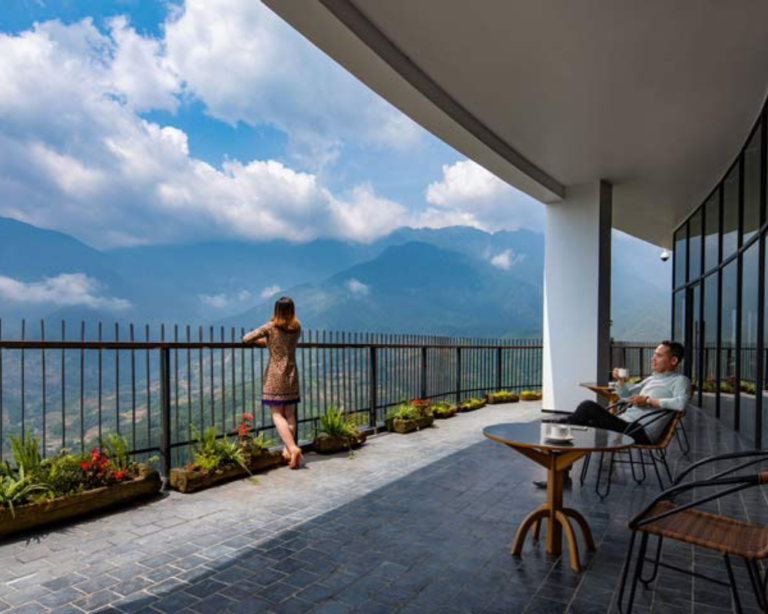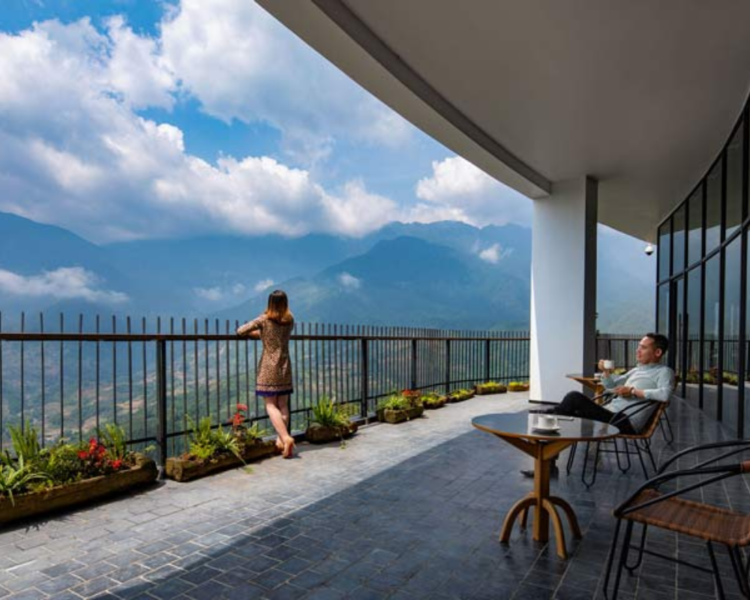 Before setting up camp, however, make sure to obtain any necessary camping permits from local authorities. This will ensure that you're able to set up camp legally and safely. Additionally, it's important to have a solid understanding of the terrain and weather conditions before embarking on your journey.
With proper preparation and planning, camping can be an excellent way to fully immerse yourself in the beauty of Sapa while creating unforgettable memories along the way.
Trekking In Sapa: How Long Frequently Asked Questions
What Is The Best Time Of Year To Go Trekking In Sapa?
When planning a trekking adventure in Sapa, it's important to consider the time of year. The best time for this activity is from September to November or March to May when the weather is stable and dry. During these months you'll be able to enjoy stunning views without worrying about rainfall ruining your experience.
However, keep in mind that temperatures can drop significantly at night, so make sure to pack appropriately with warm clothing requirements like thermal layers and waterproof gear. It's also crucial to properly acclimatize yourself as Sapa sits at an altitude of over 1,500 meters above sea level which can lead to altitude sickness if not addressed properly.
Overall, by choosing the right season and taking the necessary precautions, you'll have an unforgettable trekking adventure in Sapa that will leave you feeling liberated and free.
Are There Any Restrictions Or Permits Required For Trekking In Sapa?
When planning a trekking trip to Sapa, it's important to know if there are any restrictions or permits required.
The good news is that at the moment, no special permit is needed for trekking in Sapa. However, it's always wise to check with local authorities beforehand to ensure this hasn't changed.
As for gear rental and accommodation options, there are plenty of places in town where one can rent equipment or find lodgings. Just be sure to do your research ahead of time so you have everything you need before heading out on the trails.
Happy hiking!
What Is The Difficulty Level Of The Various Trekking Options In Sapa?
When it comes to trekking in Sapa, the difficulty level of the different trail types can vary greatly. Some treks are fairly easy and suitable for beginners, while others require a higher level of fitness and experience.
As an expert on outdoor adventures, I recommend that you take safety precautions seriously before embarking on any hike. Always carry enough water, food, and first aid supplies with you, wear appropriate clothing and shoes and familiarize yourself with the terrain beforehand.
And if you're someone who longs for freedom and adventure, then exploring beautiful Sapa by foot is worth considering!
Can I Hire A Local Guide Or Porter For My Trek In Sapa?
Yes, you can hire a local guide or porter for your trek in Sapa. Not only will they provide valuable insight into the local culture and customs, but they'll also help carry some of your heavier trekking gear so that you can focus on enjoying the stunning scenery around you.
Hiring a guide is especially recommended if you're looking to venture off the beaten path and explore some lesser-known trails. Plus, having someone with local knowledge by your side means that you'll be able to make the most out of every moment spent on the trail.
So go ahead and take advantage of this unique opportunity to immerse yourself in nature while learning about a fascinating new culture!
What Should I Expect In Terms Of Weather And Temperature During My Trek In Sapa?
When planning a trek in Sapa, it's important to consider the weather and temperature you'll encounter along the way. The climate can vary greatly depending on the time of year, so be sure to pack appropriate clothing and gear.
During the summer months, temperatures can reach highs of 30°C (86°F), while winter temperatures can drop as low as 0°C (32°F). It's essential to dress in layers and bring waterproof outerwear for unexpected rain or fog.
Good quality trekking gear, such as sturdy hiking boots and a comfortable backpack, is also necessary for a successful journey through this stunning region.
With proper preparation and attention to detail, your trek in Sapa will be an unforgettable experience that satisfies any adventurer's desire for freedom.
Conclusion
So, how long should your trekking adventure in Sapa be? It depends on your level of fitness and the amount of time you have available. Many trekkers opt for a 2-3 day trek, which allows enough time to explore some of the more remote villages and take in the stunning scenery without feeling rushed.
However, if you're up for a challenge and have a bit more time on your hands, there are longer treks that can last up to a week. These treks will take you even further off the beaten path and provide an immersive experience of the local culture.
Regardless of the length of your trek, one thing is certain: Sapa offers some of the most breathtaking landscapes in Vietnam. From cascading rice terraces to towering mountains shrouded in mist, every step along the way promises something new and awe-inspiring.
So strap on your hiking boots, hire a guide or porter if needed, and get ready for an unforgettable journey through one of Vietnam's most picturesque regions. The memories you'll make here will last a lifetime!