Are you looking for the perfect time to witness the stunning beauty of Sapa's cherry blossoms? Look no further! The best time to see these delicate blooms is during late February and early March, when they reach their peak bloom. As winter begins to fade and spring emerges, Sapa's hillsides are transformed into a breathtaking landscape of pink and white.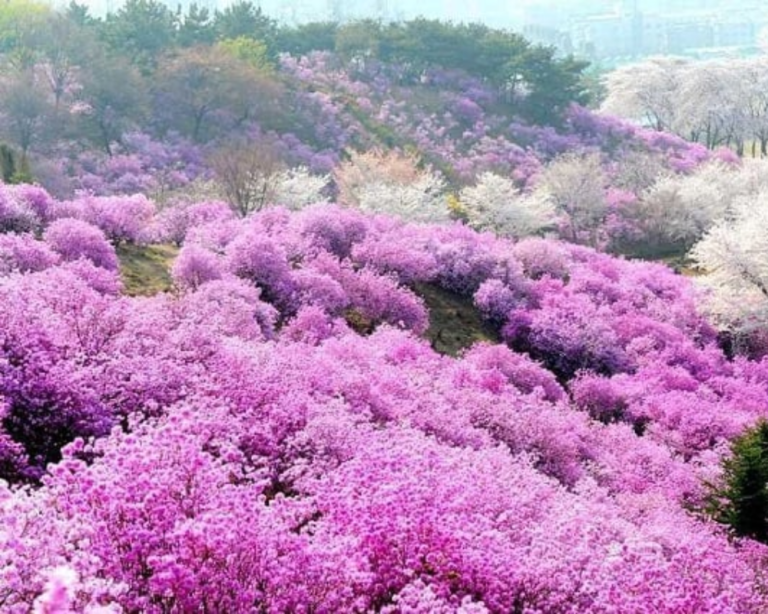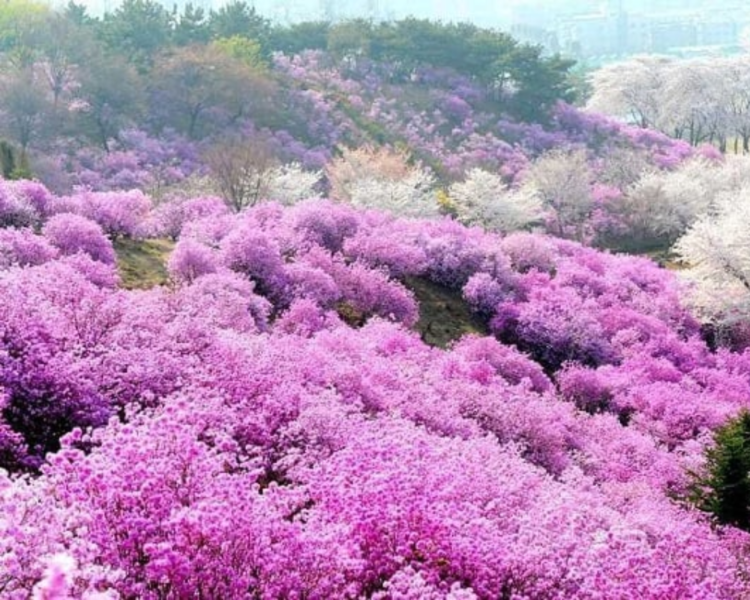 But timing isn't everything – knowing where to find these blossoms is just as important. Areas such as Muong Hoa Valley and Cat Cat Village offer some of the most picturesque views of cherry blossom trees in full bloom. With a little planning, you can experience this natural wonder in all its glory. So why wait? Pack your bags, grab your camera, and get ready for an unforgettable adventure amidst Sapa's cherry blossoms!
Overview of Sapa's Cherry Blossoms
The pink and white petals of these stunning flora signal the arrival of spring in Sapa, drawing crowds from all over to witness this fleeting natural spectacle. Cherry blossom symbolism resonates with many cultures as a symbol of new beginnings, renewal, and beauty. The sight of these delicate blossoms brings hope and joy after long months of cold weather.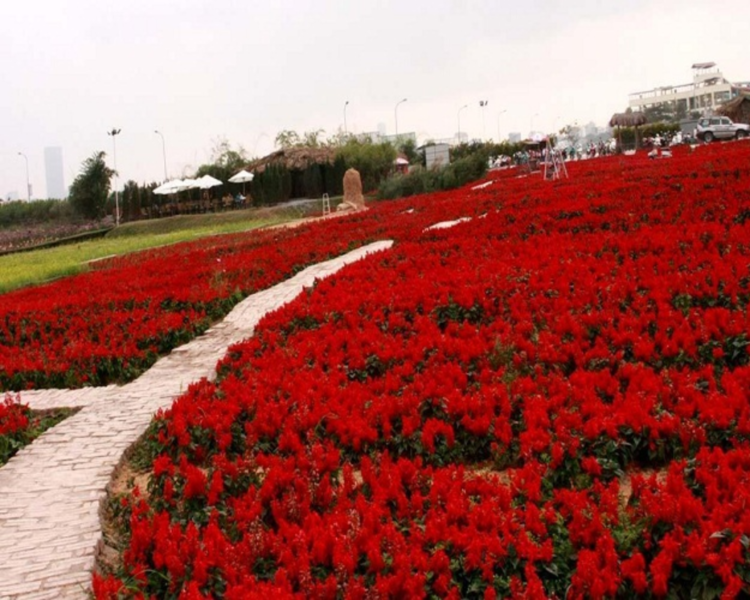 Cherry blossom festivals in other parts of the world have become popular tourist attractions, but there's nothing quite like experiencing them in Sapa. The best time to see Sapa's cherry blossoms is between mid-March and early April when they are in full bloom. Take a leisurely stroll through the town's gardens or hike up one of its surrounding hills for breathtaking views of blooming trees against mountain backdrops.
Best Time to See Sapa's Cherry Blossoms
You'll want to plan your visit to Sapa carefully in order to catch the stunning display of pink and white flowers that adorn the countryside each year. The best time to see Sapa's cherry blossoms is typically from mid-February to early April. During this time, the weather is cool and dry, making it perfect for outdoor activities such as hiking and sightseeing.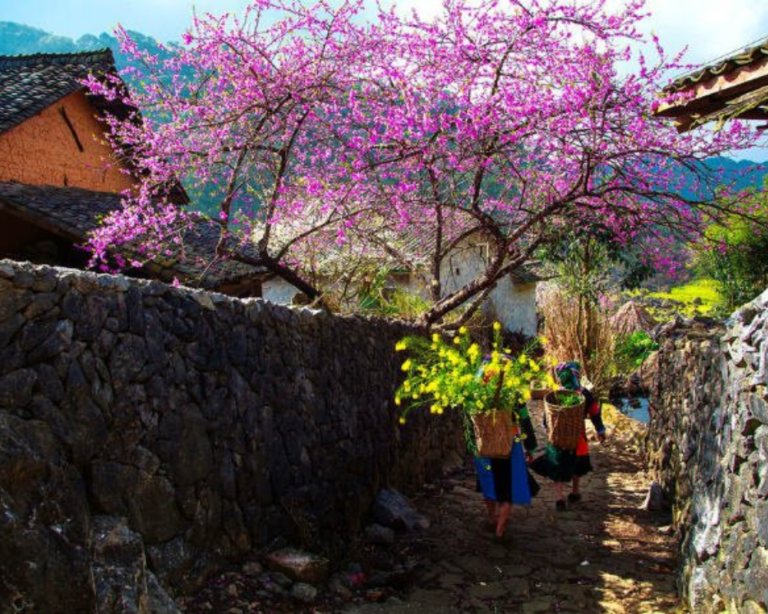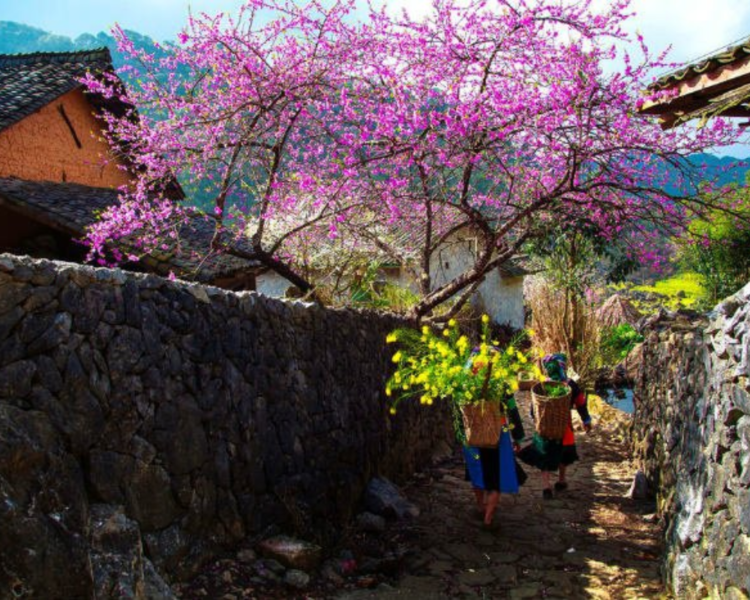 Cherry blossom symbolism plays a significant role in Vietnamese culture, representing love, purity, and new beginnings. In addition, many cherry blossom festivals take place throughout Vietnam during this time of year, including the popular Cherry Blossom Festival in Hanoi. If you're planning on visiting Sapa during peak season, be sure to book accommodations well in advance as they tend to fill up quickly.
Where to Find Cherry Blossoms in Sapa
Looking for the best spots to see cherry blossoms in Sapa? You're in luck! There are plenty of popular locations to choose from, such as Hoang Lien Son National Park and Muong Hoa Valley. But if you want a more unique experience, consider venturing off-the-beaten-path to places like Ta Phin Village or Silver Waterfall.
Sapa 1 Day Tours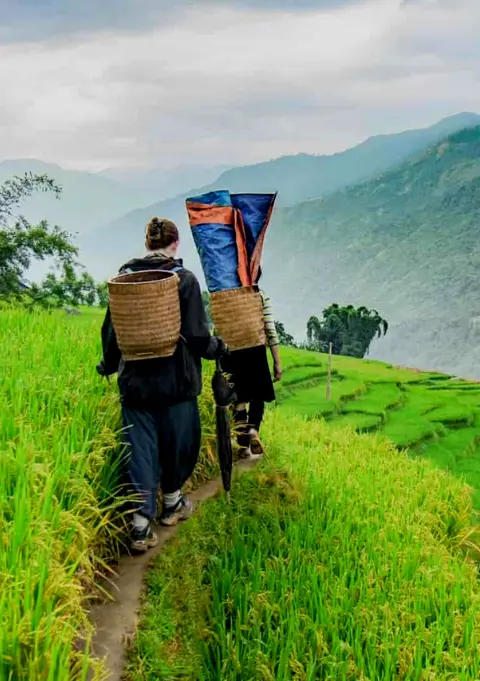 1 day experience
Moderate to challenging
Cultural immersion & active adventure
Rice fields, valleys & villages
​Private tours
Vegan-friendly
Sapa 2 Day Tours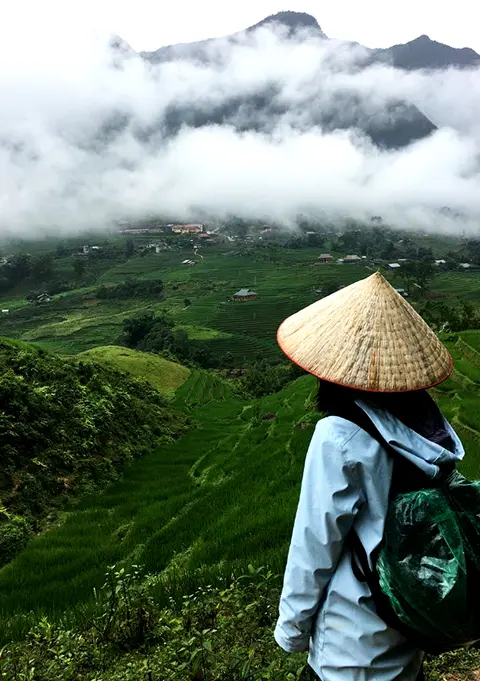 2 days 1 night experience
Moderate to challenging
Cultural immersion & active adventure
Mountains, valleys, rice fields and villages
​Private tours
Vegan-friendly
Sapa 3 Day Tours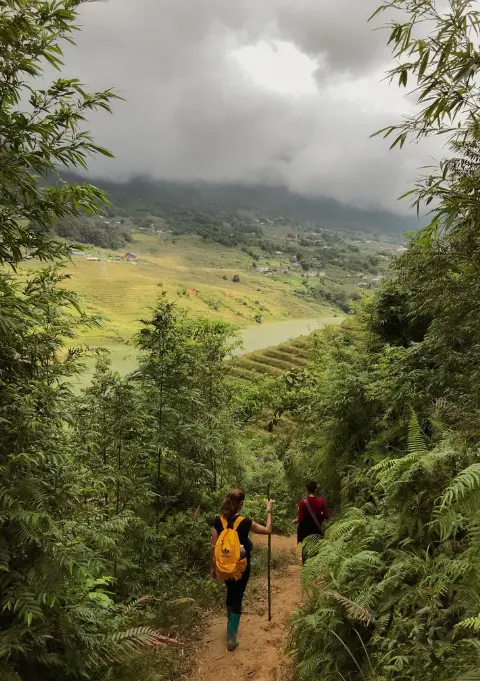 3 days 2 night experience
Moderate to challenging
Cultural immersion & active adventure
Mountains, valley, rice fields & villages
​Private tours
Vegan-friendly
Sapa 4 Day Tours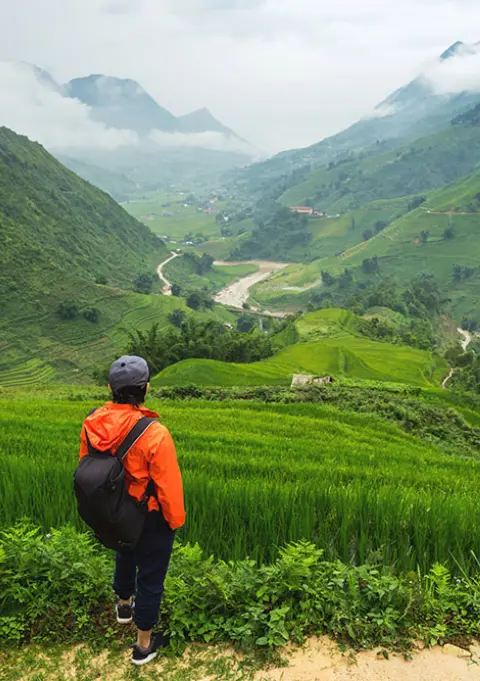 4 days 3 night experience
Moderate to challenging
Cultural immersion & active adventure
Mountains, valleys, rice fields & villages
​Private tours – Less Touristic
Vegan-friendly
Popular Spots for Cherry Blossom Viewing
If you're planning a trip to Vietnam during the spring months, don't miss out on experiencing the breathtaking beauty of these delicate pink and white petals in some of Sapa's most popular spots for cherry blossom viewing. Here are four must-visit locations:
Ham Rong Mountain: Take a cable car up to the mountain peak for stunning panoramic views of Sapa's cherry blossoms.
Hoang Lien National Park: Hike through the park's forests and valleys to discover hidden groves of cherry blossoms.
Muong Hoa Valley: Explore this picturesque valley by foot or bicycle, stopping along the way to admire the blooming cherry trees.
Love Waterfall: Take in the splendor of cascading waterfalls surrounded by vibrant cherry blossoms.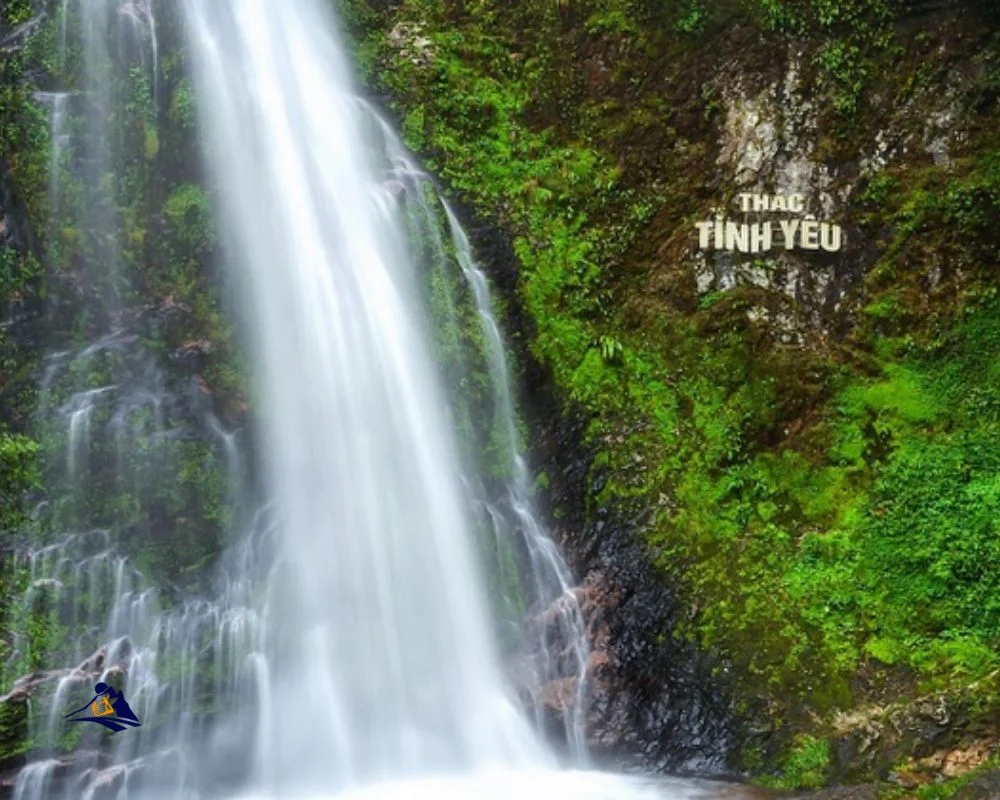 Aside from enjoying nature's beauty, there are also Cherry Blossom festivals held annually in Sapa where visitors can witness various cultural performances and activities inspired by Japan's Hanami tradition. And if you're looking for something more indulgent, try out some cherry blossom-inspired food like Sakura mochi or sakura milk tea at local cafes and restaurants around town. Don't forget your camera because these moments will be ones you won't want to forget!
Off-the-Beaten-Path Locations
Don't miss out on discovering some hidden gems off the tourist trail in Vietnam, such as the small village of Ban Pho that boasts a lesser-known display of beautiful pink and white flowers blooming in the spring. The cherry blossoms here are not as famous as those in Sapa town but they still offer a stunning sight to behold. You can take hiking trails around the village with local guides who will show you where to find these hidden beauties.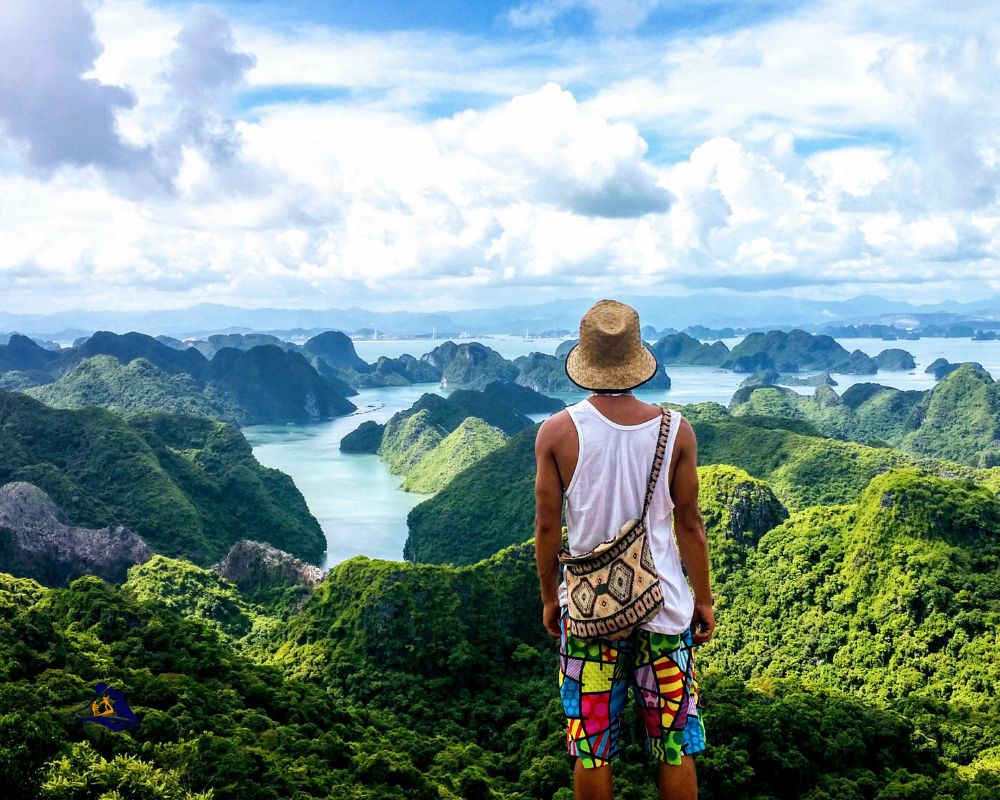 Another off-the-beaten-path location is Ta Giang Phinh, a remote valley in Sapa that's home to several ethnic minority communities. Here, cherry blossom trees bloom along with other wildflowers during springtime. It's a perfect spot for those seeking solitude and breathtaking views of mountain ranges. While it may require some effort to get there, the journey is worth it for nature lovers who want to escape from crowded tourist hotspots and immerse themselves in local culture.
How to Plan Your Trip to Sapa during Cherry Blossom Season
1) To get to Sapa during cherry blossom season, you have a few transportation options. You can take a bus or train from Hanoi and then hire a motorbike or taxi to reach the town. Alternatively, you can rent a private car or book a tour package that includes transportation.
2) When it comes to accommodation in Sapa, there are many choices ranging from budget hostels to luxury resorts with stunning views of the mountains and valleys. Some popular options include homestays where you can stay with local families and experience their way of life, or hotels located in the heart of town for easy access to restaurants and shops.
3) To make the most of your trip during cherry blossom season, be sure to book your transportation and accommodation well in advance as this is peak travel time. Also, pack warm clothing as temperatures can drop at night and bring comfortable shoes for hiking around the scenic rice paddies and forests.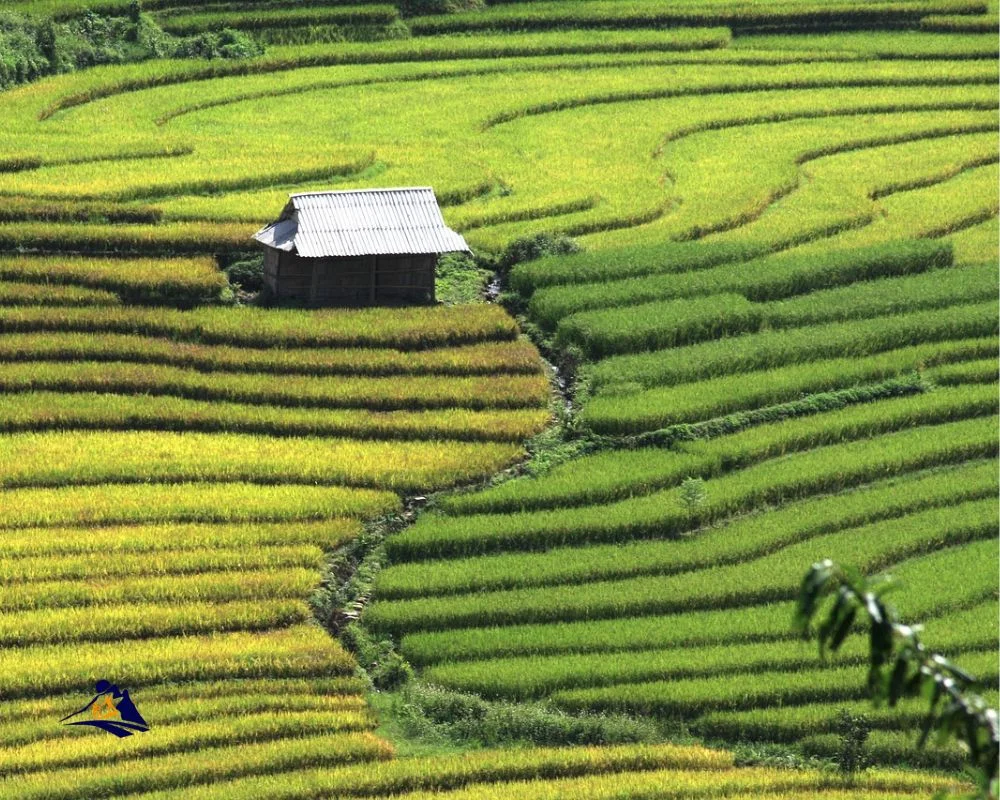 Transportation Options
You can easily get around Sapa to fully immerse yourself in nature's colorful spectacle with the various transportation options available. Here are some options for you:
Public transportation – You can take a bus or train from Hanoi to Lao Cai, and then take a local bus or taxi to Sapa. This is the most affordable option, but it may not be as comfortable or convenient as other options.
Private car rental – If you prefer more comfort and flexibility, you can rent a private car with a driver to take you from Hanoi to Sapa and explore the surrounding areas at your own pace. This option allows you to stop at any scenic spots along the way and avoid crowded public transportation.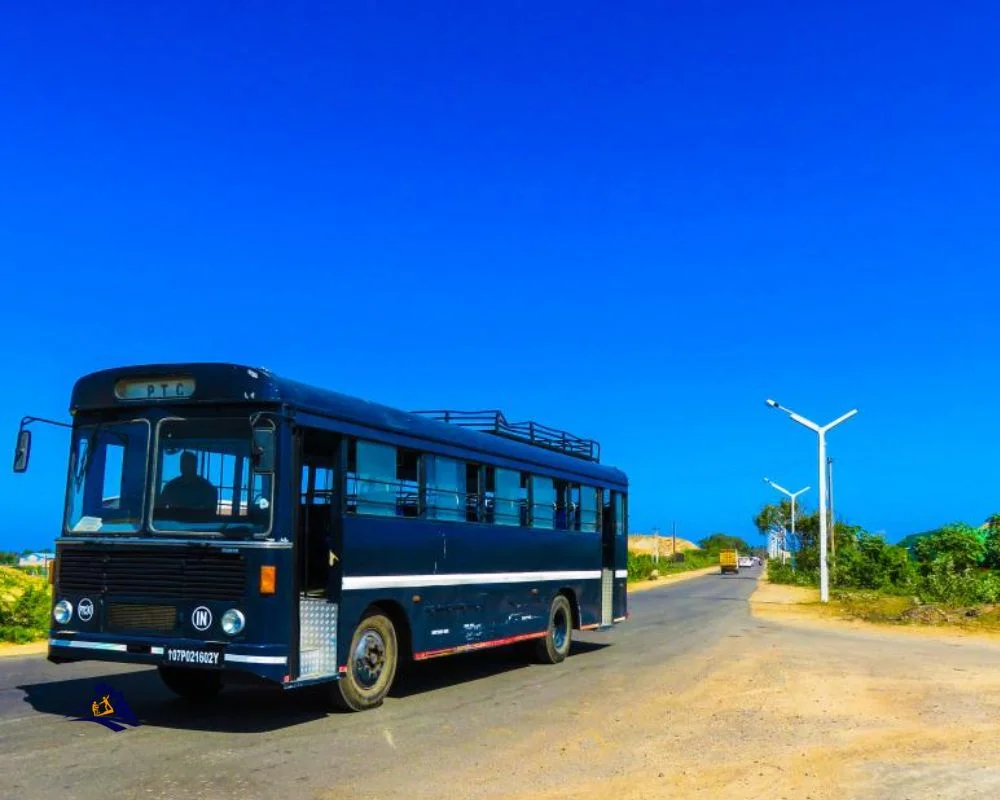 No matter which option you choose, make sure to book in advance during peak season (February-April) as they tend to fill up quickly!
Accommodation
You'll be amazed at the variety and charm of accommodation options available in Sapa. Whether you're looking for a cozy homestay experience or a luxurious resort nestled amidst the breathtaking mountain scenery, there's something for everyone. For budget-friendly options, you can choose from dormitory-style hostels or guesthouses that offer basic amenities such as hot showers and free Wi-Fi. These are great if you're traveling solo or with friends and don't mind sharing a room.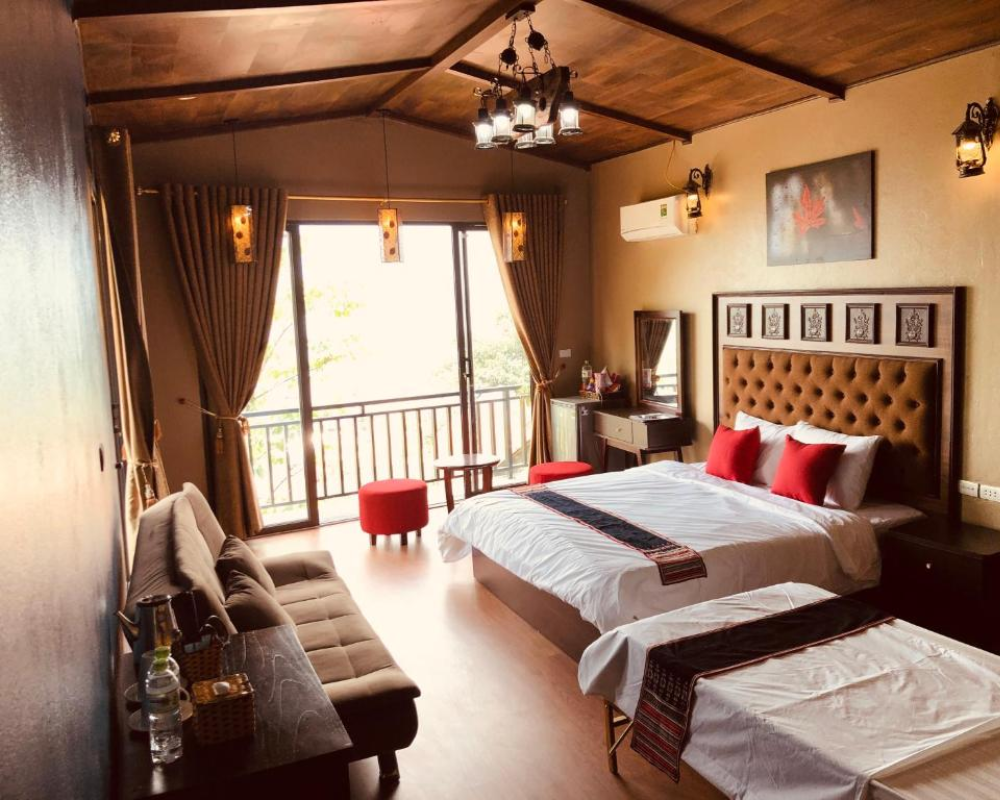 If you're looking for something more private, there are plenty of boutique hotels and resorts that cater to different budgets. Some offer stunning views of the surrounding rice paddies while others boast luxurious amenities such as spas and infinity pools. Many hotels also offer guided tours to nearby villages and trekking routes, making it easy to explore the area without having to worry about transportation. Whatever your preference may be, Sapa's accommodation options are sure to leave you feeling refreshed and rejuvenated after a day out exploring this beautiful region.
Photography Tips
1) First things first, the best time of day for photography is during the golden hour – an hour after sunrise and an hour before sunset. The light during this time is soft and warm, making for stunning photos with a beautiful glow.
2) In terms of camera settings, it's important to adjust your ISO, aperture and shutter speed accordingly to capture the perfect shot. Keep your ISO low to reduce noise in your images, use a wide aperture (low f-number) for a shallow depth of field and fast shutter speeds to freeze any movement.
3) Remember that practice makes perfect when it comes to photography – experiment with different settings and angles until you find what works best for you. And most importantly, have fun! Photography is all about capturing moments and expressing your creativity.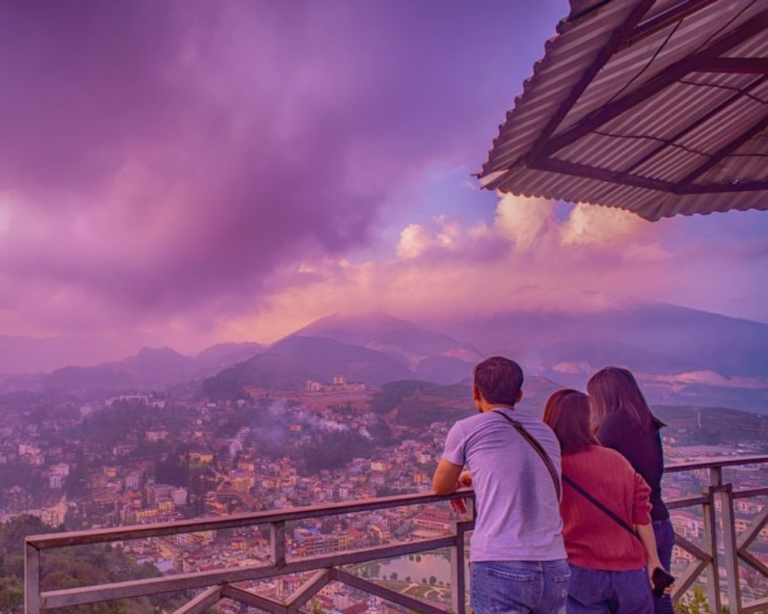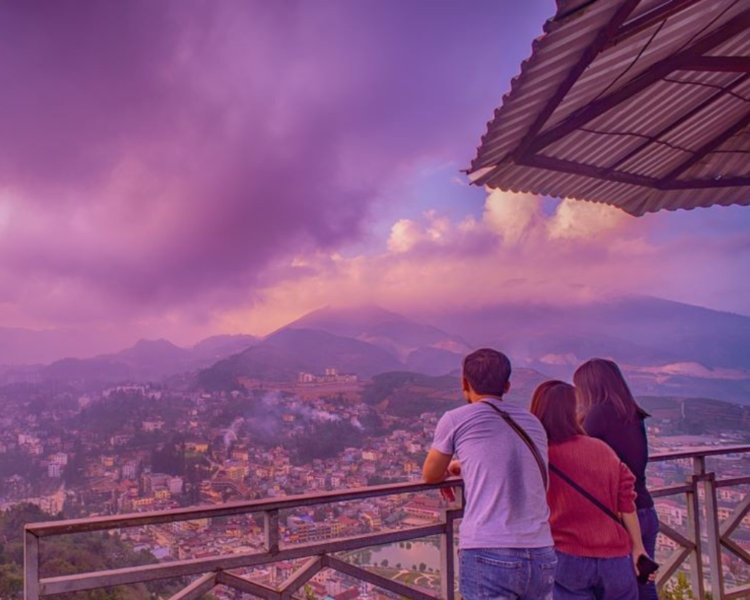 Best Time of Day for Photography
Capturing the delicate pink hues of Sapa's cherry blossoms is most enchanting during the golden hour. This is the time when the sun is just above or below the horizon, casting a warm and soft light that creates a magical atmosphere around these blooming beauties. During this time, you can capture stunning photos that are full of depth and texture.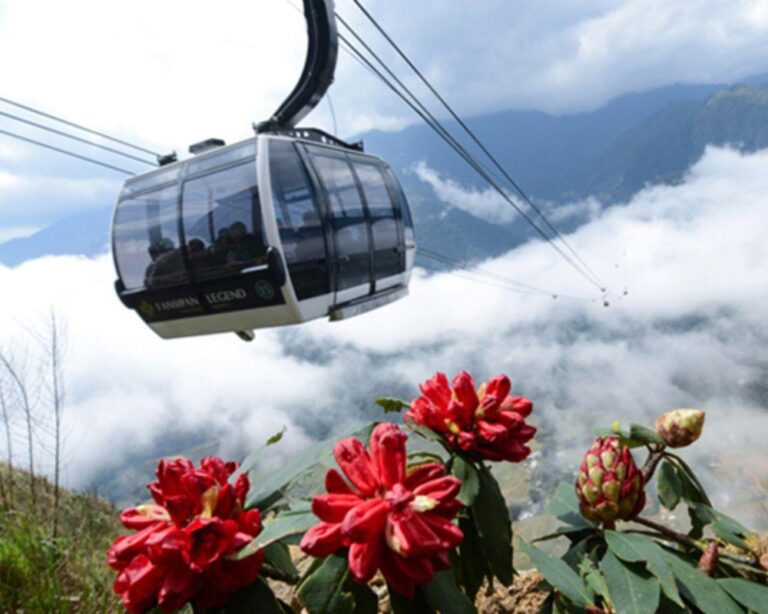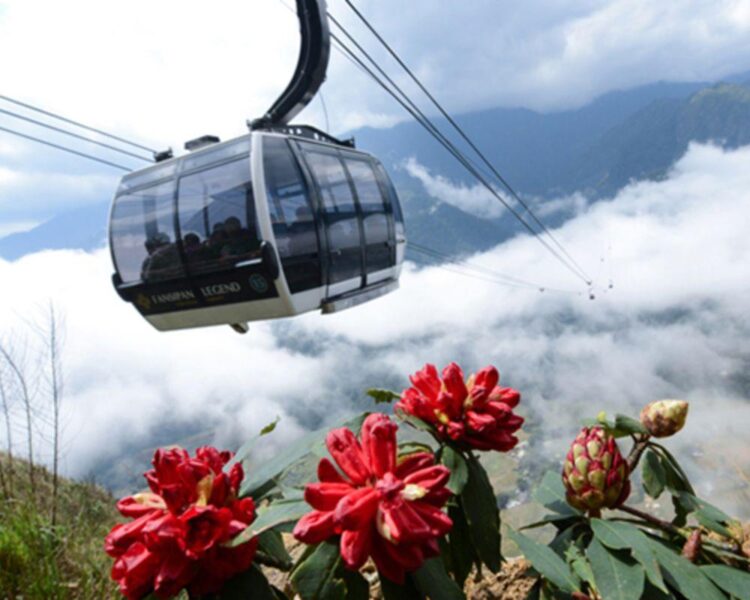 If you're interested in capturing night photography of Sapa's cherry blossoms, it's important to bring along a tripod. Setting up your camera on a tripod will allow you to take long exposures without worrying about camera shake. Additionally, adjusting your shutter speed and aperture to create blurred backgrounds can add an ethereal quality to your photos. Remember that night photography requires patience and experimentation with different settings, but with some practice, you'll be able to capture beautiful shots of these gorgeous flowers under the starry sky.
Camera Settings
So you've found the best time of day to capture Sapa's cherry blossoms, but what about your camera settings? To truly make the most out of your photography experience, it's important to understand how exposure settings and aperture control can impact your photos.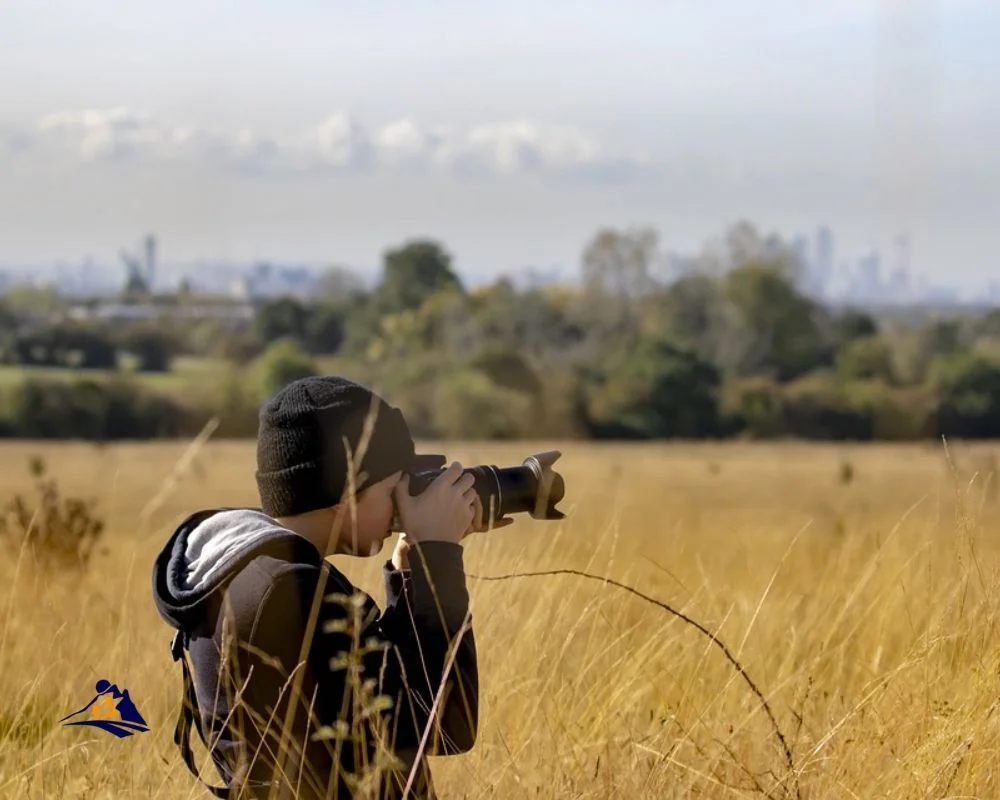 Exposure settings refer to the amount of light that enters your camera sensor. This is controlled by three factors: shutter speed, aperture, and ISO sensitivity. When photographing cherry blossoms, it's recommended to use a low ISO setting (around 100-400) to minimize noise in your images. As for aperture control, using a wide aperture (lower f-number) will create a shallow depth of field and blur the background, making your subject stand out more. However, if you want more details in both foreground and background objects then using narrower apertures (higher f-numbers) should be preferred.
Other Activities to Do in Sapa
If you're not into chasing after cherry blossoms, there are plenty of other activities to enjoy in Sapa. For example, you could go on a trek through the rice terraces and meet some of the local Hmong people who call this area home. The hiking trails here offer some of the most spectacular views in Vietnam, with breathtaking scenery at every turn. You can also take a cooking class and learn how to prepare traditional local cuisine using fresh ingredients sourced from nearby markets.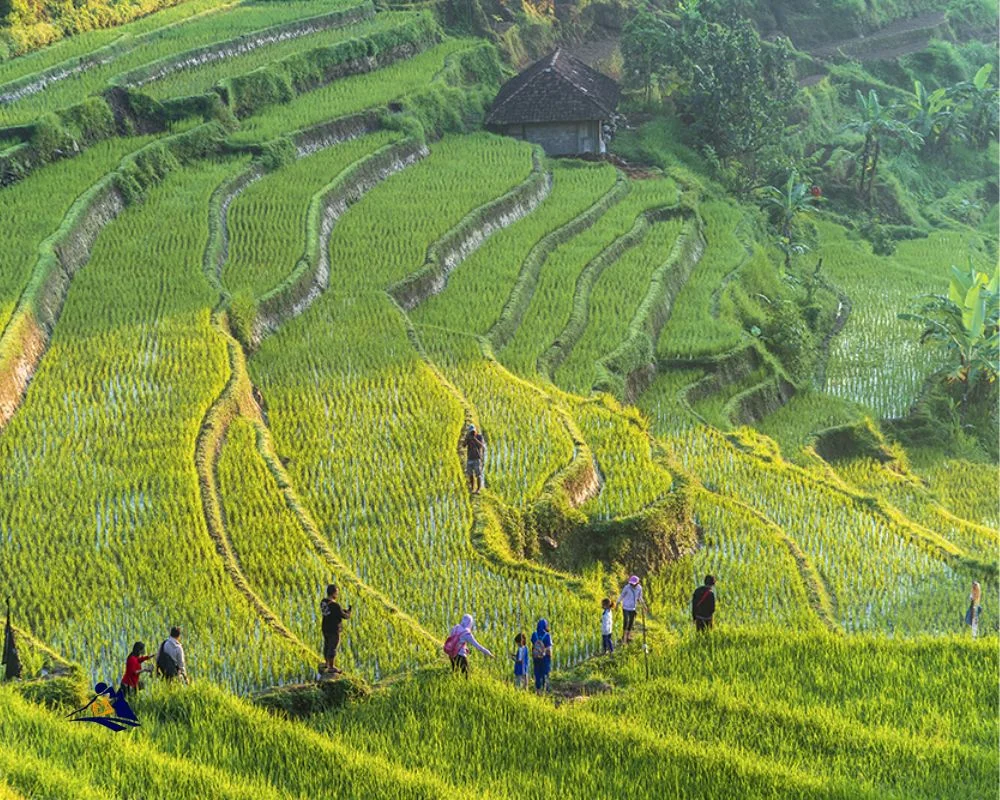 In addition to these activities, you can visit some of the region's cultural sites such as Muong Hoa Valley or Cat Cat Village, where you'll find traditional handicrafts and textiles made by local artisans. If you're looking for more adventure, consider taking a motorbike tour or paragliding over the stunning mountain landscape. With so much to see and do in Sapa beyond just cherry blossom viewing, your trip is sure to be unforgettable.
Cultural Festivals during Cherry Blossom Season
Don't miss out on the vibrant cultural festivals happening during the cherry blossom season in Sapa! While admiring the blossoming trees is a must-do activity, immersing yourself in the local cultural traditions and trying out some delicious local cuisine during these festivals is an experience that you won't forget anytime soon. The most popular cultural festival during this time is Tet Nguyen Dan or Vietnamese New Year. It's a time of renewal and celebration, marked by parades, fireworks, and plenty of food. You'll see locals dressed up in their traditional attire as they dance to music played on traditional instruments like the bamboo flute.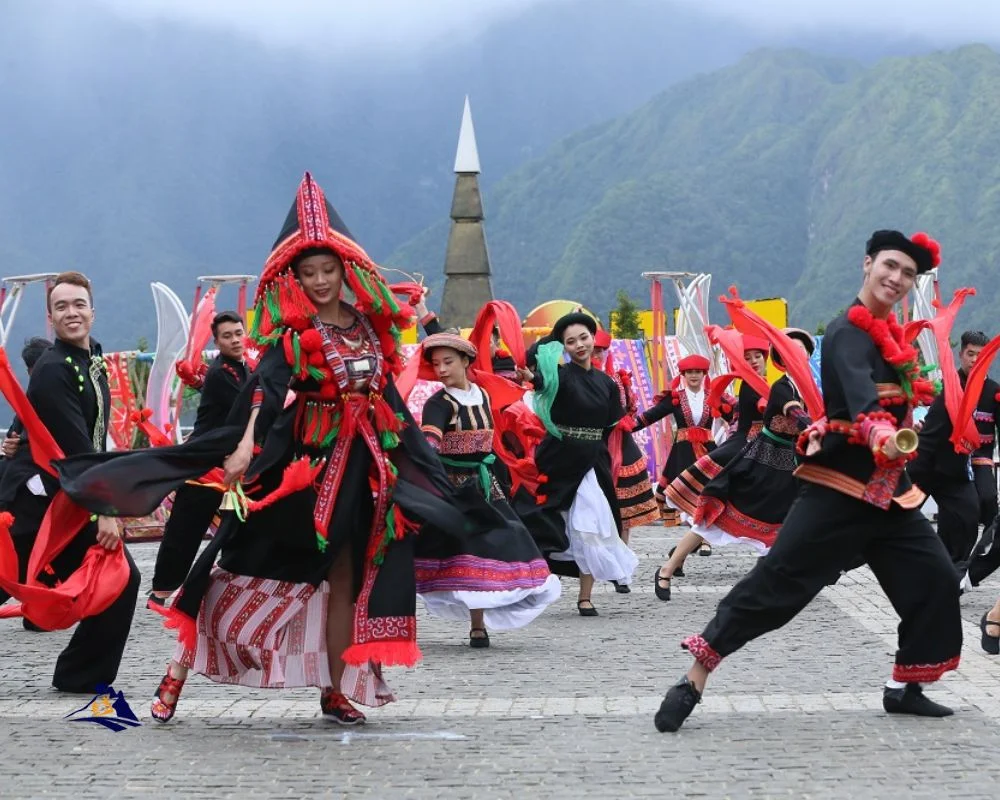 Another festival that coincides with cherry blossom season is the Love Market Festival, which takes place on Saturday nights in February. This festival has been celebrated for centuries and is all about young men and women finding love. Locals dress up in their finest clothes and gather at the market to sing, dance, play games, and find potential partners. As you wander through the stalls selling handicrafts, souvenirs, and food items unique to Sapa, you'll feel like you're part of something truly special. So don't just focus on seeing cherry blossoms when visiting Sapa; make sure to participate in these cultural festivities too!
Tips for Sustainable Travel
Before you plan your trip to see Sapa's cherry blossoms, it's important to consider sustainable travel practices that will help preserve the environment and support the local communities. One way to do this is by choosing eco-friendly lodging options such as homestays or small locally-owned hotels. These accommodations not only have a smaller environmental impact but also provide opportunities for authentic cultural experiences with locals.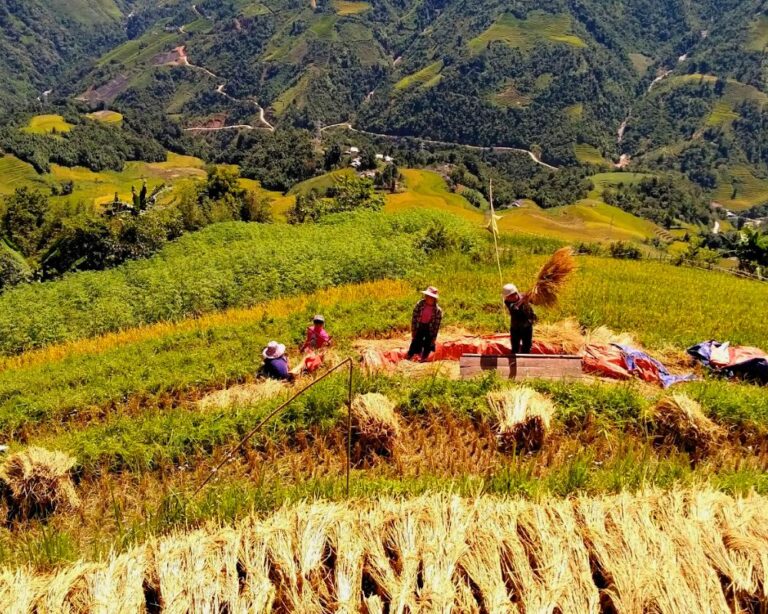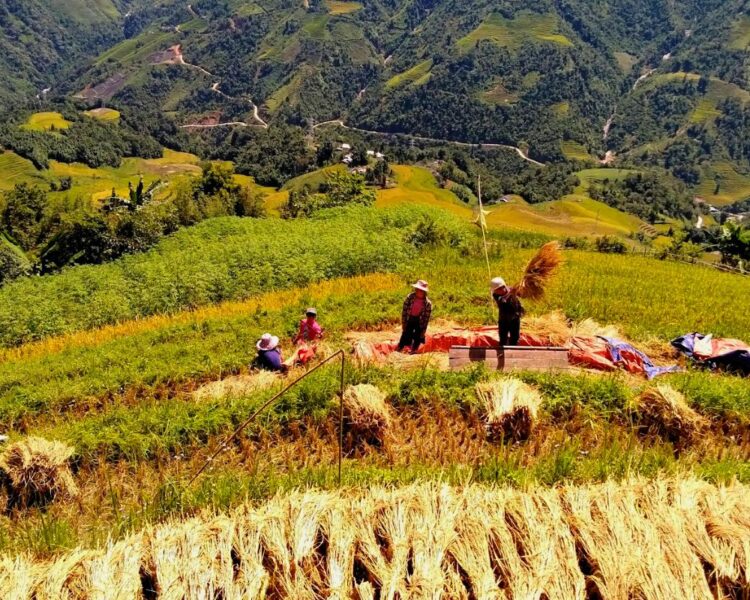 Another way to support sustainability in Sapa is by trying out local cuisine experiences. This means avoiding chain restaurants and instead opting for family-run eateries that use fresh, locally-sourced ingredients. By doing so, you'll be supporting local farmers and businesses while also trying out unique dishes that are representative of the region's food culture. Overall, incorporating these sustainable travel tips into your itinerary will not only enhance your experience in Sapa but also contribute to the preservation of its natural beauty and cultural heritage for future generations to enjoy.
The Best Time To See Sapa's Cherry Blossoms Frequently Asked Questions
Are there any restrictions on taking photos of the cherry blossoms in Sapa?
When taking photos of the cherry blossoms in Sapa, it's important to abide by the photography regulations and cherry blossom etiquette. Be mindful of not damaging the flowers or disturbing the natural environment while trying to capture that perfect shot. Additionally, it's important to respect any signs or barriers that may be in place to protect the area. Remember, capturing a beautiful photo doesn't have to come at the cost of disrespecting nature or breaking rules. By following these guidelines, you can ensure a safe and enjoyable experience for both yourself and those around you.
Is it necessary to book accommodation in advance during cherry blossom season in Sapa?
"Are you planning to escape the daily grind and witness the stunning cherry blossoms in Sapa? Well, it's time to make sure you have your accommodation sorted out. Accommodation availability during peak season crowds can be a hassle, so it's best to book in advance. You don't want to miss out on experiencing the beauty of these cherry blossoms due to lack of preparation! Whether you're traveling solo or with friends and family, getting ahead of the game will give you peace of mind and more freedom to enjoy your trip."
What is the weather like in Sapa during cherry blossom season?
During cherry blossom season in Sapa, you can expect a mix of cool and warm weather conditions. While the days tend to be mild and sunny, nights can get chilly due to the high altitude. Make sure to pack layers so that you're prepared for any sudden changes in temperature. As for blossom viewing spots, head to Hoang Lien National Park where you'll find an abundance of cherry trees in bloom. The park offers stunning vistas of the surrounding mountains and valleys, making it an ideal spot for nature lovers and adventure seekers alike. So grab your backpack and hit the trails – there's no better way to experience the beauty of Sapa during cherry blossom season!
Can visitors participate in any cherry blossom-related activities, such as cherry blossom picking or cherry blossom art workshops?
Visitors to Sapa during cherry blossom season can participate in a variety of activities, including cherry blossom festivals and viewing spots. Cherry blossom picking is not typically allowed, however, visitors can enjoy art workshops that feature cherry blossoms as the subject matter. The town of Sapa also offers a range of other cultural events and experiences that are worth exploring while you're there. Whether you're looking for an adventurous trek through the mountains or simply want to relax and take in the stunning scenery, Sapa has something for everyone. So why not join the festivities and immerse yourself in this beautiful natural wonder?
Are there any local legends or folklore related to Sapa's cherry blossoms?
You might be wondering if there are any local legends or folklore related to Sapa's cherry blossoms, and the answer is a resounding yes! Local traditions around these delicate pink flowers run deep in Vietnamese culture. Cherry blossoms symbolize renewal and new beginnings, as they bloom in the springtime after a long winter. In Sapa, it is believed that cherry blossom trees were brought over from Japan during World War II by Japanese soldiers stationed in the region. Over time, these trees have become an integral part of Sapa's landscape and cultural significance. Whether you're interested in learning more about the history of these beautiful blooms or simply want to appreciate their aesthetic beauty, exploring Sapa's cherry blossom trails is sure to be an unforgettable experience steeped in local tradition.
Conclusion
So there you have it, the best time to see Sapa's cherry blossoms! But wait, before you pack your bags and head off to this beautiful destination, let me remind you of something. As much as we all love nature and its wonders, we often forget that our actions can have a huge impact on the environment.
While visiting Sapa during cherry blossom season is undoubtedly an amazing experience, it's important to travel sustainably. Be conscious of your waste and energy consumption while exploring the area. Let us all strive towards responsible tourism so that we can continue to enjoy the beauty of nature for generations to come.
Sapa 1 Day Tours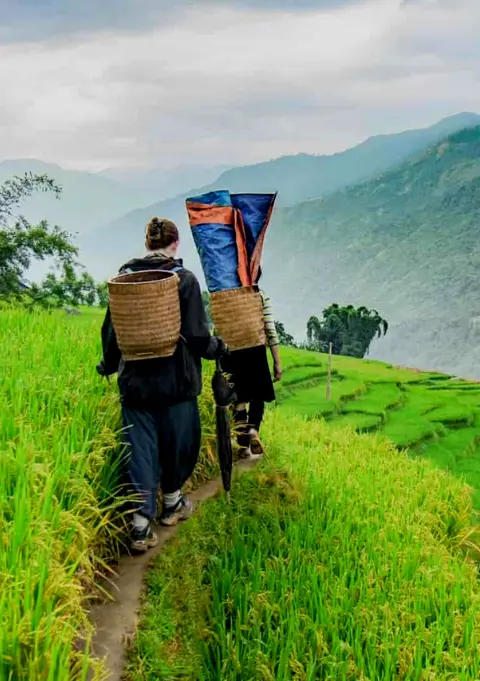 1 day experience
Moderate to challenging
Cultural immersion & active adventure
Rice fields, valleys & villages
​Private tours
Vegan-friendly
Sapa 2 Day Tours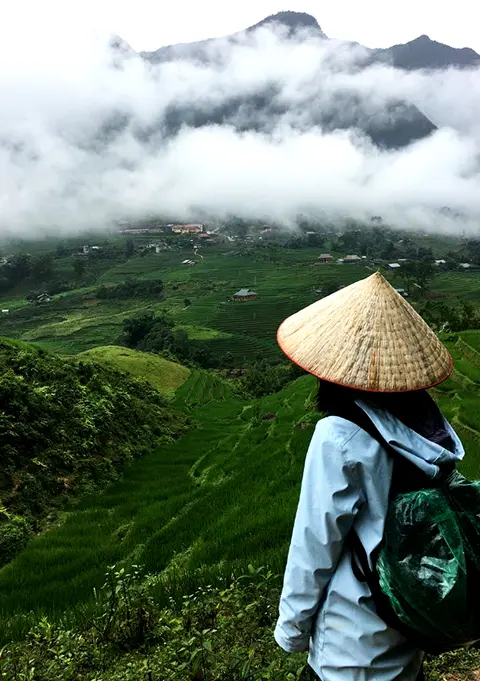 2 days 1 night experience
Moderate to challenging
Cultural immersion & active adventure
Mountains, valleys, rice fields and villages
​Private tours
Vegan-friendly
Sapa 3 Day Tours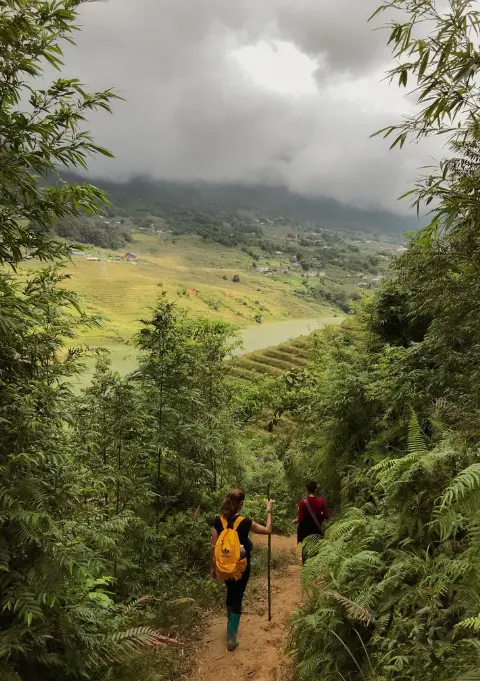 3 days 2 night experience
Moderate to challenging
Cultural immersion & active adventure
Mountains, valley, rice fields & villages
​Private tours
Vegan-friendly
Sapa 4 Day Tours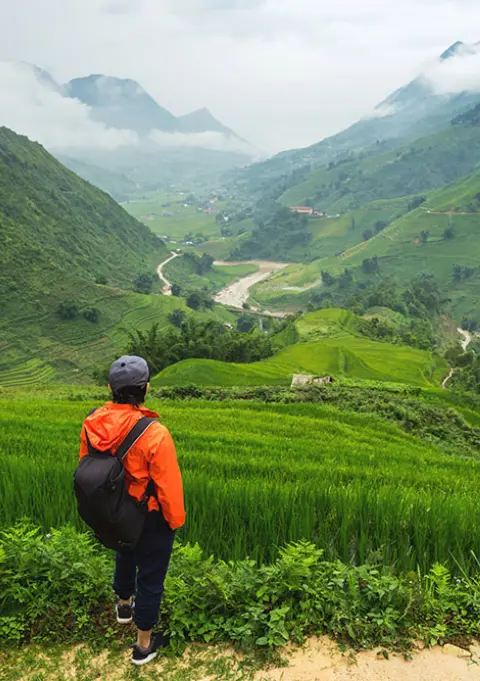 4 days 3 night experience
Moderate to challenging
Cultural immersion & active adventure
Mountains, valleys, rice fields & villages
​Private tours – Less Touristic
Vegan-friendly