Are you looking for a destination that combines adventure, culture, and nature while still being family-friendly? Look no further than Sapa! Nestled in the mountains of northern Vietnam, Sapa offers a unique blend of outdoor activities and cultural experiences that are perfect for families with children of all ages.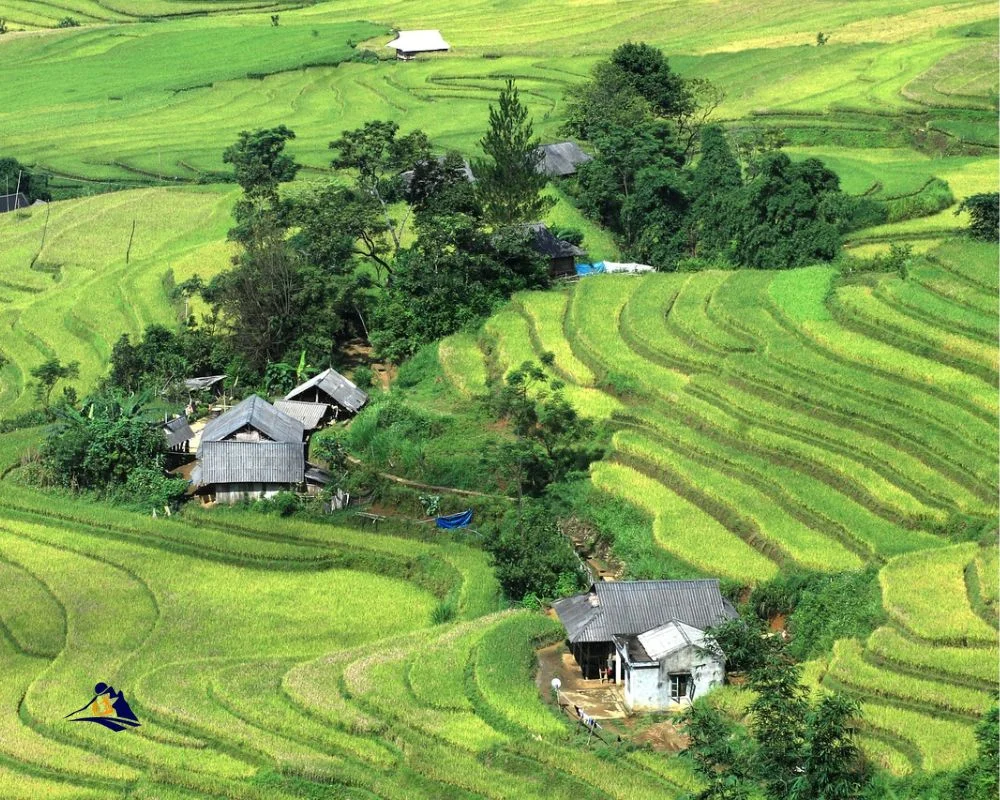 From hiking through picturesque rice terraces to exploring traditional hill tribe markets, there is something for everyone in Sapa. And after a day full of adventure and exploration, relax and unwind with a wellness treatment or indulge in some delicious local cuisine. So pack your bags and get ready to experience the freedom of nature with your loved ones in one of Vietnam's most breathtaking destinations.
Hiking and Trekking
If you're up for a little adventure, hiking and trekking are great options to explore the natural beauty of Sapa. With stunning mountain views and ethnic villages dotting the landscape, there's no shortage of breathtaking scenery to take in as you make your way through the trails.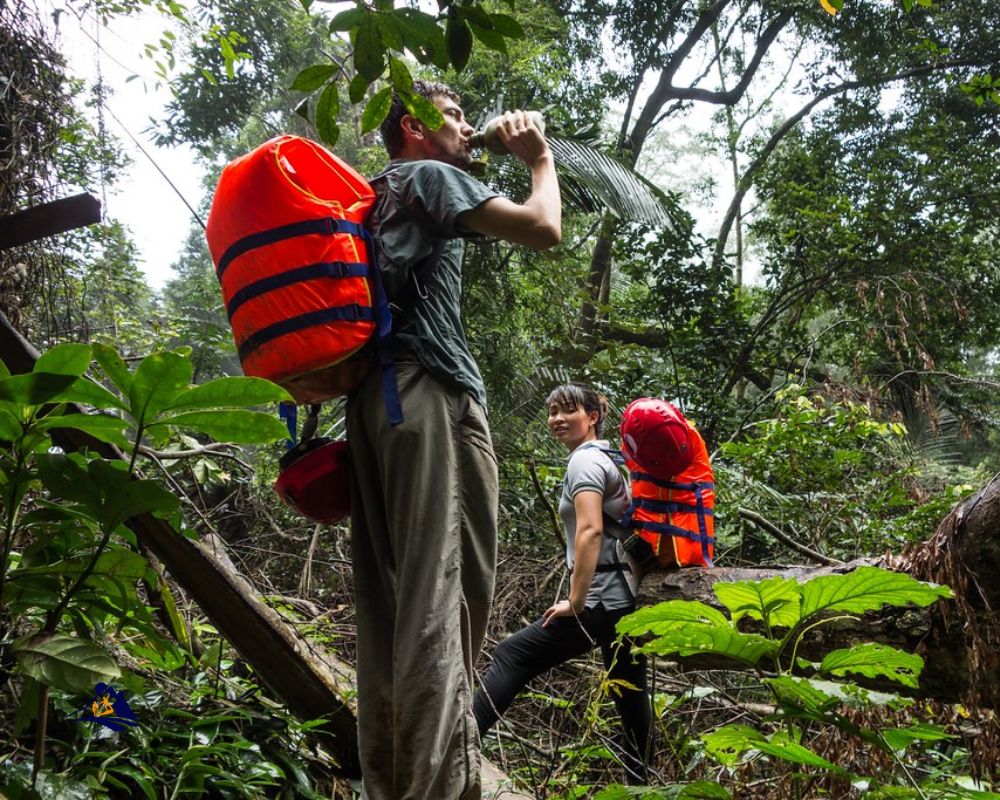 One popular route is the Cat Cat Village trek, which takes you through rice paddies and past beautiful waterfalls before arriving at a traditional Hmong village. If you're up for a more challenging hike, consider tackling Fansipan Mountain – the highest peak in Indochina. Regardless of which trail you choose, be sure to bring plenty of water and snacks, wear comfortable shoes with good traction, and prepare for an unforgettable adventure.
Cultural Experiences
Explore the rich cultural heritage of this mountainous region through a variety of interactive experiences. Sapa offers visitors numerous opportunities to engage with the local culture and traditions, making it one of the best family-friendly destinations in Vietnam. From traditional performances to handicraft workshops, there are plenty of activities for all ages that will leave you feeling enriched and inspired.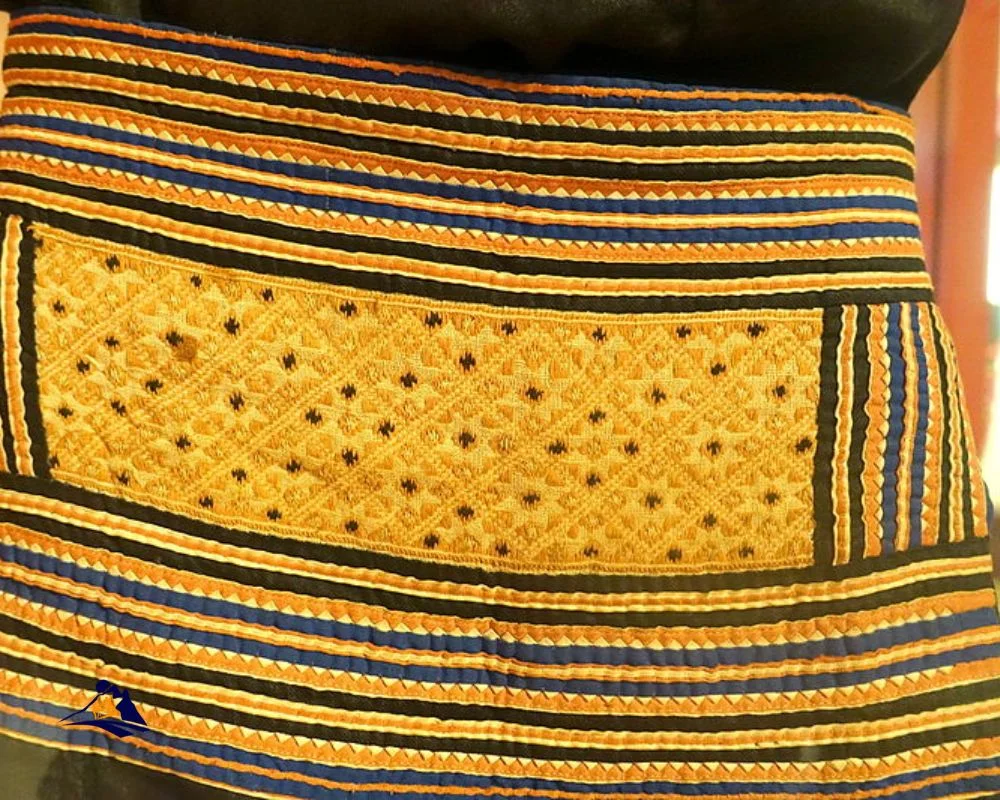 Here are four must-try cultural experiences in Sapa:
Visit a local minority village: Take a guided tour of one of the many villages nestled in the hills surrounding Sapa. Here, you can learn about traditional farming techniques and observe ancient customs still practiced by these communities.
Attend a traditional dance performance: Enjoy an evening filled with music, dance, and story-telling as local performers showcase their talents through vibrant costumes and intricate choreography.
Participate in a cooking class: Learn how to prepare authentic Vietnamese dishes using fresh ingredients sourced from nearby markets. This hands-on experience is perfect for families with kids who love to get creative in the kitchen.
Try your hand at traditional crafts: Join a workshop where you can learn how to make jewelry, textiles, or pottery using age-old techniques passed down through generations. This is an excellent opportunity to bring home unique souvenirs while supporting local artisans.
As much as Sapa has cultural experiences on offer, it also has adventure activities that will appeal to thrill-seekers looking for some excitement amidst nature's beauty.
Adventure Activities
You'll love the adventure activities in this mountainous region, with over 300 km of trekking trails and a peak reaching up to 3,143 meters. Get your outdoor sports fix by hiking through the verdant rice paddies and lush forests that surround Sapa. The adrenaline rush you'll experience as you navigate through rocky terrain is unparalleled. If you're up for a challenge, try climbing Mount Fansipan, the highest peak in Indochina. It's an exhilarating experience that will leave you feeling accomplished and awestruck.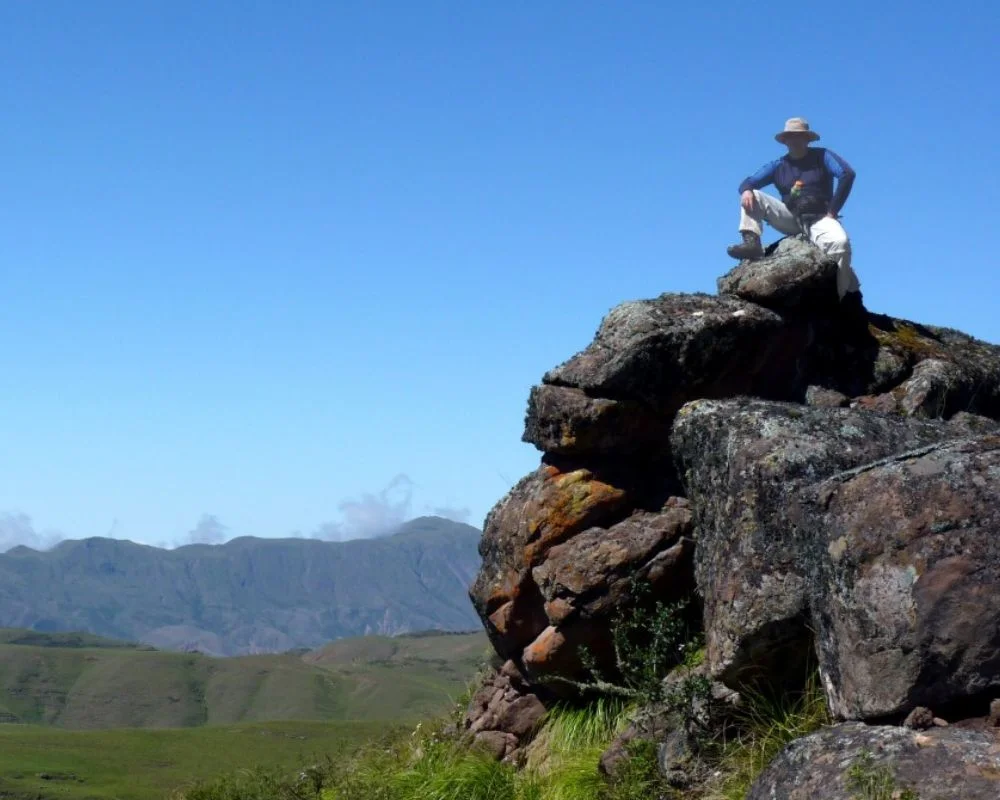 Apart from trekking, there are other adventure activities to choose from like zip-lining, mountain biking, river rafting, and rock climbing. Zip-lining across valleys gives you a bird's-eye view of the breathtaking scenery around Sapa while mountain biking down steep hills gets your heart pumping! River rafting on fast-flowing rivers is another thrilling activity that promises an unforgettable experience. After all these adventurous activities, it's time to relax and unwind at one of Sapa's wellness centers or hot springs – which we'll explore further in the next section!
Relaxation and Wellness
Relaxation and wellness are an essential part of any trip, and Sapa's abundance of hot springs and wellness centers offer the perfect opportunity to rejuvenate your mind, body, and soul. Take a break from the hustle and bustle of everyday life by indulging in a variety of spa treatments that will leave you feeling refreshed and renewed. From massages to facials, Sapa's spas offer a range of services that will help you unwind after a long day of sightseeing.
In addition to spa treatments, Sapa is also home to numerous hot springs where you can soak in warm mineral water while taking in stunning mountain views. These natural wonders are not only relaxing but also have healing properties that can help alleviate stress, muscle tension, and even skin conditions. So why not take some time for yourself during your visit to Sapa? Your body (and mind) will thank you. Now let's move on to the next section about wildlife and nature where we'll explore Sapa's breathtaking outdoor activities.
Wildlife and Nature
Immerse yourself in the beauty of nature and let your senses come alive with the sights, sounds, and smells of the great outdoors. Sapa is a haven for eco tourism enthusiasts who want to experience the wonders of wildlife and nature up close. From trekking through lush green forests to encountering exotic animals, there's no shortage of adventures waiting for you here.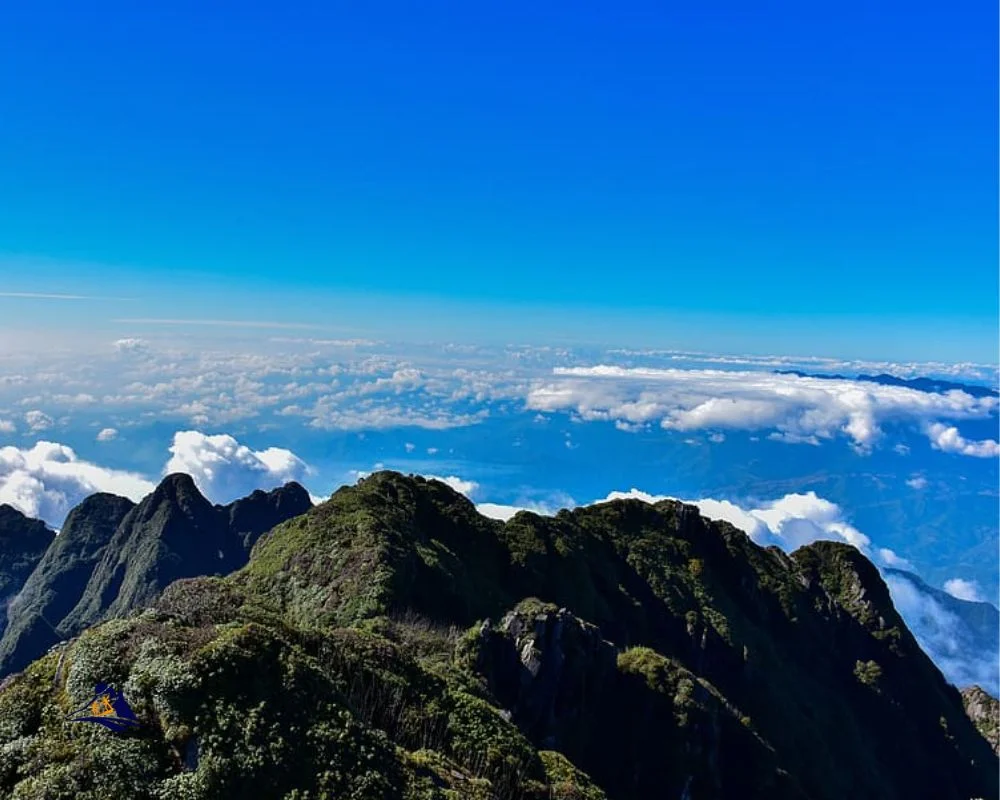 Here are some must-see attractions that will evoke a sense of wonder and excitement:
Visit Fansipan Mountain: Touted as "the roof of Indochina," this majestic peak offers breathtaking views and an exhilarating climbing experience.
Explore Cat Cat Village: Take a stroll through this charming Hmong village nestled in the hillsides. You'll get a glimpse into their rich culture while enjoying stunning waterfalls and scenic landscapes.
Encounter rare species at Hoang Lien National Park: This protected area is home to many endangered animals such as black bears, red pandas, and leopards. Embark on a guided tour to spot them in their natural habitat.
Get ready for an unforgettable adventure as we move on to our next topic – food and drink!
Food and Drink
Looking for a taste of Sapa's local cuisine and street food? You're in luck, as this mountainous region is home to a variety of unique dishes, including Thang Co (horse meat soup), grilled pork skewers, and banh mi with locally-sourced ingredients. If you're interested in learning how to cook some of these dishes yourself or want to explore the culinary landscape further, consider signing up for a cooking class or food tour. And don't forget about Sapa's wine and beer scene – sample some locally-produced brews or visit one of the area's vineyards for a tasting experience you won't soon forget.
Local Cuisine and Street Food
You can't leave Sapa without trying the delicious local cuisine and street food options that will satisfy your taste buds. The town is filled with small restaurants, food stalls, and night markets that offer a wide range of dishes influenced by both Vietnamese and ethnic minority cultures. Here are some must-try foods to add to your list:
Thang Co: A traditional soup made from horse meat, organs, and bones. It's a popular dish among the H'mong people in Sapa.
Banh Cuon: Soft rice paper rolls filled with minced pork or shrimp and topped with fried shallots. You can find them at any street vendor or restaurant.
Xoi: Sticky rice mixed with different toppings such as mung beans, peanuts, sesame seeds, or shredded chicken. It's often served for breakfast.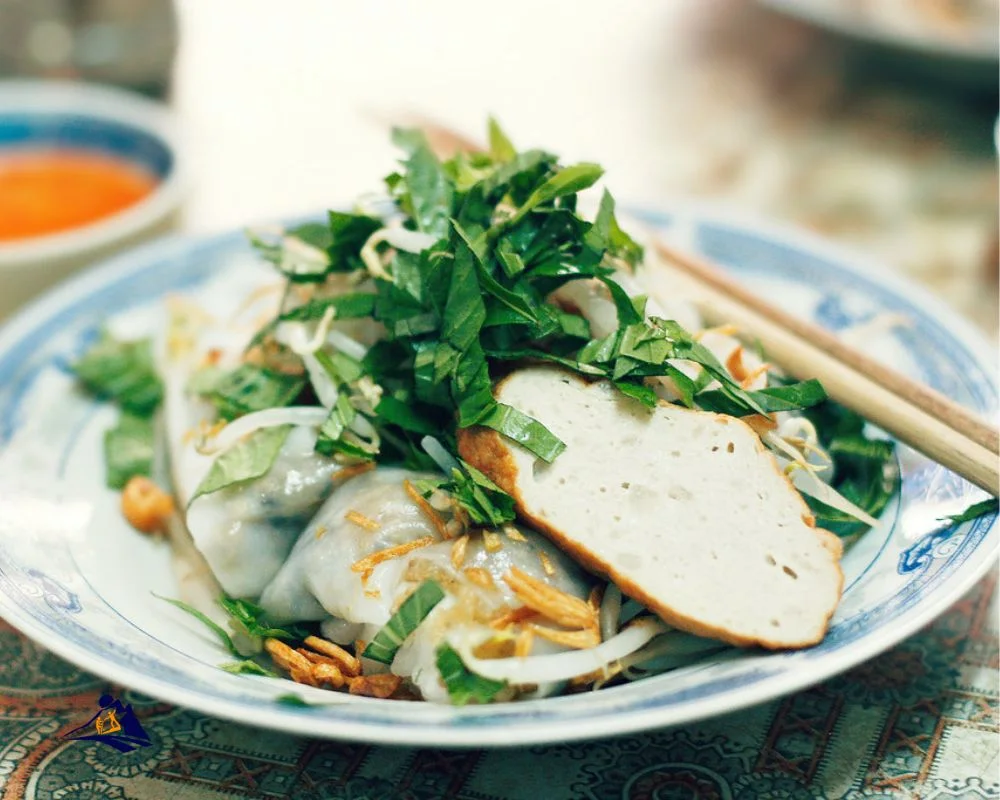 Aside from trying out street food options in Sapa, you can also visit the local food markets like Bac Ha Market or Coc Ly Market where vendors sell fresh produce and meats sourced from nearby farms. If you want to learn more about the ingredients used in Vietnamese cuisine and how to cook them properly, join culinary workshops offered by some restaurants in town.
Cooking Classes and Food Tours
Hands-on cooking classes and culinary exploration are some of the best ways to get to know a culture. If you're looking for an immersive experience in Sapa, then you should definitely consider taking a cooking class or food tour. The town is filled with local chefs and foodies who can teach you how to make traditional dishes using fresh ingredients sourced from the surrounding mountains.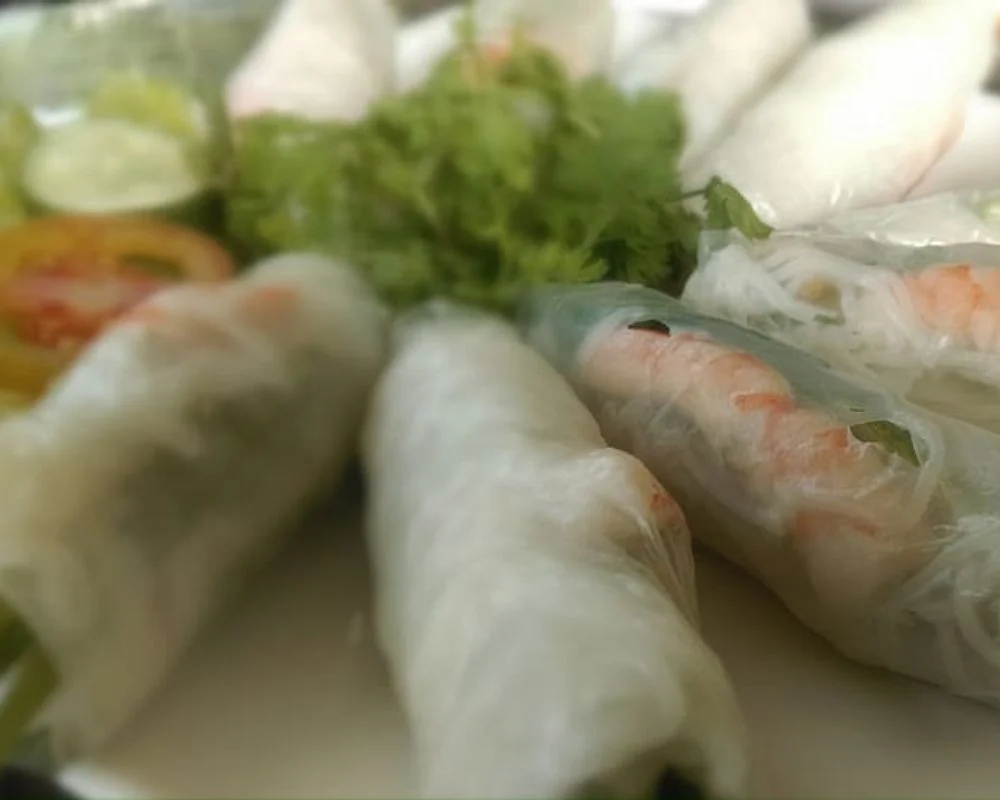 One of the most popular cooking classes in Sapa is run by a local Hmong family who will take you on a journey through their culture and cuisine. You'll learn how to prepare everything from fragrant noodle soups to crispy spring rolls, all while taking in stunning views of the rice terraces. Alternatively, if you prefer exploring at your own pace, then sign up for a food tour that will take you through bustling street markets and hidden alleyways where locals gather to eat and drink.
And what better way to wash down all that delicious food than with some local wine or beer? In the next section, we'll explore some of the best places in Sapa for wine and beer tastings.
Wine and Beer Tastings
If you're a fan of wine or beer, then don't miss out on the tastings available in Sapa. With its stunning scenery and cool climate, Sapa is the perfect location for wine and beer pairing. You can visit local breweries and vineyards to taste some of Vietnam's best craft beers and wines.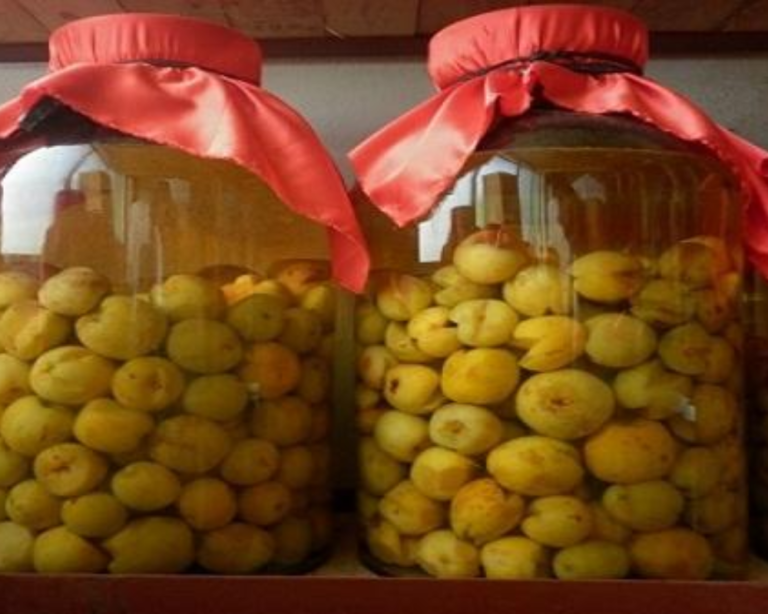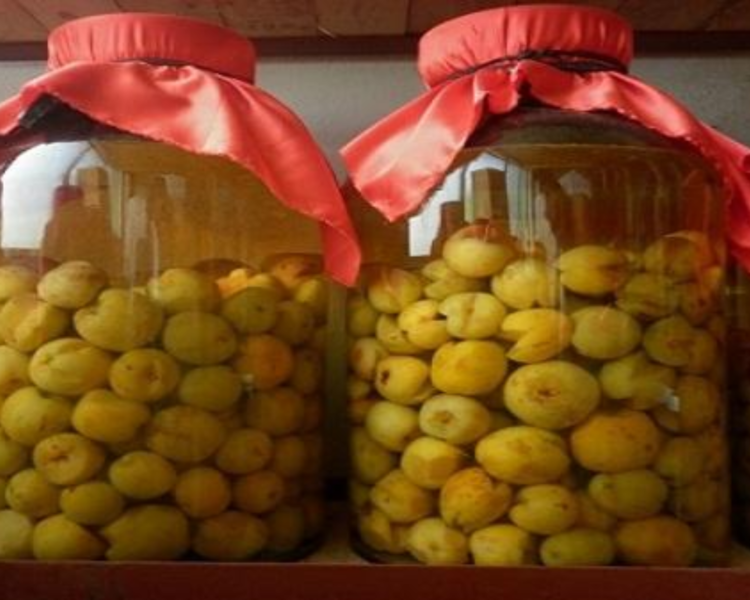 One popular spot for beer tasting is the Red Dao House Brewery, where you can try their signature rice beer while enjoying views of the surrounding mountains. If wine is more your thing, head to Sapa Highland Resort & Spa to sample their locally-made wines, which are made from grapes grown in the nearby hills. Whether you prefer red or white wine, sweet or dry, there's something for everyone in Sapa's wine and beer scene.
And after a day of sampling delicious brews, it's time to find family-friendly accommodations that will keep everyone happy.
Family-Friendly Accommodations
Looking for a cozy place to stay with your loved ones during your trip? Check out these top picks for budget options of family friendly accommodations in Sapa. First on the list is the Green Valley Homestay, which offers comfortable rooms and unique amenities such as a garden and terrace. It's also conveniently located near popular attractions such as the Cat Cat Village and Ham Rong Mountain.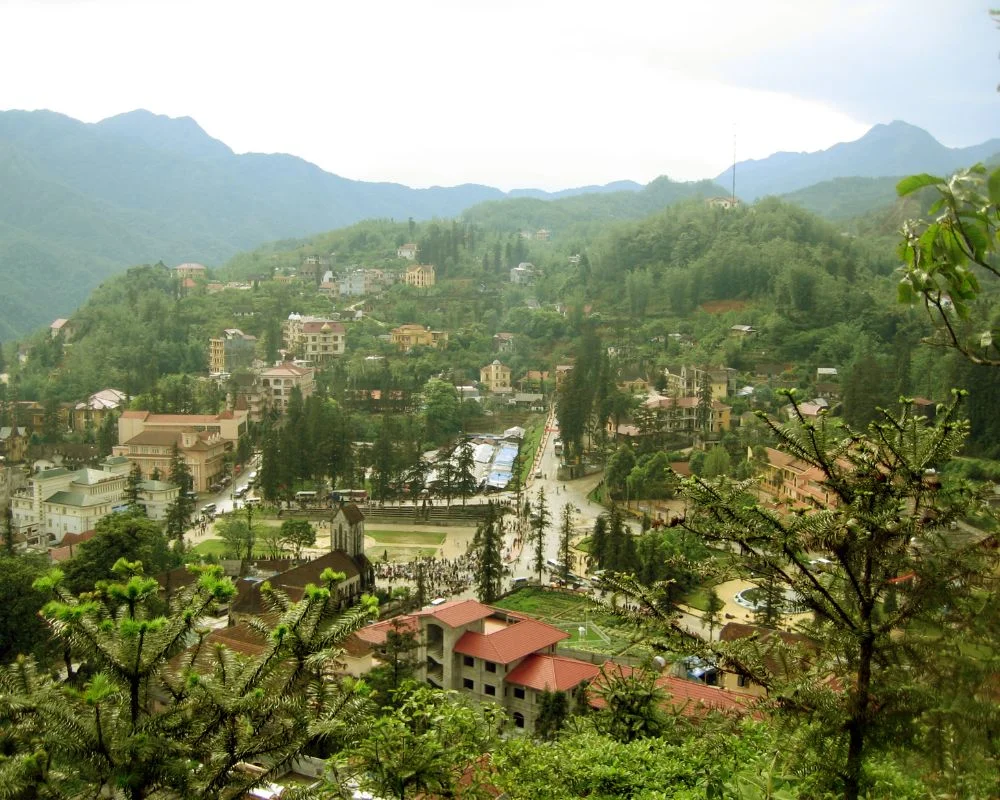 Another great option is the Ecolodge Panhou Village, which provides a peaceful retreat amidst nature. The spacious rooms are perfect for families, and guests can enjoy activities such as hiking and cycling around the surrounding rice paddies. Plus, it's only a short drive away from Sapa town where you can explore local markets and shops. These accommodations offer not only comfort but also convenient access to nearby attractions that are sure to make your family vacation unforgettable!
Sapa's Best Family-Friendly Activities And Attractions Frequently Asked Questions
What is the best time of year to visit Sapa for family-friendly activities?
The best time to visit Sapa for family-friendly activities is during the dry season from September to November. During this time, you can enjoy clear skies and mild temperatures that are perfect for outdoor adventures such as hiking, biking, and exploring the countryside. The weather conditions during this period are ideal for families with young children who may not be able to handle extreme heat or cold. With an average temperature of around 20°C, you can comfortably explore the town's markets, temples, and local eateries without feeling too hot or too cold. So pack your bags and head on over to Sapa during this magical time of year when nature is at its most beautiful!
Are there any age restrictions for participating in adventure activities in Sapa?
When it comes to adventure activities in Sapa, there are some restrictions based on age and physical ability. Safety measures are put in place to ensure that everyone can have a good time without any accidents or injuries. However, most family-friendly activities don't have strict age limits and can be enjoyed by people of all ages. For example, hiking tours and cultural experiences are perfect for families with children as they allow you to explore the beautiful natural surroundings while also learning about the local culture. Just make sure to check with your tour operator or activity provider beforehand to see if there are any specific restrictions or requirements for each activity. Overall, Sapa offers a fantastic range of options for families looking for an adventure-filled trip!
What are some recommended family-friendly restaurants or cafes in Sapa?
Looking for a place to sit back and relax with your family after a long day of exploring the wonders of Sapa? Look no further than the top family-friendly restaurants and best cafes for families in Sapa! These charming establishments not only offer delicious food and drinks, but also provide a warm and welcoming atmosphere that is perfect for families. Whether you're looking to indulge in some local cuisine or simply grab a cup of coffee, these spots are sure to satisfy your cravings while creating unforgettable memories with your loved ones. So why wait? Treat yourself and your family to an amazing dining experience today!
Are there any local festivals or events in Sapa that would be enjoyable for families?
Looking for Festival Fun in Sapa? You're in luck! The city is known for its vibrant and lively festivals, perfect for families looking to experience local culture. One great way to explore these events is through Family Friendly Tours, which offer a guided look into the city's customs and traditions. From the Bac Ha Horse Race Festival to the Love Market Festival, there are plenty of opportunities throughout the year to immerse yourself in Sapa's rich history. So if you're ready to break free from your routine and dive headfirst into new experiences, plan a trip to Sapa during one of their exciting festivals.
What are some recommended transportation options for families traveling to Sapa with young children?
When it comes to traveling to Sapa with young children, stroller accessibility is a must. You'll want to make sure that your accommodations are child-friendly, and that you have easy access to transportation options that can accommodate strollers and car seats. There are plenty of options for families in Sapa, including private drivers and tour companies that offer family-friendly tours. With so many transportation options available, you're sure to find the perfect way to get around with your little ones in tow. So pack up your bags and hit the road – adventure awaits!
Conclusion
So, there you have it – a plethora of family-friendly activities and attractions waiting for you in Sapa! From hiking through the lush green mountains to indulging in the local cuisine and culture, there is something for everyone. Whether you're looking for adventure or relaxation, this charming town has got you covered.
So why wait? Pack your bags, grab your loved ones and head over to Sapa now. With all its natural wonders and cultural treasures, it's sure to be an unforgettable experience that will leave you feeling rejuvenated and recharged. So come on down to Sapa – where nature meets culture in perfect harmony!