Recently updated on April 13th, 2023 at 09:06 pm
Hey there, fellow travelers! If you're yearning for an escape from the humdrum of daily life and want to immerse yourself in a culture that's unique, fascinating, and breathtakingly beautiful, then look no further than Sapa Tour 4 Days 3 Nights. A journey through this remote corner of Vietnam is not just a holiday; it's an experience that will stay with you forever. You'll be greeted by verdant rice terraces, cascading waterfalls, and mountains shrouded in mist – all forming a picturesque backdrop as you explore lively markets bursting with color and local traditions.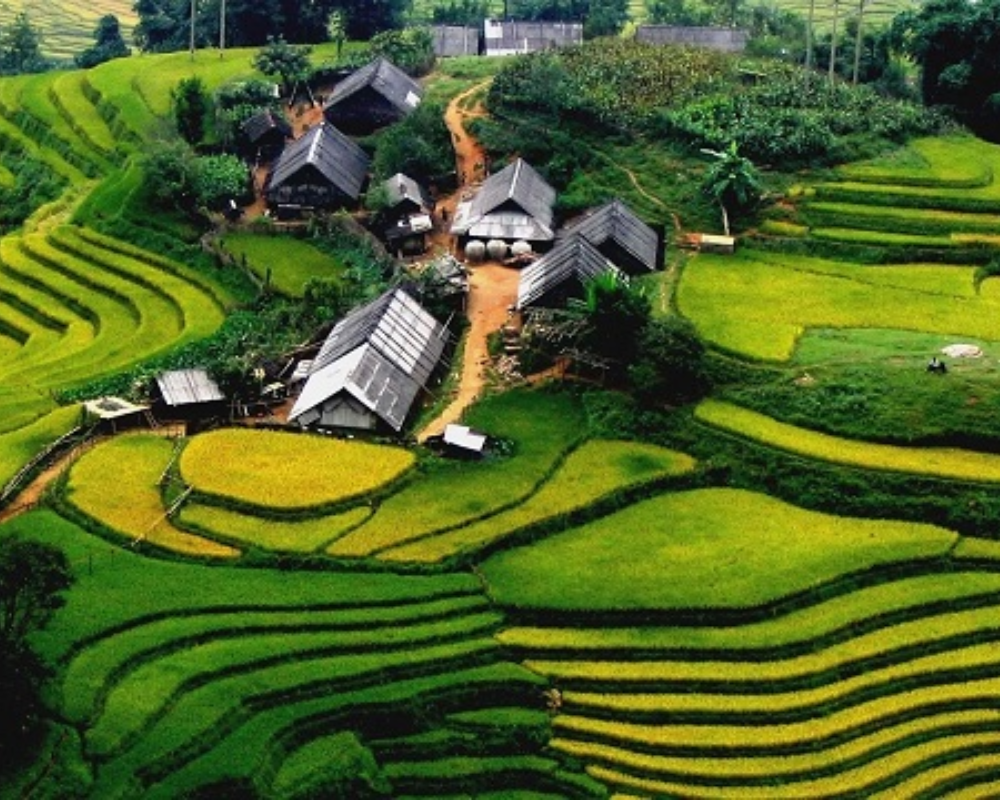 This tour offers an excellent opportunity to interact with ethnic minorities such as Hmong, Dao, or Tay people while experiencing their customs and way of life up close. So pack your bags, grab your camera, and let's take a closer look at what makes Sapa so special on this adventure-packed expedition.
Overview Of The Sapa Tour
Welcome to the beautiful town of Sapa! This tour is designed for those who crave adventure and long to escape the hustle and bustle of city life. Our 4 days and 3 nights package will take you on a journey through some of the most picturesque landscapes in Vietnam. The highlight of this trip will be our hiking trails, which offer breathtaking views of Sapa's lush greenery and majestic mountains. Be prepared to lace up your boots as we trek through diverse terrain, from terraced rice paddies to dense forests.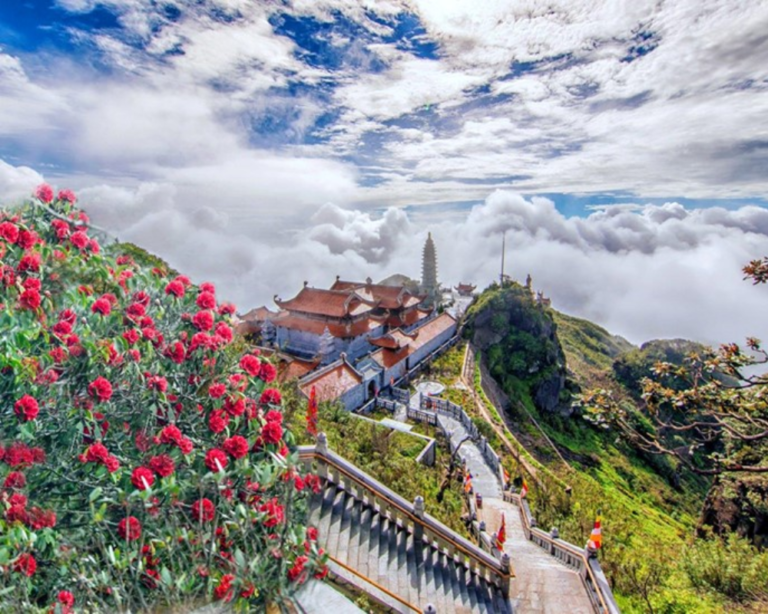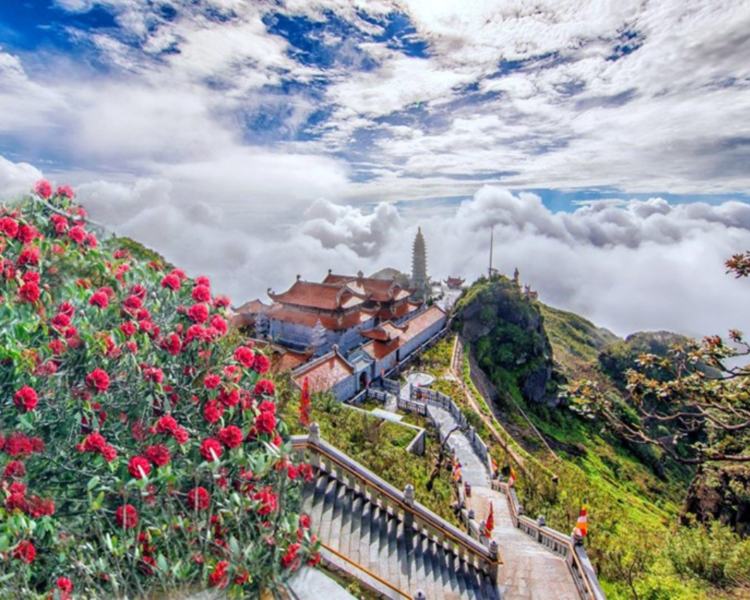 Please note that weather conditions can be unpredictable in Sapa, so make sure to bring appropriate clothing and gear for outdoor activities.
Accommodation Options
Now that you know an overview of what to expect during your Sapa tour, it's time to discuss the accommodation options available. Luckily, whether you're on a tight budget or looking for luxury resorts, Sapa offers plenty of choices. For those who are willing to splurge and indulge in comfort, several luxury resorts in Sapa offer breathtaking views of the terraced rice fields. These high-end accommodations provide guests with top-notch amenities such as spas, infinity pools, and fine-dining restaurants.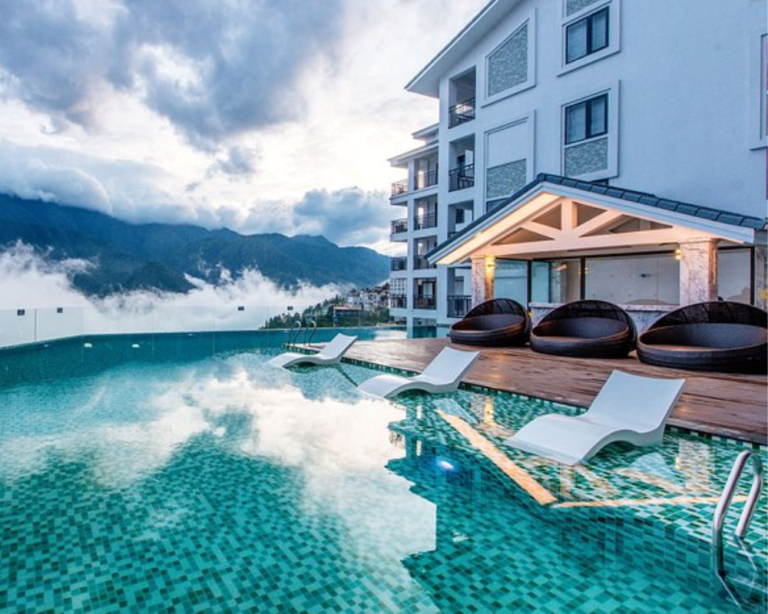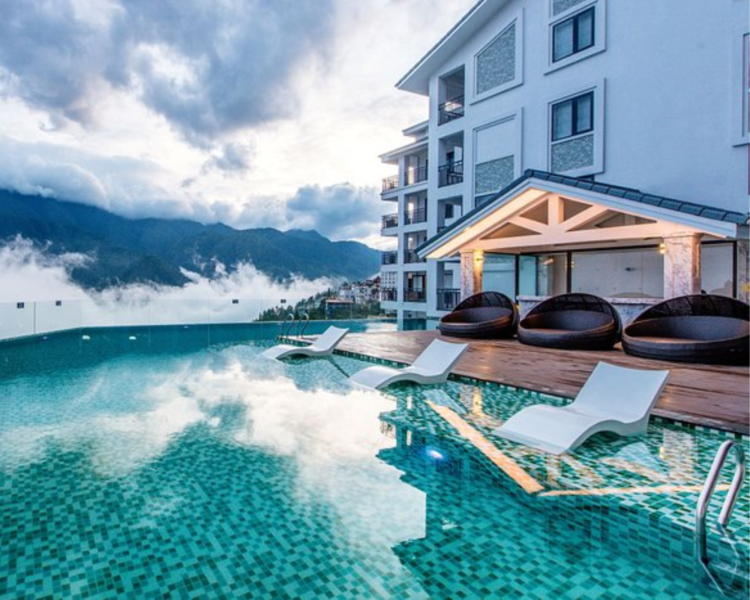 On the other hand, if you're traveling on a budget but still want a comfortable place to stay after exploring all day long, many budget hotels offer basic needs like clean beds and hot showers. Don't worry; these affordable hotels won't compromise your overall experience because they are situated near popular attractions in Sapa. With various accommodation options suitable for any traveler's preferences and budgets, finding a place to stay won't be an issue while visiting Sapa.
Now that we've covered where to rest your head at night let's explore some of the popular attractions in this beautiful town!
Popular Attractions In Sapa
Welcome to Sapa, where endless natural beauty and cultural richness await you. As a destination that is increasingly gaining popularity among travelers seeking adventure and authenticity, there is no shortage of attractions to explore during your 4-day 3 night stay in this enchanting mountain town. One of the most popular activities here is trekking tours, which allow visitors to fully immerse themselves in the stunning landscapes while learning about the ethnic minorities who call these mountains home. The trekking routes vary in intensity and duration depending on your preferences and fitness level, but one thing is certain – each trail offers breathtaking views of rice terraces, waterfalls, and traditional villages nestled among rolling hills.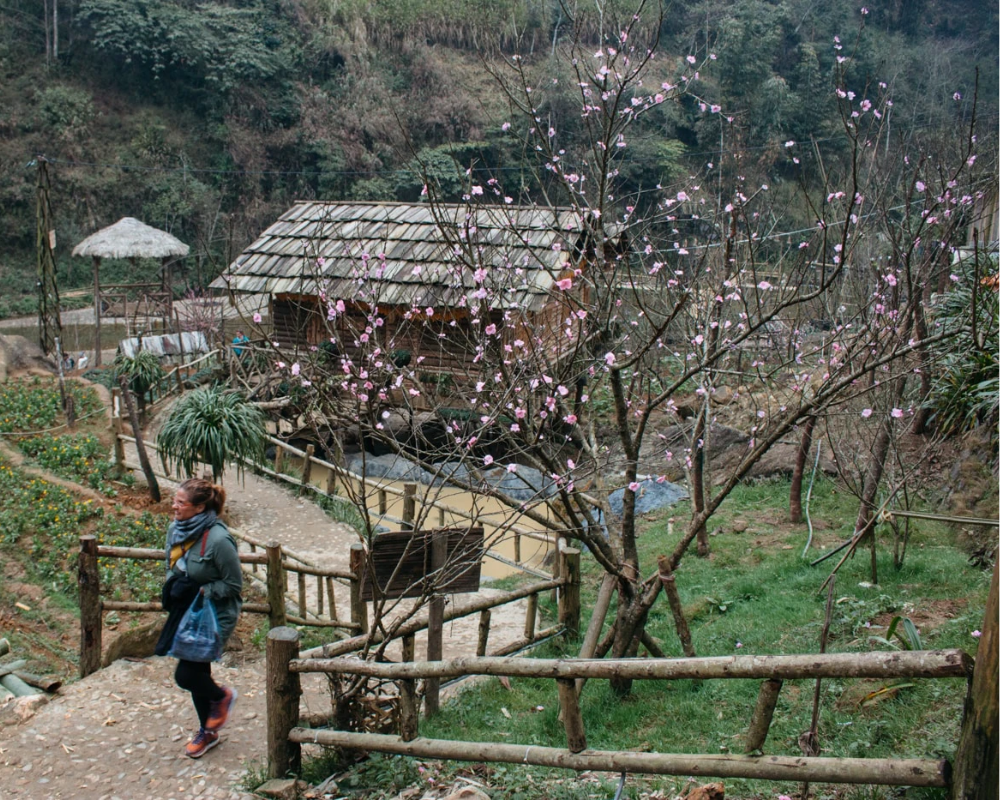 You'll have the opportunity to meet Hmong, Dao, Tay, and Giay people along the way as they go about their daily lives farming or herding animals. These encounters will give you an insight into local customs and traditions that can't be found anywhere else.
Transportation For Your Sapa Tour
Now that you have an idea of the popular attractions in Sapa, it's time to think about transportation for your tour. Depending on how adventurous you are feeling, there are several options available. For those who want the freedom to explore at their own pace, hiring a driver is a great option. This allows you to stop whenever and wherever you want along the way. However, keep in mind that travel costs can add up quickly this way. Another option is to take a bus or train from Hanoi and then hire a local guide/driver upon arrival in Sapa. This can be more cost-effective but may not allow for as much flexibility as having your private driver. Whatever mode of transportation you choose, just make sure to enjoy the stunning scenery around every turn!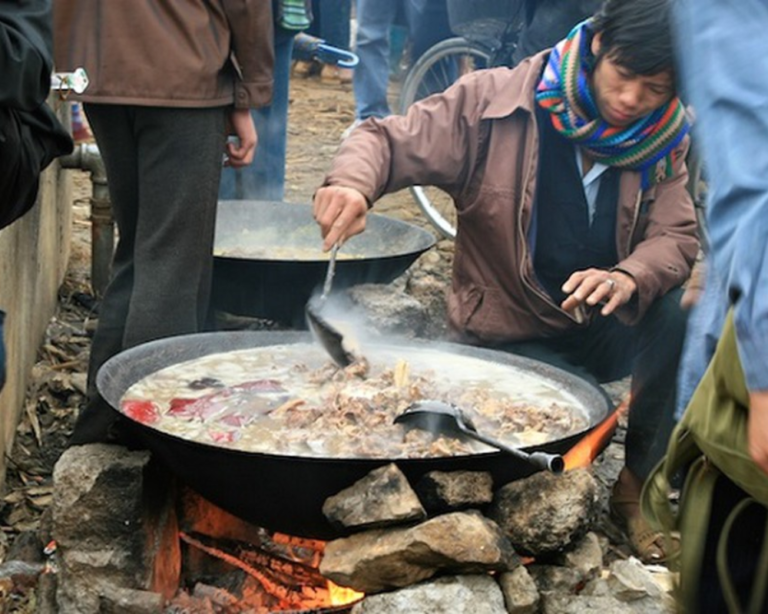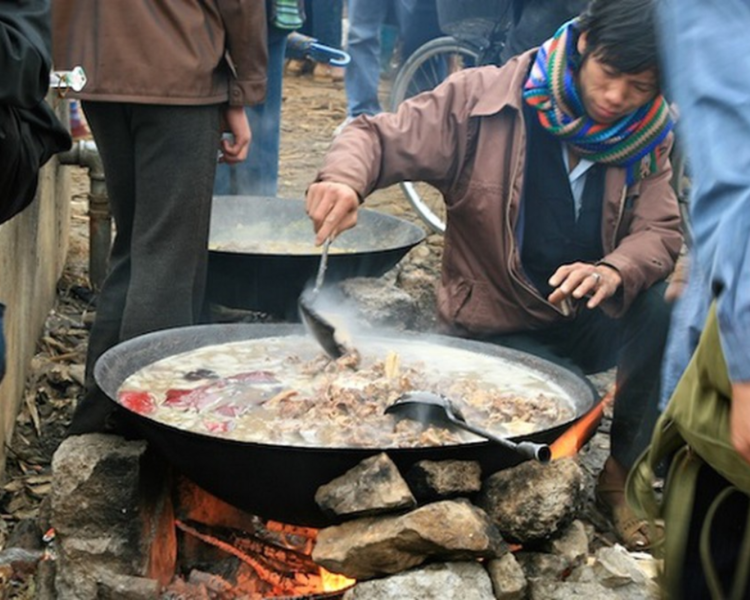 As you discover all that Sapa has to offer, don't forget to indulge in the local cuisine. From hearty stews made with locally grown vegetables and herbs to steaming bowls of pho served up by street vendors, there is something here for everyone's taste buds. Be sure to try some traditional dishes like thang co (a soup made with horse meat) or banh cuon (rice rolls filled with minced pork and mushrooms). And if you're feeling daring, head out into one of the many markets where locals sell delicacies like grilled rats or crispy crickets – not for the faint-hearted!
With so much delicious food waiting for you here, your taste buds will thank you for making the journey to Sapa.
Local Cuisine Of Sapa
As you explore the stunning landscapes of Sapa, be sure to indulge your taste buds in the local cuisine. The region is known for its fresh and flavorful dishes that showcase a unique blend of Vietnamese and ethnic flavors. From street food stalls to high-end restaurants, there's no shortage of opportunities to savor the delicious local produce. One must-try dish in Sapa is thang co, a hearty soup made with horse meat and offal that is slow-cooked with traditional herbs and spices. Another popular dish is xoi (sticky rice), which is often paired with grilled pork or chicken marinated in lemongrass and chili sauce. You'll also find plenty of vegetarian options such as lau chay (vegetable hotpot) and banh cuon (steamed rice rolls filled with mushrooms and bean sprouts). Don't forget to wash it all down with some locally brewed corn wine!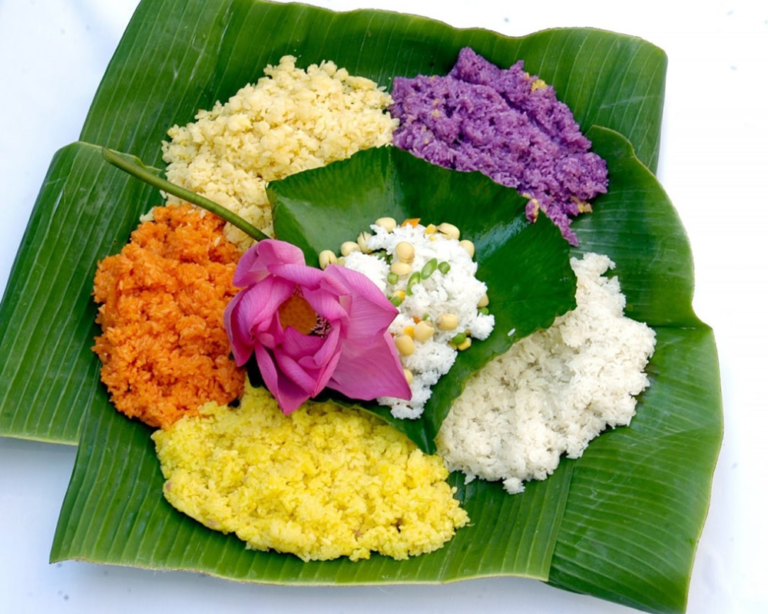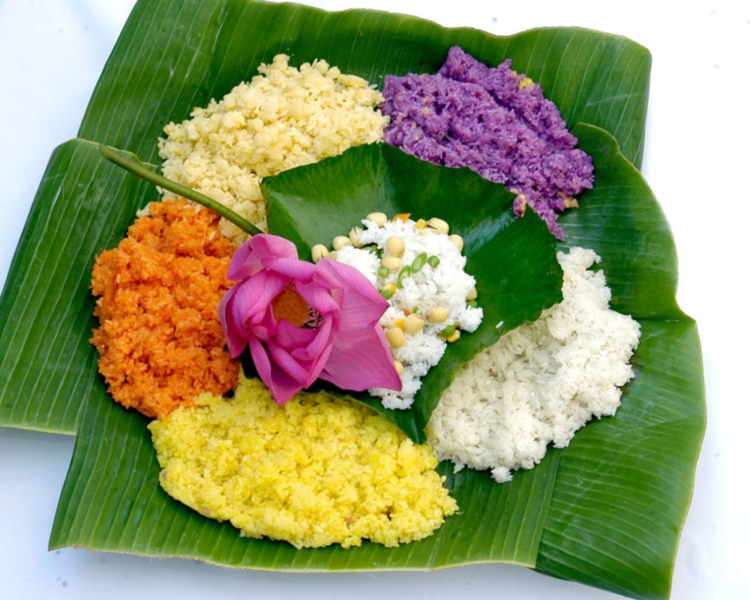 As you immerse yourself in the culinary delights of Sapa, you'll quickly realize how important food is to the local culture. But this is just one aspect of the rich cultural experiences that await you on this tour. So get ready to discover more about the fascinating traditions and customs of the ethnic groups living in this enchanting part of Vietnam.
Cultural Experiences
As you embark on your Sapa tour, immerse yourself in the cultural heritage of this vibrant region. The Hmong people have a rich history and are known for their traditional dress that they wear with pride. Don't be surprised to see locals dressed in colorful embroidered outfits as they go about their daily activities. To get an even deeper understanding of Hmong culture, visit one of the many local markets where vendors sell authentic handicrafts such as intricately woven textiles and handmade jewelry. You can also take part in cooking classes where you will learn how to prepare traditional dishes using fresh ingredients from the surrounding hills. By experiencing the customs and traditions firsthand, you'll gain insight into the lives of these remarkable people. As you bid farewell to the cultural experiences during your Sapa tour, don't forget to indulge in some shopping therapy at one of the bustling markets.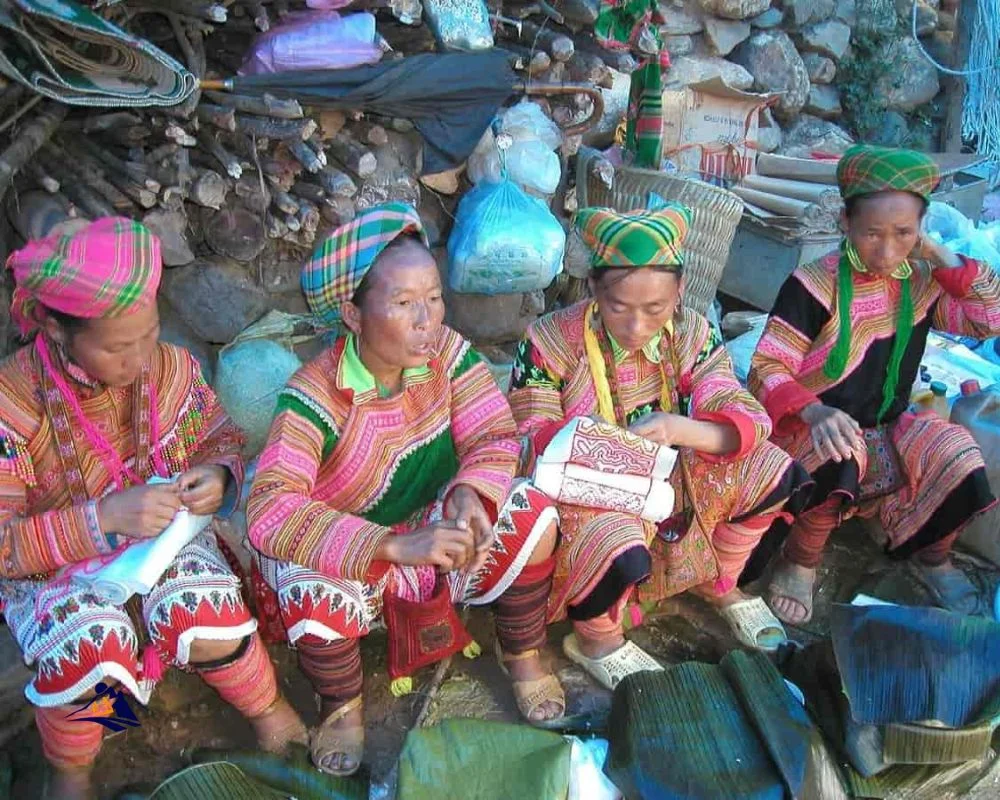 In our next section, we'll guide you through some top spots for shopping in Sapa so that you can bring home souvenirs that will forever remind you of your unforgettable journey.
Shopping In Sapa
After immersing yourself in the rich culture and customs of Sapa, it's time to indulge in some retail therapy. Shopping in Sapa is an experience unlike any other – from colorful handicrafts to fresh produce, there's something for everyone. Whether you're looking for souvenirs or just want to try your hand at bargain hunting, Sapa has plenty of options.
One thing to keep in mind while shopping in Sapa is that haggling skills are a must-have. It's common practice to negotiate prices with vendors, so don't be afraid to ask for a lower price than what they initially offered. However, always remember to be respectful and polite during the bargaining process. You'll find that many vendors are friendly and happy to interact with visitors, which adds to the overall charm of shopping in Sapa. So brush up on your negotiation tactics and get ready for some fun-filled shopping! As we continue our tour around Sapa, safety should always remain a top priority. From navigating unfamiliar terrain to avoiding potential scams, there are several precautions you can take while exploring this beautiful region.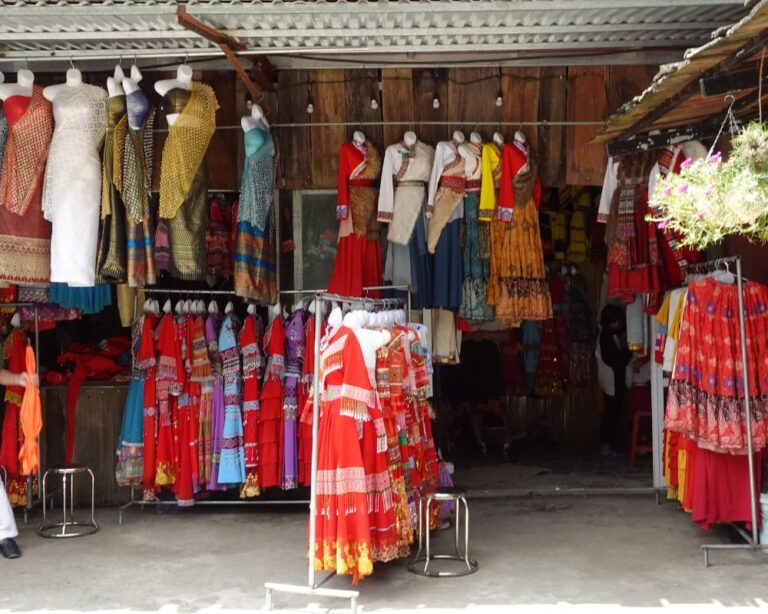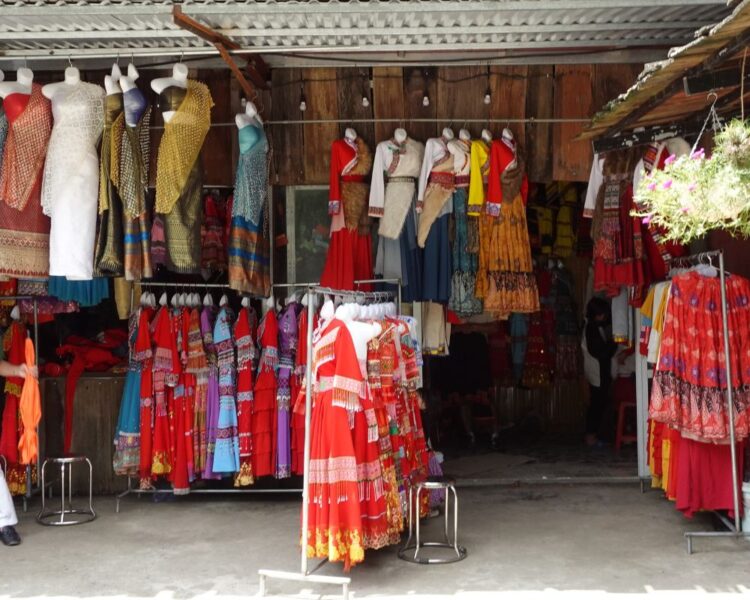 One important tip is to stay aware of your surroundings at all times – keep an eye out for uneven paths or slippery surfaces when walking around town or hiking through the countryside. Another useful tip is to carry small amounts of cash instead of large sums; this will help prevent theft or loss if anything were to happen.
Remember these tips as we delve deeper into our journey throughout Sapa!
Safety Tips For The Tour
As you embark on your Sapa tour, it's important to keep in mind some safety tips. Firstly, make sure you pack essential items such as a first aid kit, insect repellent, and plenty of water. While we will provide all the necessary equipment for trekking, it's always good to be prepared. Secondly, consider the weather when packing for your trip. The climate in Sapa can be unpredictable so bring layers that can easily be added or removed depending on the temperature. Don't forget waterproof clothing and sturdy shoes for trekking through muddy terrain.
By being well-prepared and mindful of potential hazards, you'll have an unforgettable experience exploring the beauty of Sapa safely.
Sapa Tour 4 Days 3 Night Frequently Asked Questions
What Should I Pack For The Sapa Tour?
If you're planning a trip to Sapa, you're probably wondering what to pack. Well, fear not! Here are some packing tips that will ensure your stay is comfortable and enjoyable.
First things first- check the weather conditions before you start packing. Sapa can be quite unpredictable, so make sure you have warm clothes for chilly nights and breathable clothing for warmer days. As a tour guide/writer, I recommend bringing layers that can easily be added or removed depending on the temperature. Don't forget waterproof gear in case of rain showers!
Other essentials include comfortable walking shoes (there's plenty of hiking involved), insect repellent, sunscreen, a hat, sunglasses, and a refillable water bottle. Pack light but smartly – leave room for souvenirs if needed! Your subconscious desire for freedom will be fulfilled as we explore this beautiful region together.
Are There Any Restrictions Or Guidelines For Taking Photographs Of The Locals?
When taking photographs of the locals during your visit to Sapa, it's important to respect their boundaries and local traditions. It may be tempting to capture every moment on camera but keep in mind that these are real people living their daily lives. As a responsible traveler, ask for permission before snapping photos of individuals or their homes.
Some tribes may have specific guidelines or restrictions when it comes to photography, so it's always best to check with your guide beforehand. Remember, immersing yourself in the culture is about more than just capturing the perfect Instagram shot – it's about learning from and respecting those around you.
Can I Bring My Hiking Equipment, Or Is It Provided By The Tour?
You may bring your hiking equipment for the Sapa tour for 4 days and 3 nights, but it is also provided by the tour. Our hiking routes are carefully planned to ensure a safe and enjoyable experience for all our guests. However, we do recommend that you prepare yourself accordingly based on weather conditions in the area.
As a guide/writer, I understand that freedom is important to travelers like you. That's why we offer flexible options for your convenience so that you can explore at your own pace while feeling confident with the support of our team. So whether you prefer to bring your gear or use ours, rest assured that we've got everything covered to make this an unforgettable journey through Sapa's breathtaking scenery!
Are There Any Specific Customs Or Cultural Practices I Should Be Aware Of Before Visiting Sapa?
Before visiting Sapa, it's important to be aware of the cultural etiquette and local customs. As a respectful guest, it's always best to learn about the traditions and practices of the people you will be interacting with. For example, in some villages, it is customary to remove your shoes before entering someone's home or place of worship. Additionally, dressing modestly is highly appreciated and can show that you respect their way of life.
Taking time to understand these small but significant details can make for a more enjoyable trip and foster meaningful connections between travelers and locals alike.
Is There A Recommended Time Of Year To Visit Sapa For Optimal Weather Conditions?
For those seeking an adventure in Sapa, it is important to consider the optimal time of year for weather conditions. Weather forecasting can be unpredictable in this region, but generally speaking, the best time to visit would be during the dry season from September to November or March to May.
During these months, temperatures range between 15-28°C, and rain is less likely to interfere with outdoor activities such as hiking and exploring local villages. As a Sapa tour guide/writer, I highly recommend planning your trip accordingly to fully enjoy all that this beautiful destination has to offer. Don't miss out on opportunities for freedom and exploration due to poor timing!
Conclusion
So, if you're planning a Sapa tour for 4 days and 3 nights, there are a few things to keep in mind.
Firstly, make sure to pack appropriate clothing and gear for hiking and outdoor activities. The weather can be unpredictable in the mountains, so bring layers and waterproof items as well.
Additionally, it's important to respect the local culture when taking photographs. Always ask permission before snapping a picture of someone, especially children.
As for equipment, most tours will provide basic hiking gear such as trekking poles and sleeping bags. However, if you have the gear that you prefer to use, feel free to bring it along. Just check with your tour operator beforehand to ensure that it's compatible with their itinerary.
It's also important to educate yourself on local customs and practices before visiting Sapa. For example, many ethnic minority groups in the area have unique traditions related to dress and language. Take time to learn about these customs before your trip so that you can show proper respect during your visit.
Finally, when is the best time of year to visit Sapa? While each season has its charms (lush greenery in spring, colorful rice terraces in autumn), we recommend traveling between September – November or March-May for optimal weather conditions. These months typically offer cooler temperatures and less rain than other times of the year.
Overall, a Sapa tour is an unforgettable experience filled with stunning natural scenery and rich cultural immersion. By packing appropriately, respecting local customs, and choosing the right time of year for travel, you'll be able to make the most out of your journey through this beautiful region of Vietnam.