Are you feeling the itch to explore new places and break free from your routine? Sapa, located in Northern Vietnam, is a stunning destination that offers breathtaking views of rice paddies, mountains, and valleys. If you're coming from Cambodia, getting to Sapa may seem daunting at first. But fear not! With some research and preparation, you can easily make your way to this enchanting town.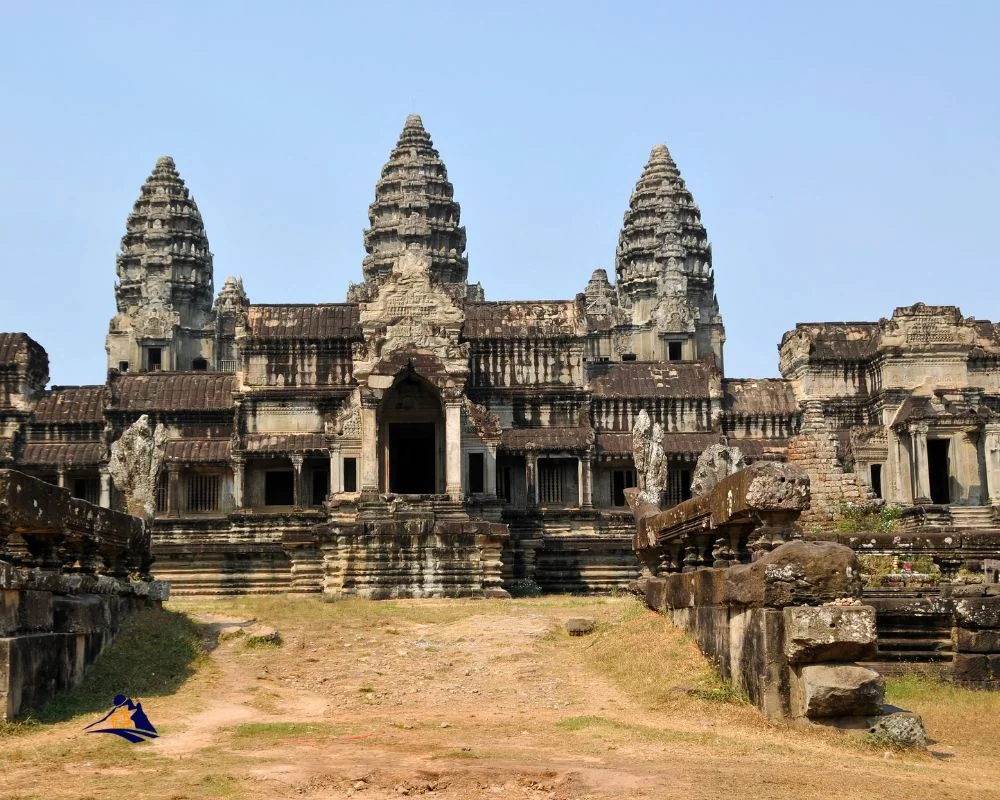 The journey to Sapa involves multiple modes of transportation and takes some time, but trust us when we say it's worth it. You'll get a chance to experience the beauty of Northern Vietnam while immersing yourself in the local culture. In this article, we'll guide you through the entire process of getting to Sapa from Cambodia – from researching transportation options to enjoying your time in Sapa. So pack your bags and get ready for an adventure!
Research Transportation Options
Let's explore how to hop on a mode of transportation that will take you through lush green landscapes and winding roads to Sapa from Cambodia. The first thing you need to do is research transportation options that are available in the region. You can compare costs of different modes of transport like buses, trains, and flights. It's important to note that there are no direct flights from Cambodia to Sapa, so you would have to take a connecting flight or use other means of travel.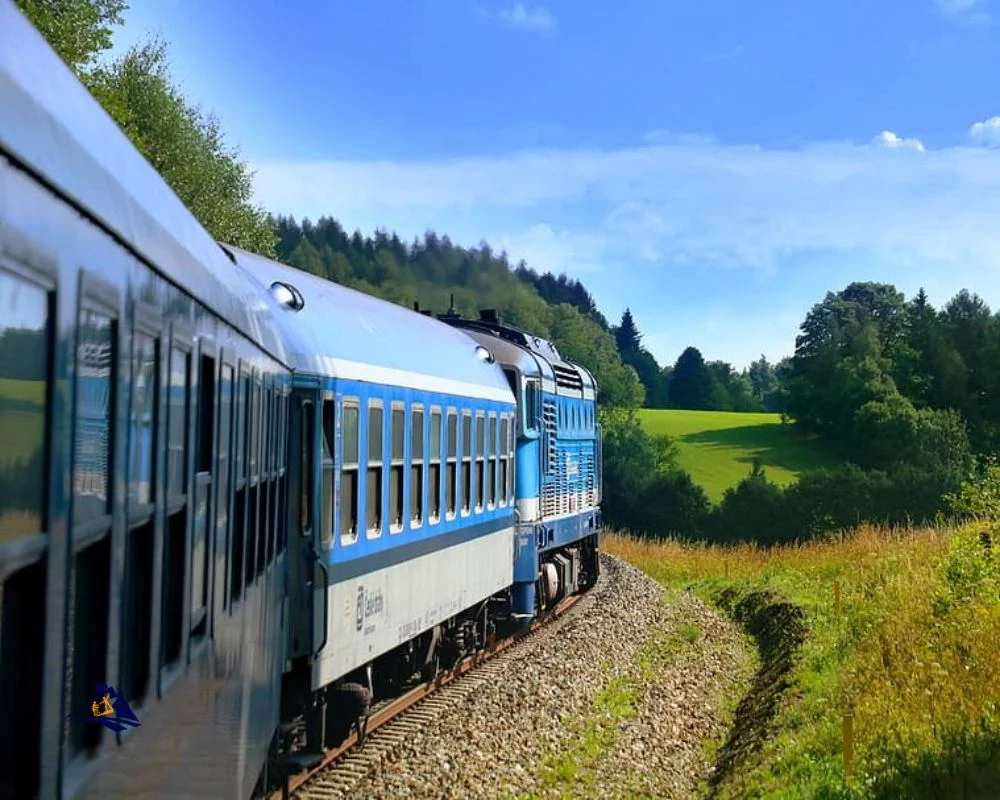 If you want an authentic experience, local transport options like buses and trains might be your best bet. There are several bus companies that operate between Vietnam and Cambodia with daily services running between Phnom Penh and Ho Chi Minh City. From Ho Chi Minh City, it takes about 10 hours by bus or train to reach Hanoi, the capital city of Vietnam. Once in Hanoi, you can either take another bus or train or hire a private car/taxi to reach Sapa which is approximately 300 km away from Hanoi.
Book Your Flights and Accommodations
When planning your trip from Cambodia to Sapa, it's important to consider the best airlines and routes available. Some of the top airlines that fly into Hanoi include Vietnam Airlines, Cathay Pacific, and Singapore Airlines. Once in Hanoi, there are a variety of recommended hotels to choose from such as the Sofitel Legend Metropole or the Hanoi La Siesta Hotel & Spa. For accommodations in Sapa, you may want to check out the Topas Ecolodge or Victoria Sapa Resort & Spa for a luxurious experience.
Best Airlines and Routes
Looking for the quickest and most comfortable way to travel from Cambodia to your mountain getaway? Check out these top airlines and routes that will have you soaring above the clouds in no time. Here are some of the best options available:
Vietnam Airlines: This airline offers direct flights from Phnom Penh to Hanoi, which is a great starting point for your trip to Sapa. The flight takes around 2 hours and 15 minutes, with prices starting at around $100.
AirAsia: If you're looking for a budget option, AirAsia offers flights from Siem Reap or Phnom Penh to Kuala Lumpur, Malaysia, where you can connect to Hanoi. The total travel time is around 7-8 hours, but the prices can be as low as $50 one-way.
Jetstar Pacific: This airline also offers direct flights from Phnom Penh to Hanoi with prices starting at around $80 one-way.
Cambodia Angkor Air: For those who prefer flying domestically within Cambodia first before connecting internationally, this airline offers flights from Siem Reap or Phnom Penh to Ho Chi Minh City (Saigon), where you can then connect to Hanoi with Vietnam Airlines or another carrier. Prices start at around $150 round-trip.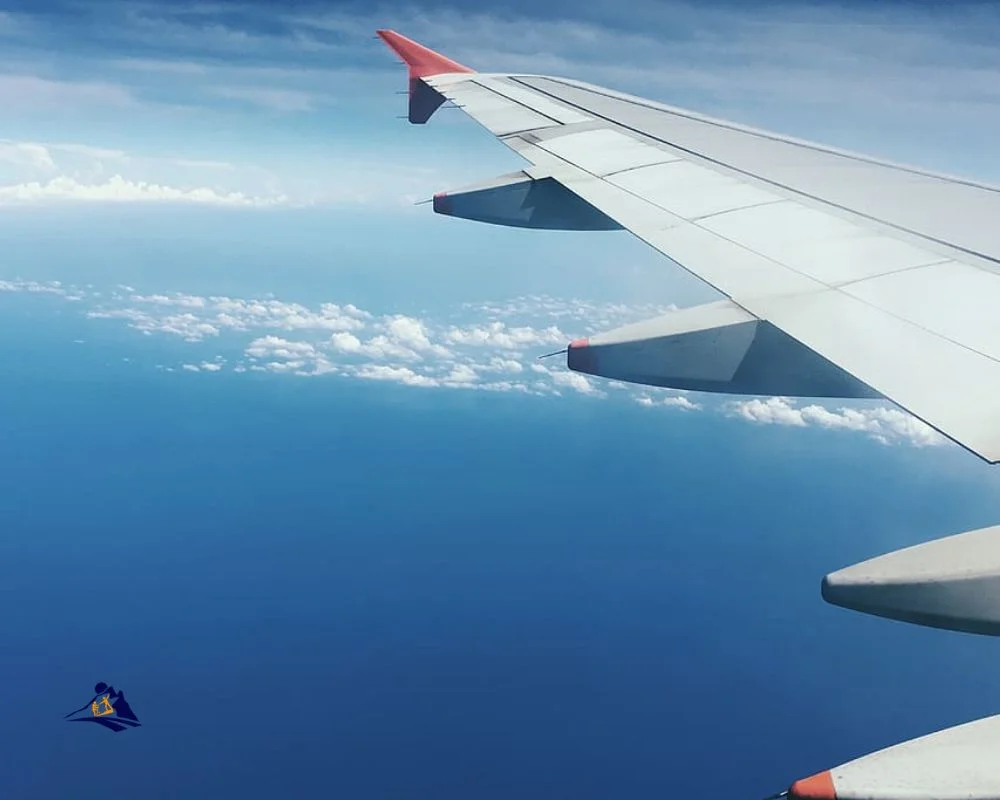 With these airlines and routes available, you'll be able to find an option that fits your schedule and budget. Just remember to book in advance for the best flight prices! After arriving in Hanoi or Lao Cai (the closest airport to Sapa), it's time to find a place stay – check out our recommended hotels in Hanoi and Sapa next!
Recommended Hotels in Hanoi and Sapa
Discover the perfect accommodations for your mountain getaway with these recommended hotels in Hanoi, where you can experience the vibrant city life and cultural attractions before venturing into the awe-inspiring landscape of northern Vietnam. For top rated accommodations, consider staying at the Sofitel Legend Metropole Hanoi Hotel, located in the heart of Hanoi's French Quarter. This luxurious hotel boasts a rich history and elegant colonial architecture, as well as modern amenities such as an outdoor pool, fitness center, and multiple dining options.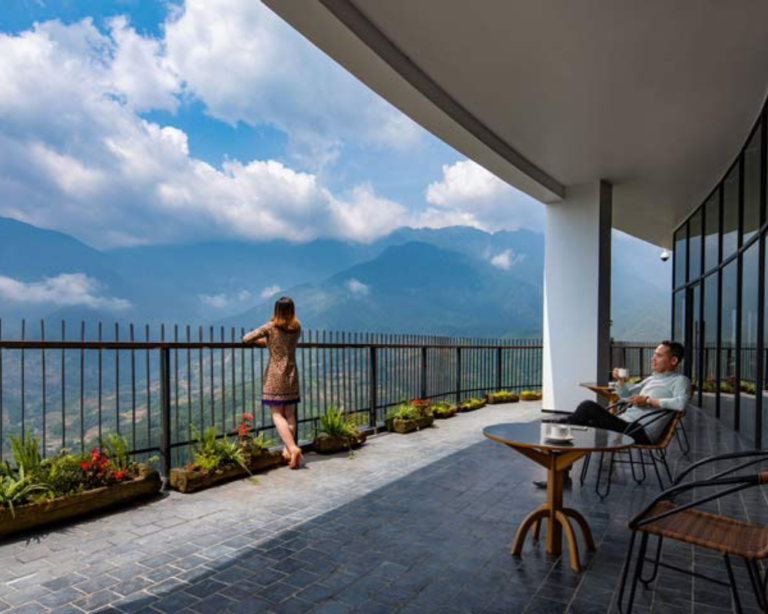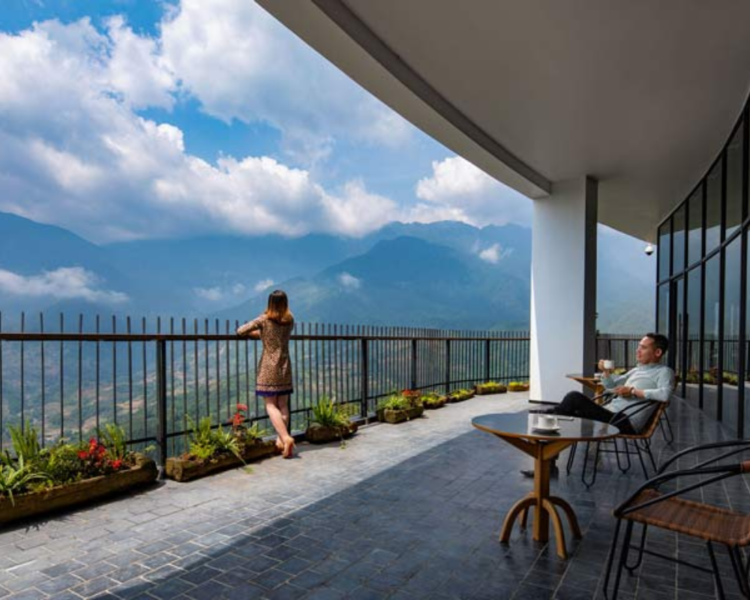 If you're looking for budget friendly options, check out The Chi Boutique Hotel or The Light Hotel Hanoi. Both offer comfortable rooms with stylish decor and convenient locations near popular tourist destinations. Once you've explored all that Hanoi has to offer, prepare for your trip to Sapa by arranging transportation and packing appropriate clothing and gear for trekking through mountains and valleys.
Prepare for Your Trip
Before you head off on your journey to Sapa from Cambodia, make sure to get all the necessary documents and supplies ready for your trip. Here are some budgeting tips and packing essentials that you should keep in mind:
Budgeting Tips:
Research transportation options ahead of time to find the most affordable option.
Consider staying in a homestay instead of a hotel to save money.
Try local street food instead of dining at restaurants to save on meals.
Packing Essentials:
Bring appropriate clothing for the weather, including warm layers for cooler temperatures.
Pack comfortable walking shoes as there will be plenty of walking involved.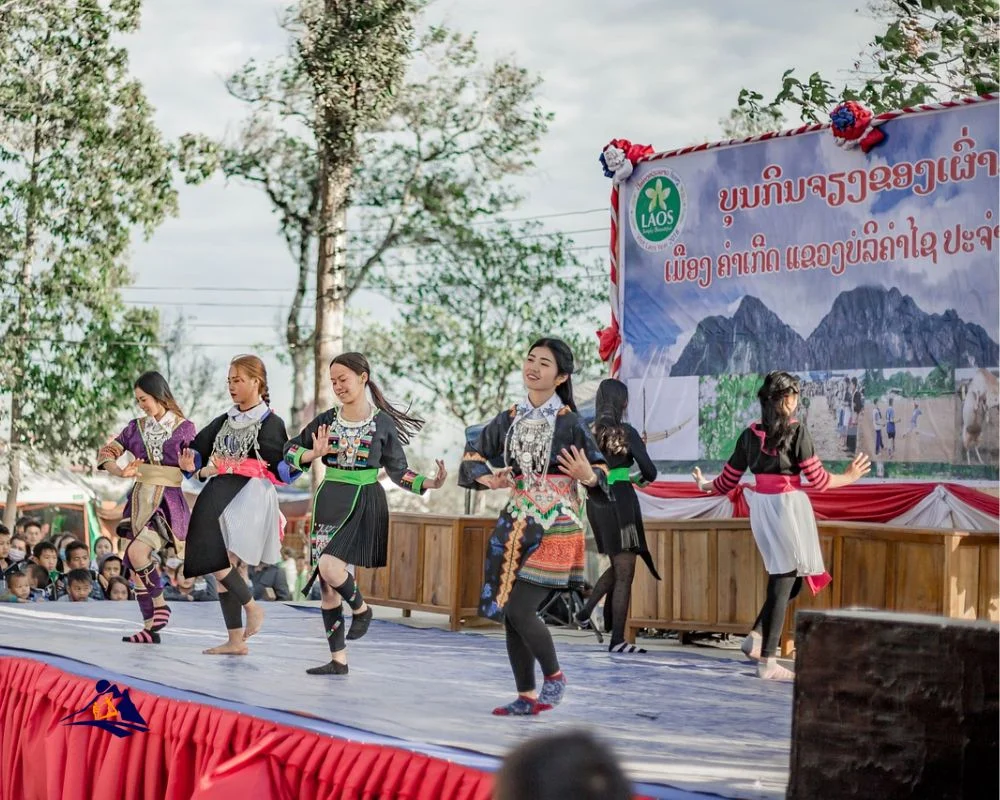 By following these tips, you can ensure a more enjoyable and cost-effective trip. Once you have everything prepared, it's time to start making your way towards Hanoi.
Arrive in Hanoi
Arriving in Hanoi is an exciting experience, but getting to your hotel can be a bit overwhelming. Luckily, there are many options available for transportation including taxis and private transfers. Once you've settled in, make sure to explore the city's vibrant street food scene and visit popular attractions like Hoan Kiem Lake and the Old Quarter.
Getting to Your Hotel
Once you step off the bus, finding accommodations and transportation options can be overwhelming. Take a deep breath and relax, there are several ways to get to your hotel from the Hanoi bus station. Taxis are readily available outside of the station but make sure to negotiate a price before getting in. You can also opt for ride-hailing apps such as Grab or GoViet which offer fixed prices. If you're feeling adventurous, rent a motorbike and navigate your way through Hanoi's bustling streets.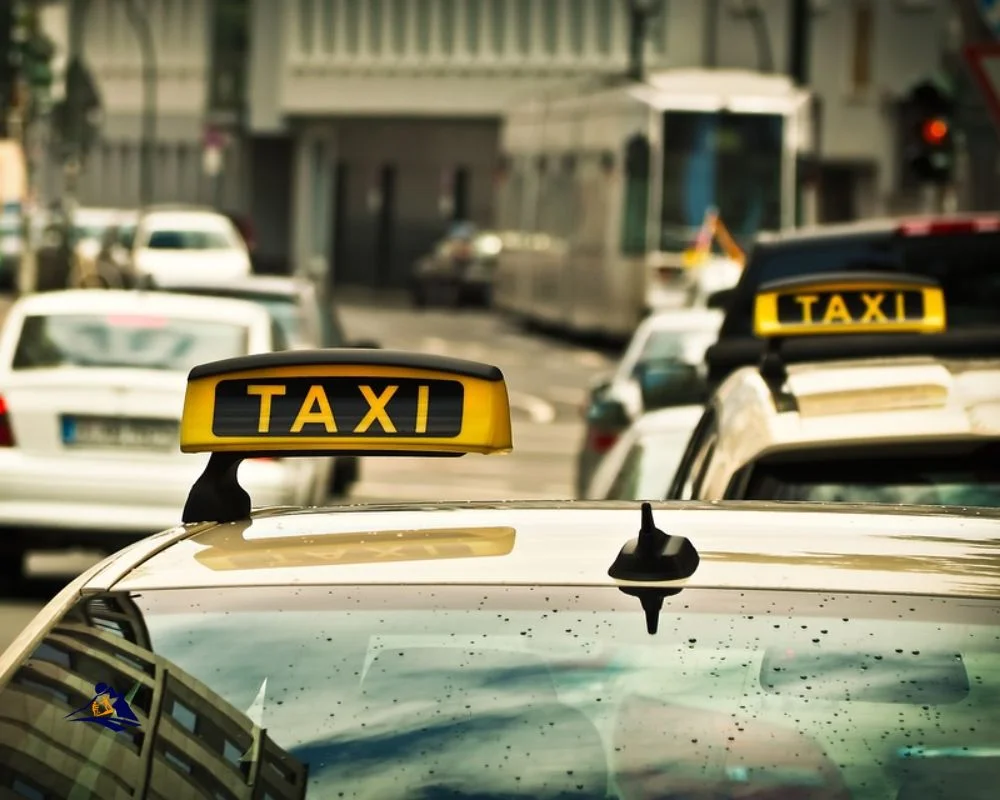 As you make your way to your hotel, take in the sights and sounds of the city. Hanoi is known for its chaotic traffic, street food culture, and historic landmarks such as Hoan Kiem Lake and the Temple of Literature. Exploring this vibrant city is an adventure on its own. Once settled into your accommodations, plan out your itinerary for the next few days in preparation for your trip to Sapa.
Exploring the City
Take your time exploring the city of Hanoi and immerse yourself in its vibrant culture, from the chaotic traffic to the delicious street food. One of the best ways to experience this city is through its local cuisine. Be sure to try some pho, a traditional Vietnamese noodle soup dish that can be found at almost every corner. If you're feeling adventurous, sample some bia hoi, a popular beer among locals that is brewed fresh daily and sold for less than a dollar per glass.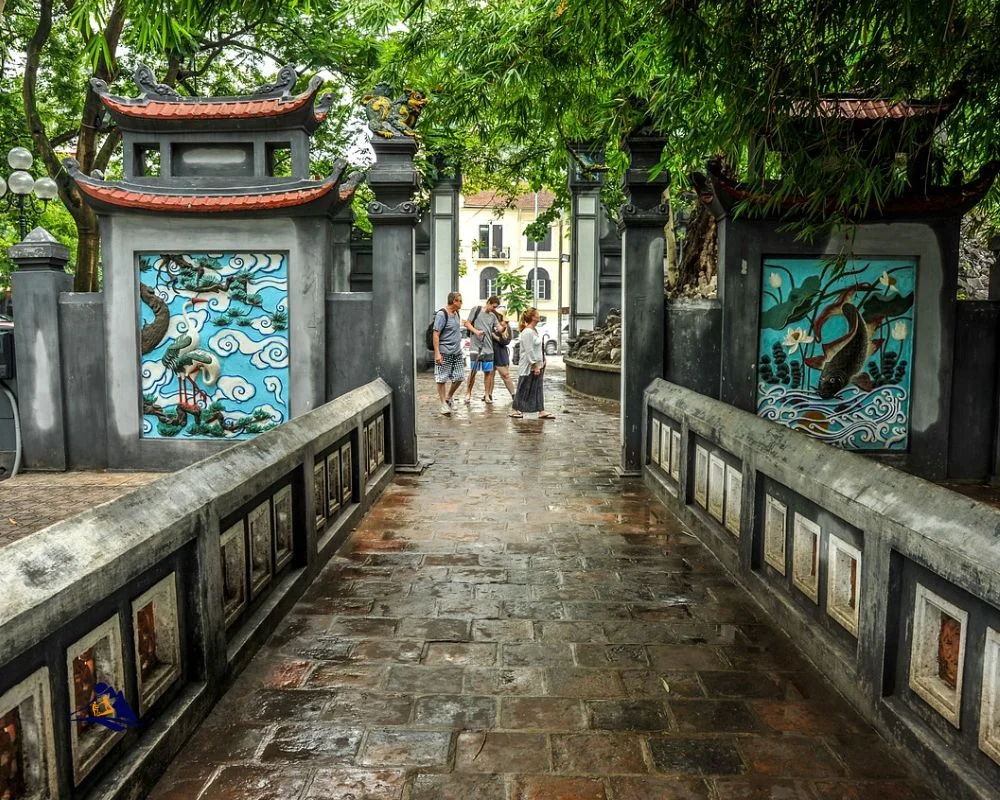 In addition to its culinary delights, Hanoi offers plenty of cultural experiences. Visit the Ho Chi Minh Mausoleum and pay your respects to Vietnam's beloved leader, or explore the Temple of Literature which dates back to 1070 and was Vietnam's first university. Take a stroll around Hoan Kiem Lake and see if you can spot the giant turtle rumored to reside there. As you soak in all that Hanoi has to offer, keep in mind that Sapa is just a short journey away where even more adventures await.
Travel to Sapa
You'll love traveling through the lush green mountains and picturesque villages to reach your final destination nestled high in the northern region of Vietnam. To get from Cambodia to Sapa, you can either take a flight or go on a road trip. If you choose the latter option, it's best to travel by bus or train for a more immersive experience.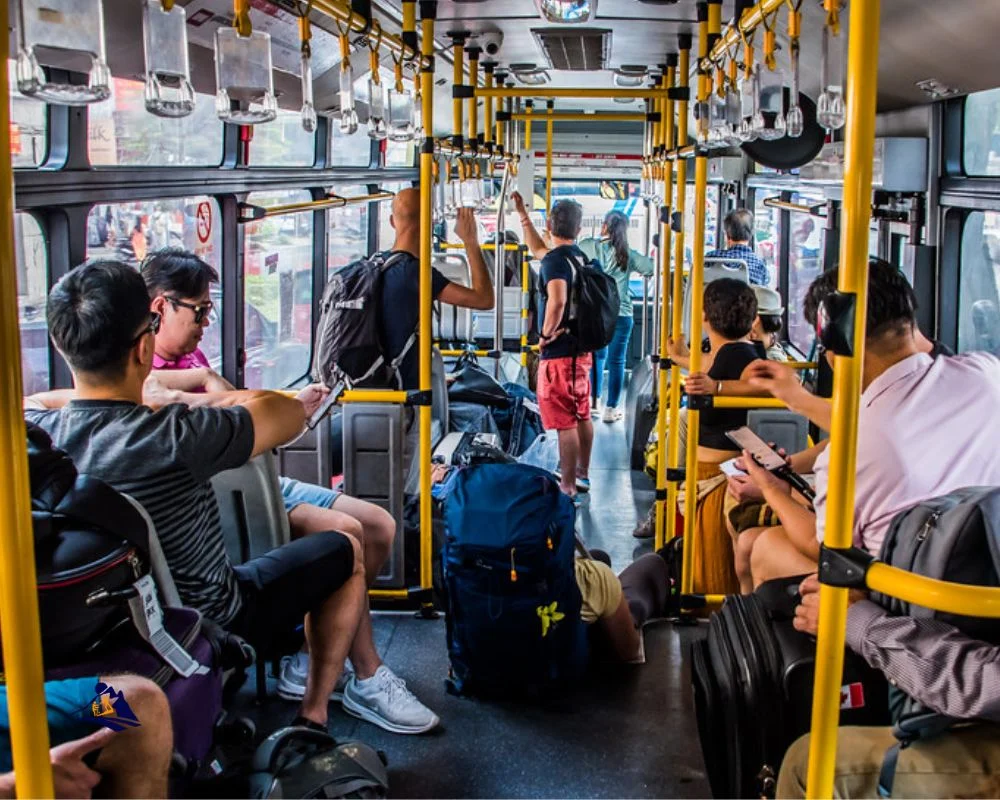 Travel tips: When traveling by bus or train, make sure to book your tickets in advance as they tend to sell out fast. Also, be prepared for long journeys that may take up to 15 hours depending on traffic and weather conditions. Lastly, bring warm clothing as Sapa is known for its cooler climate compared to other parts of Vietnam.
While on your journey to Sapa, don't forget to indulge in some local cuisine along the way. Try some freshly made pho or banh mi at roadside stalls and sip on some Vietnamese coffee while taking in the stunning mountain views outside your window. With these travel tips and culinary delights, you're bound to have an unforgettable journey towards this charming town in Vietnam's northern highlands where adventure awaits!
Enjoy Your Time in Sapa
Now that you've made it to Sapa, it's time to enjoy everything this beautiful destination has to offer. Take advantage of the stunning hiking trails and immerse yourself in nature. Whether you're a seasoned hiker or a beginner, there are plenty of options for all skill levels. From easy walks through rice paddies to challenging treks up steep mountains, Sapa has something for everyone.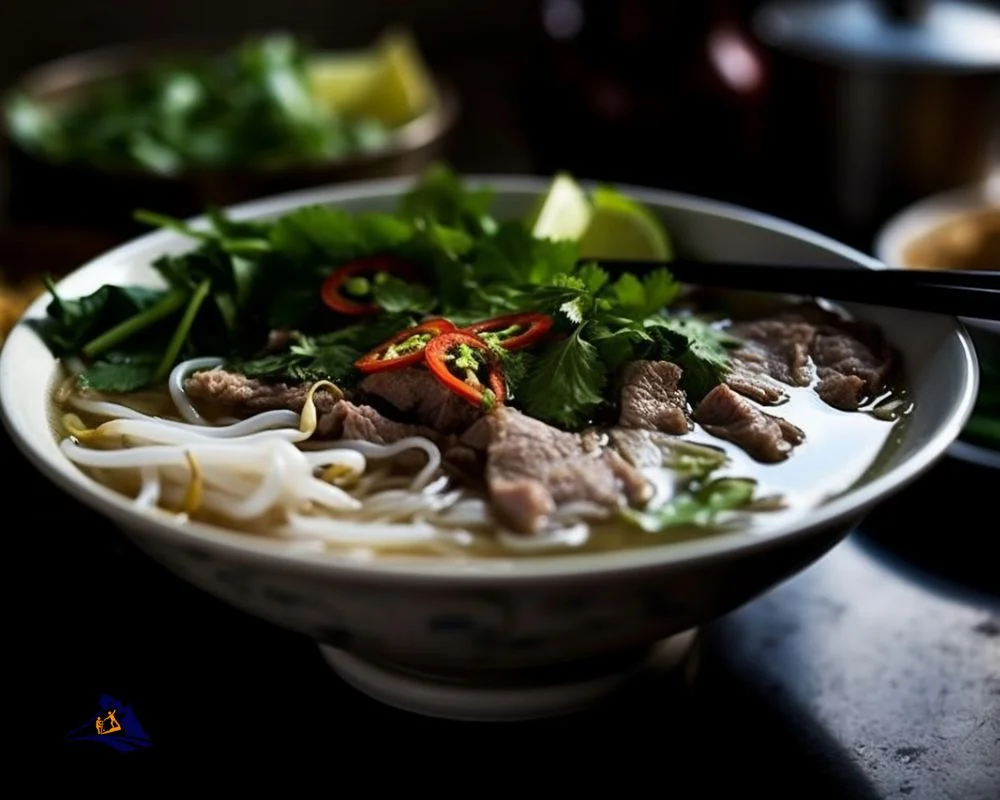 When you're not out exploring the great outdoors, be sure to indulge in some of the local cuisine. The region is known for its delicious food, including pho noodle soup and banh mi sandwiches. Don't be afraid to try new dishes – you might discover a new favorite! And if you want an authentic experience, head to one of the local markets where vendors sell fresh produce and traditional snacks.
As much as we hate to think about it, eventually it will be time for your return trip home. But don't worry – getting back from Sapa is just as easy as getting there!
Return Trip
Booking your return transportation from Sapa to Cambodia can be done through various travel agencies in the area or online. It is advisable to book in advance especially during peak season to secure your preferred mode of transportation and schedule. The journey back to Cambodia may take several hours depending on your chosen mode of transportation, but the scenic views along the way are definitely worth it.
Booking Your Return Transportation
Ready to head back home? Let's lock in your ride out of here! Before booking your return transportation, make sure to do a bit of research and compare prices. You don't want to overspend on a ticket that could have been cheaper elsewhere. Look into different providers and see which one offers the best deals for your desired travel dates.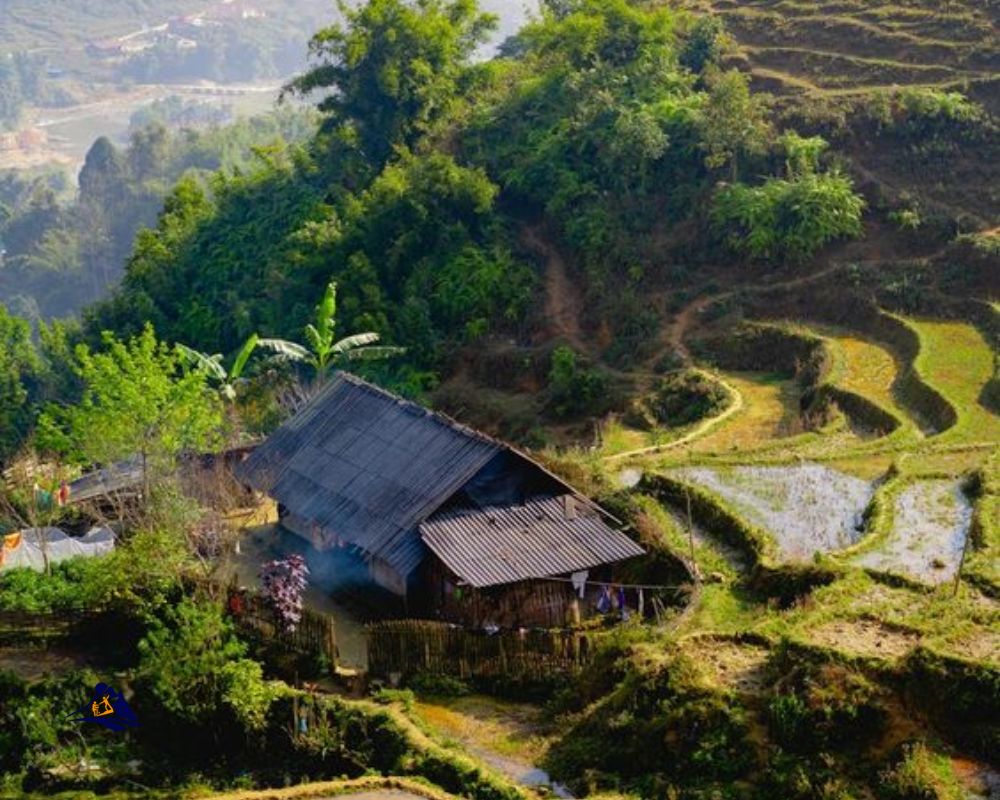 In addition to comparing prices, it's important to find reliable providers. Make sure to read reviews from other travelers who have used their services before. This will give you an idea of their reliability and customer service. Once you've found a provider with good reviews and fair prices, go ahead and book your ride back to Cambodia. Now that you've locked in your return trip, it's time to prepare for the journey back home!
Making the Journey Back to Cambodia
You didn't come all this way to just turn around and leave, did you? Time to say goodbye to the beauty of Vietnam and make your way back to reality in Cambodia. But before you can fully immerse yourself in Cambodian culture again, there are a few things you need to keep in mind when making the journey back.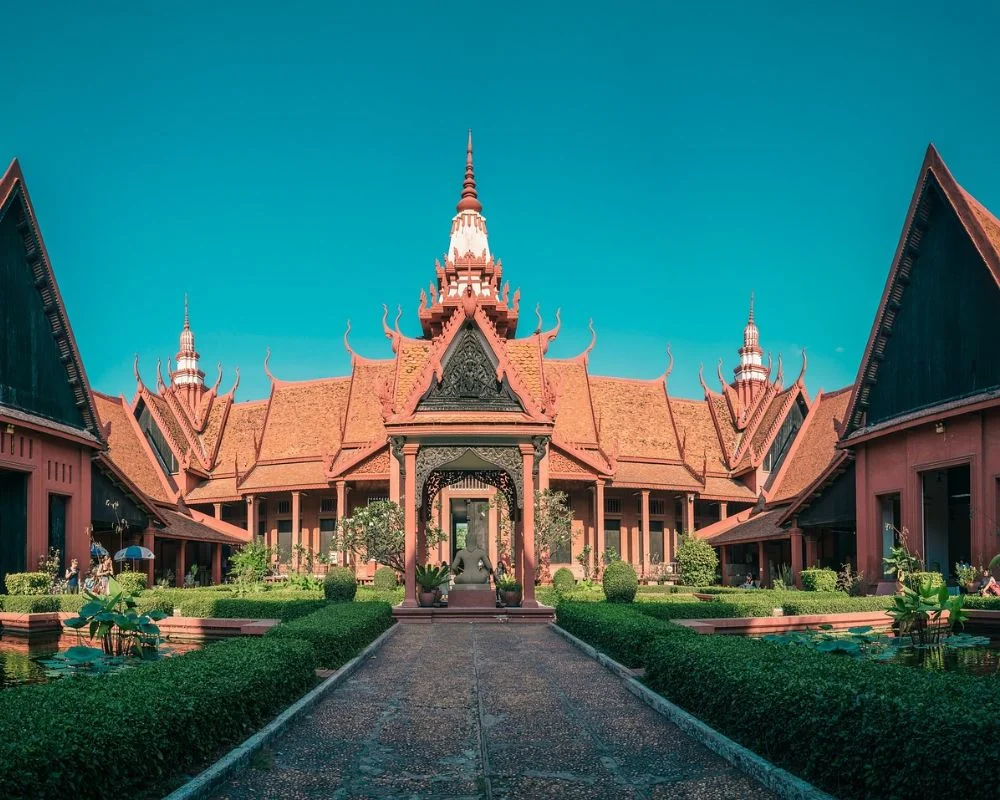 Firstly, if you plan on crossing the border by land, make sure you have all necessary documents with you such as your passport and visa requirements for both countries. It's also important to take safety precautions and consider getting travel insurance just in case any unexpected situations arise during your journey. Secondly, there are several modes of transportation available such as buses or private cars that can take you from Sapa to Cambodia. Make sure to do some research beforehand and book your transportation ahead of time so that you don't encounter any issues on the day of travel. Lastly, enjoy the ride! Take in the scenery one last time before returning home and reflect on all the amazing experiences that Vietnam has brought into your life.
How To Get To Sapa From Cambodia Frequently Asked Questions
What are some recommended hiking trails in Sapa?
If you're planning a hiking trip to Sapa, Vietnam, you won't be disappointed. The region is famous for its scenic views and stunning landscapes that will leave you feeling exhilarated. One of the best ways to experience Sapa's beauty is by taking one of the many available hiking trails. Among them are top viewpoints like Fansipan Peak and Ham Rong Mountain, which offer panoramic views of the surrounding valleys and hillsides. To make your trip even more enjoyable, there are also plenty of accommodation options in Sapa ranging from budget-friendly hostels to luxurious resorts that cater to all types of travelers. Whether you're looking for a challenging trek or a leisurely stroll through nature, Sapa has something for everyone who craves adventure and freedom in their travels.
Are there any cultural events or festivals that take place in Sapa?
Looking for an authentic cultural experience in Sapa? You're in luck! There are plenty of cultural events and local traditions to immerse yourself in. The Love Market is a must-see event that takes place every Saturday evening, where locals gather to sing, dance, and find love. Another popular festival is the Bac Ha Market on Sundays, which showcases traditional clothing, fabrics, and handicrafts. For those interested in music and dance performances, check out the Hmong Ethnic Minority Cultural Show at the Sa Pa Center or the Red Dao Women's Dance Performance at Ta Phin Village. No matter what your interests are, there's something for everyone to discover and enjoy while experiencing Sapa's rich cultural heritage.
What are some authentic local foods to try in Sapa?
Indulging in traditional dishes and local specialties is a must-do when exploring Sapa. The aroma of steaming hot pho, a Vietnamese noodle soup, will instantly transport you to the bustling streets of Hanoi. For a more adventurous palate, try thang co, a stew made with horse meat and organs that has been a staple dish for the Hmong people for centuries. If you're feeling daring, sample some black pudding – it's not for the faint-hearted! And don't forget to taste the vibrant flavors of banh mi, a crusty French baguette filled with pate and pickled vegetables. With each bite, savour the authenticity of Sapa's local cuisine – it's an adventure in itself!
Is it possible to rent a motorbike or bicycle in Sapa?
Want to explore the stunning landscape of Sapa on your own? Good news, you can rent a motorbike or bicycle during your stay! There are several rental options available in town, making it easy for you to hit the road and discover all that Sapa has to offer. If you're looking for a bit more speed and adventure, renting a motorbike is definitely the way to go. You can find a range of different bikes available to suit your skill level and comfort, from automatic scooters to manual dirt bikes. Alternatively, if you prefer a slower pace and want to take in the scenery at your leisure, renting a bicycle is a great option too. Many rental shops offer guided tours as well if you're not quite ready to venture out on your own just yet. So whether you choose two wheels or two feet, there's no better way to experience the freedom of Sapa than with one of these rental options!
Are there any nearby attractions or day trips from Sapa that are worth visiting?
Looking to explore the natural wonders around Sapa? You'll be thrilled to know that there are plenty of nearby attractions and day trips worth visiting. For those seeking adventure, mountain biking through the lush forests and scenic landscapes is a must-try experience. You can also take a refreshing dip in one of the many waterfalls scattered throughout the area or go on a waterfall exploration tour for an unforgettable time. These activities offer you an excellent opportunity to escape from the bustle of everyday life and reconnect with nature, giving you a sense of freedom like never before.
Conclusion
Congratulations! You have successfully made it to Sapa from Cambodia. As you reflect on your journey, you may be reminded of a famous quote by Robert Louis Stevenson: "To travel hopefully is a better thing than to arrive." This metaphor highlights the idea that the journey itself can be just as rewarding as reaching your destination.
Perhaps, during your trip, there were moments of uncertainty or frustration – long layovers or language barriers – but these challenges helped shape your experience and make it unique. And now that you've arrived in Sapa, take a deep breath and enjoy the stunning scenery, delicious food, and rich culture. Cherish every moment of this adventure because soon enough it will come to an end.
As you prepare for your return trip home, remember that traveling is not just about checking off destinations on a bucket list. It's about learning new things, meeting new people, and creating memories that last a lifetime. So keep exploring with an open mind and heart because who knows where your next journey will take you. Safe travels!