Let Us Show You Our
Beautiful Place
Amazing People
Unique Traditional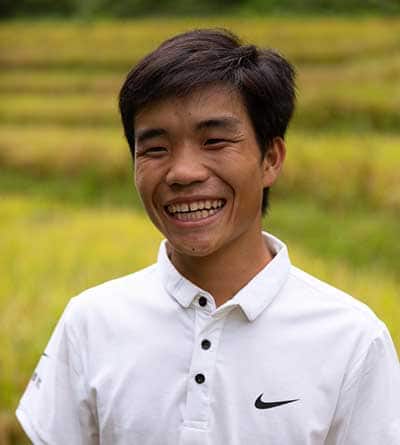 Hey, I'm Sinh!
I am a local Expert
Hi, my name is Xeeb (Sinh) from the Black Hmong ethnic minority group in Sapa. I am an experienced local mountain guide in the Sapa and love to introduce people from all over the world to my beautiful home. I am passionate about nature especially mountain trekking and hiking on the big rice terraces in my home village. I love to tailor each tour to my guests so they can experience my local culture during a unique and memorable trip. I want to show people the real Sapa, in order to protect the heritage and culture of the region. I hope you'll consider an authentic yet ethical, ecological experience in North Vietnam.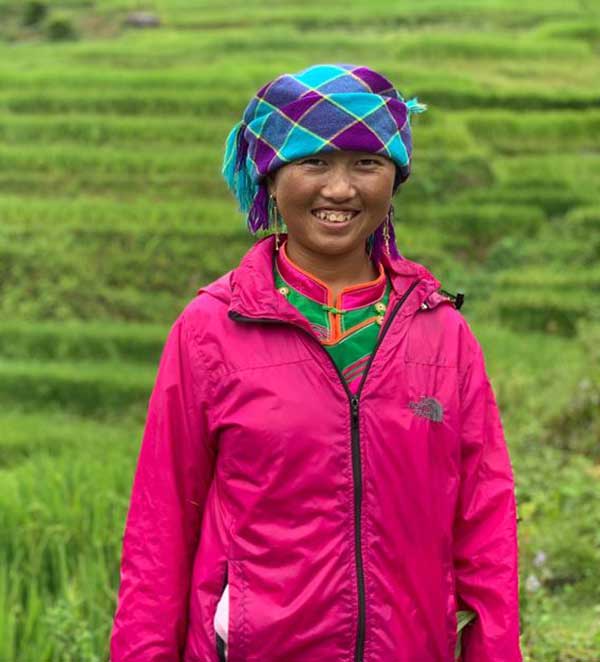 Hey, I'm Chu!
I am a local Expert
My name is Tzu (Tswb). I'm a Black Hmong girl born and raised in the village of Ta Van. I have 5 years experience as an English-speaking tour guide in Sapa and love to show my customers the world I grew up in. I love to get to know my guests cultures and experience different world perspectives. I love showing guests the village I grew up in, and experiencing the other different villages around Sapa.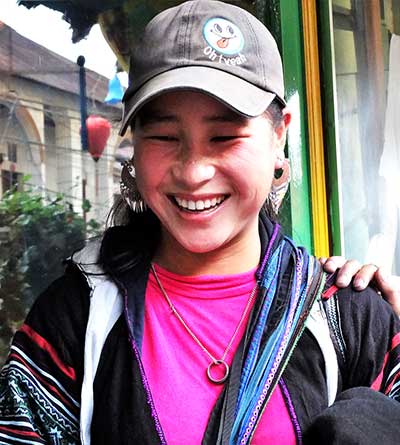 Hey, I'm Bau!
I am a local Expert
My name is Bau. I was born in Lao Chai village, Sapa. I love to talk with people.
My family has a traditional farm up in the mountains, where they grow rice and hold animals such as buffalo, pigs, and chickens.
For more than seven years I work as a tour guide in Sapa and show people the town I grew up in.
I usually led guests trekking through the mountains, rice fields, and stays overnight in a local family's homestay.
See you soon.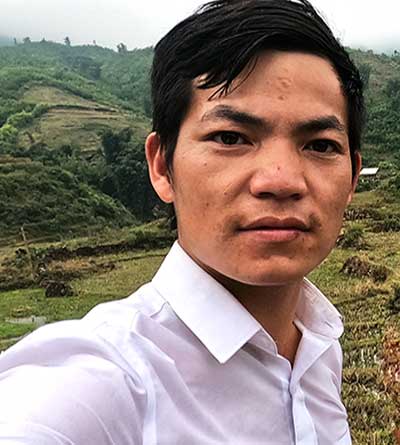 Hey, I'm Pao!
I am a local Expert
Hello, everyone. My name is Pao, I'm a black Hmong in Sapa. I was born and raised in Ban Ho village of Sapa town.
My hobby is playing the flute, hanging out with friends, and I enjoy traveling the most.
My dream is to travel around the world, and it was that dream that inspired me to learn English.
Now I have become a local tour guide, and that has changed the life and mind of a fellow countryman like me.
I enjoy my job because it helps me meet and get to know people from different countries.
I like tour guides because I want to show my Hmong's cultural tradition to tourists, which can improve myself and improve my English.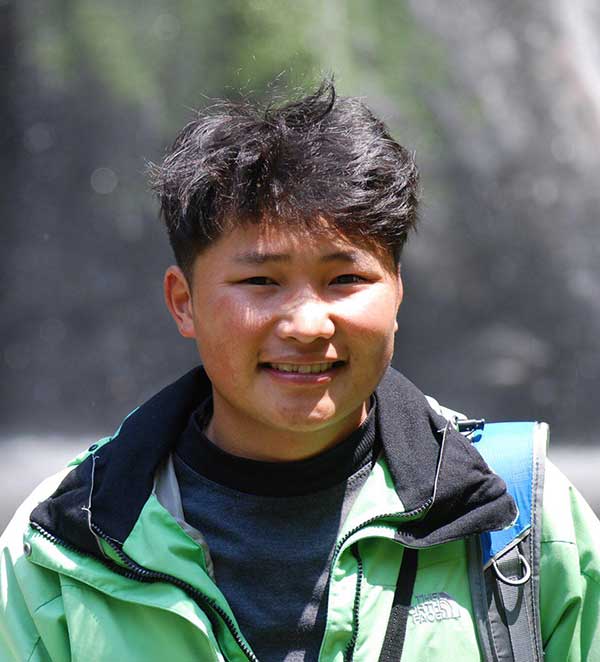 Hey, I'm Hu!
I am a local Expert
My name is Hu (Hwm), you can pronounce my name like 'who'.
I am from a true Black H' mong tour guide in Sapa town, and I live in Cat Cat village, where close to the town. I'm an experienced trekking guide, and I like to include and show all the details about cultural, traditional to the tourists in the world. I am the most crucial answer to your personal.
Go with me; you will have a lot of experience with the local community service from the real daily life of farmers and so much more.
I am more than happy to see you.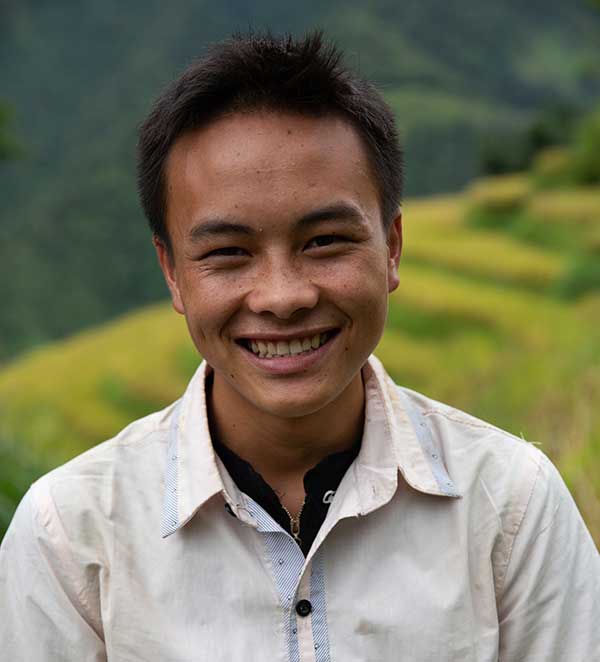 Hey, I'm Xee!
I am a local Expert
Hello, my name is Xee (Sinh). I am from the Hmong ethnic minority in Sapa, I have two-year experienced speak English as a guided trek climbing to the top of Fansipan Mountain (The Roof of Indochina), and trekking to the villages around Sapa is easy for me. To Be a guide, it was my dreamed when I was children, that's why I am pursuing this job to be better and better. I am glad to guide you to our beautiful villages and Fansipan Mountain. During hiking with me, I will explain to you all about the corn and rice fields planted and teach you about our culture, custom, and tradition as the Hmong Unique Marry and much more. See you soon!