Are you ready for an adventure of a lifetime? Look no further than the Ha Giang Loop from Sapa. This epic motorbike trip takes you through the remote countryside of northern Vietnam, where you'll discover some of the most breathtaking scenery in Southeast Asia.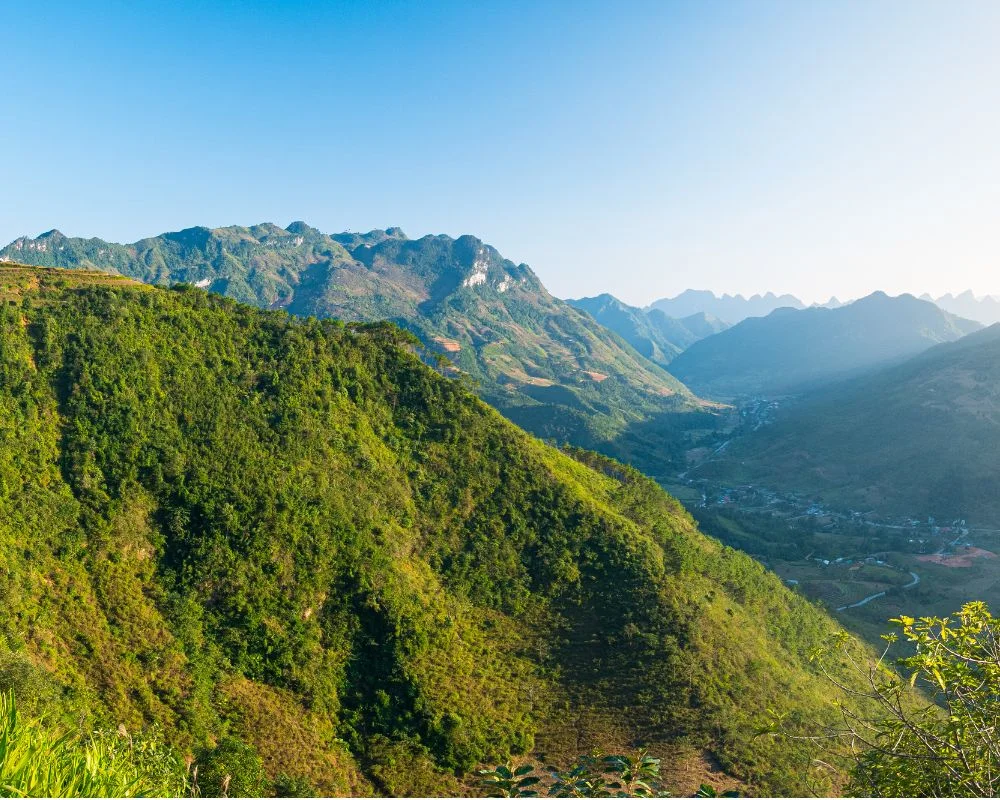 The Ha Giang Loop is the perfect adventure for anyone seeking an off-the-beaten-path experience. You'll ride through winding mountain passes, encounter fascinating ethnic communities, and witness some of the most spectacular landscapes you'll ever see.
Key Takeaways:
Embark on an off-the-beaten-path adventure in the remote countryside of northern Vietnam
Ride a motorbike through stunning scenery and encounter fascinating ethnic communities
Experience the thrill and freedom of exploring Vietnam on two wheels
Exploring Ha Giang: An Off-the-Beaten-Path Adventure
Are you craving an adventure that takes you off the beaten path? Look no further than Ha Giang, a remote corner of northern Vietnam that promises rugged landscapes, ethnic communities, and a sense of adventure like no other. Embark on a journey to a land of winding mountain passes, emerald valleys, and friendly local cultures that will leave you yearning for more.
As an off-the-beaten-path destination, Ha Giang offers a unique experience that caters to adventurers seeking something beyond the usual tourist spots. With its breathtaking natural beauty and cultural attractions, Ha Giang provides a rare glimpse into rural Vietnam that is both authentic and rewarding.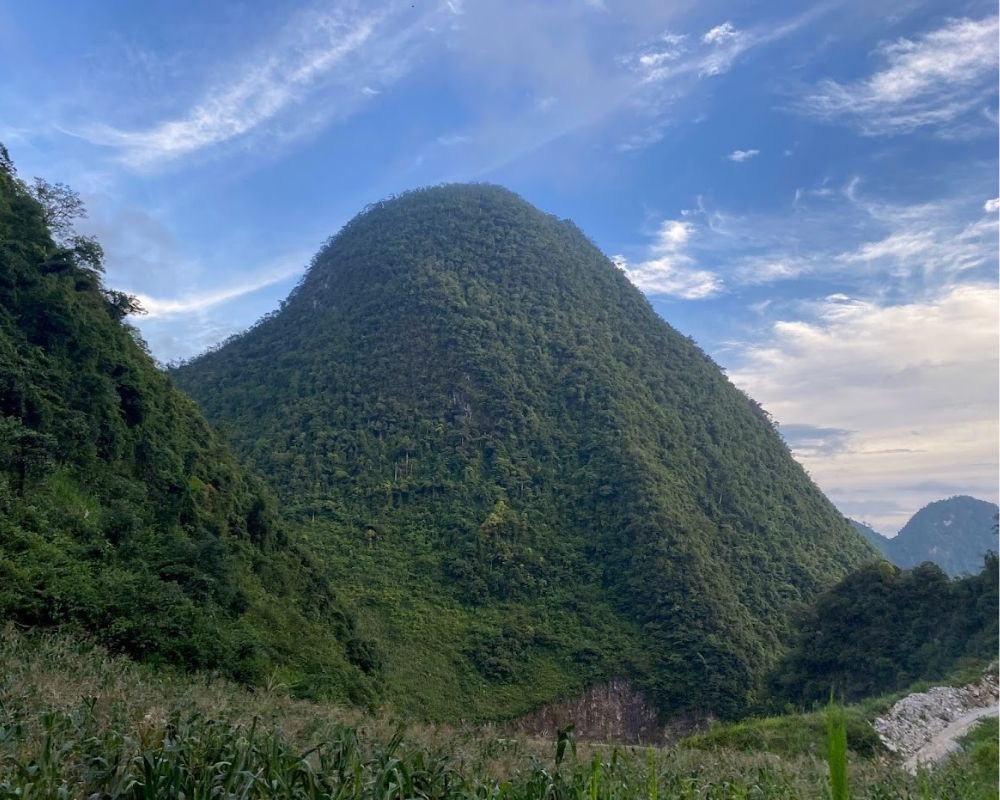 On your journey through Ha Giang, you will encounter some of the most stunning scenery Vietnam has to offer. From the majestic limestone karsts of Dong Van to the picturesque rice terraces of Hoang Su Phi, there is no shortage of natural wonders to behold. And with the help of knowledgeable local guides, you can experience the local cultures and traditions that make Ha Giang so special.
Whether you choose to explore Ha Giang on a motorbike tour, take a relaxing homestay with a local family, or venture out on a hiking excursion, you will find yourself immersed in a world of adventure and discovery. So why wait? It's time to pack your bags and head out to Ha Giang to see what all the fuss is about.
Motorbike Tour from Sapa to Ha Giang: A Scenic Route
If you're looking for an adventure-packed way to travel from Sapa to Ha Giang, a motorbike tour is your best bet. This scenic route is a popular choice for thrill-seekers and nature enthusiasts alike, offering breathtaking views of Vietnam's northern countryside. As you embark on this journey, you'll encounter winding mountain passes, rolling rice terraces, and jaw-dropping limestone karsts along the way.
One of the highlights of the motorbike tour is the chance to ride along the Ma Pi Leng Pass, which is often referred to as the "King of Passes" due to its incredible scenery and challenging twists and turns. As you navigate this hair-raising route, you'll be rewarded with panoramic views of the Nho Que River and the surrounding mountains.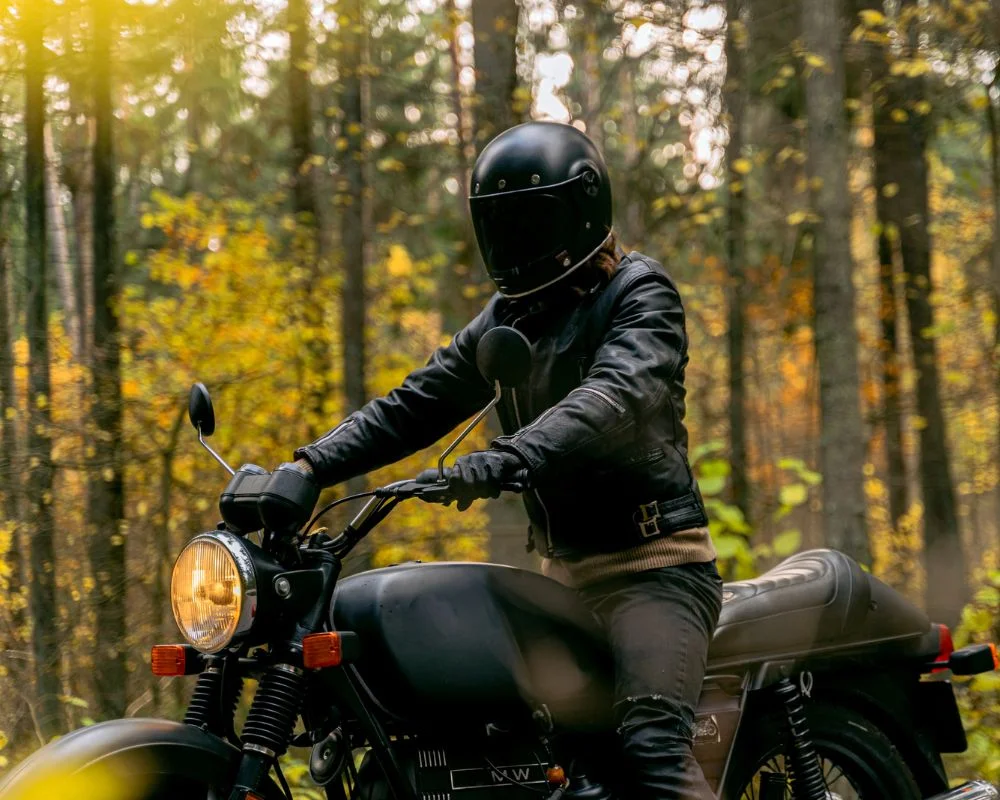 | Attractions to visit on the way: | Distance from Sapa: |
| --- | --- |
| The Silver Waterfall | 12 km |
| Heaven's Gate Pass | 24 km |
| Bac Sum Slope | 38 km |
| Quan Ba Heaven Gate | 50 km |
| Ma Pi Leng Pass | 85 km |
| Dong Van Karst Plateau Geopark | 149 km |
The entire journey takes around three to four days, depending on your pace and how much time you want to spend at each attraction. It's recommended to make stops along the way to take in the scenic beauty and get a taste of local life. You'll find no shortage of charming villages and towns to explore, each with its unique cultural and historical significance.
While the motorbike tour can be a bit challenging, it's also incredibly rewarding. You'll have the chance to immerse yourself in the natural wonders of Ha Giang and experience Vietnam in a way that you'll never forget.
Immersing in the Cultural Delights of Ha Giang
Ha Giang is home to a rich tapestry of ethnic communities, each with their unique traditions, customs, and way of life. To truly experience the essence of this region, you must immerse yourself in the local culture.
One of the best ways to do this is by staying with a local family in a homestay. You will have the opportunity to learn about their daily lives, join in their traditional activities, and taste the authentic local cuisine. The homestay hosts are warm and welcoming, eager to share their culture and exchange stories with visitors.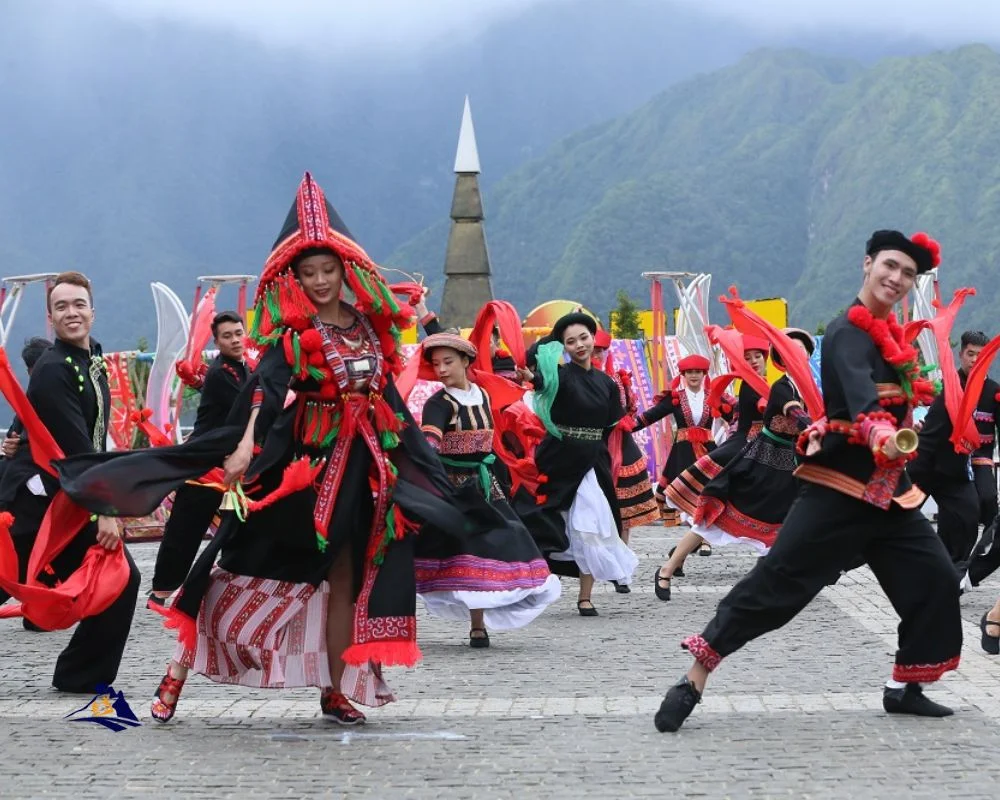 Another way to explore the cultural wonders of Ha Giang is by attending a local festival. These festivals are colorful and vibrant, with traditional dances, music, and costumes on display. The locals are extremely proud of their heritage, and these festivals offer a window into their rich cultural history. Some of the most popular festivals include the Khau Vai Love Market, the Khen Festival, and the Thanh Thuy Border Gate Opening Festival.
If you prefer to explore on your own, consider visiting one of the local markets. The Dong Van Market is a prime example of the bustling and vibrant markets in the region. You will be able to witness the daily life of the locals, shop for unique souvenirs, and sample local street food.
Traditional Customs and Practices
Ha Giang is home to a wide variety of ethnic groups, each with their unique customs and practices. You may encounter the Hmong, Tay, Hoa, or Dao ethnic groups during your travels in Ha Giang. Take the time to learn about their beliefs, values, and traditional practices.
One of the most fascinating aspects of local life is the traditional dress. Each ethnic group has its distinct clothing style, with colorful and intricate designs. You can often tell which group someone belongs to by their attire.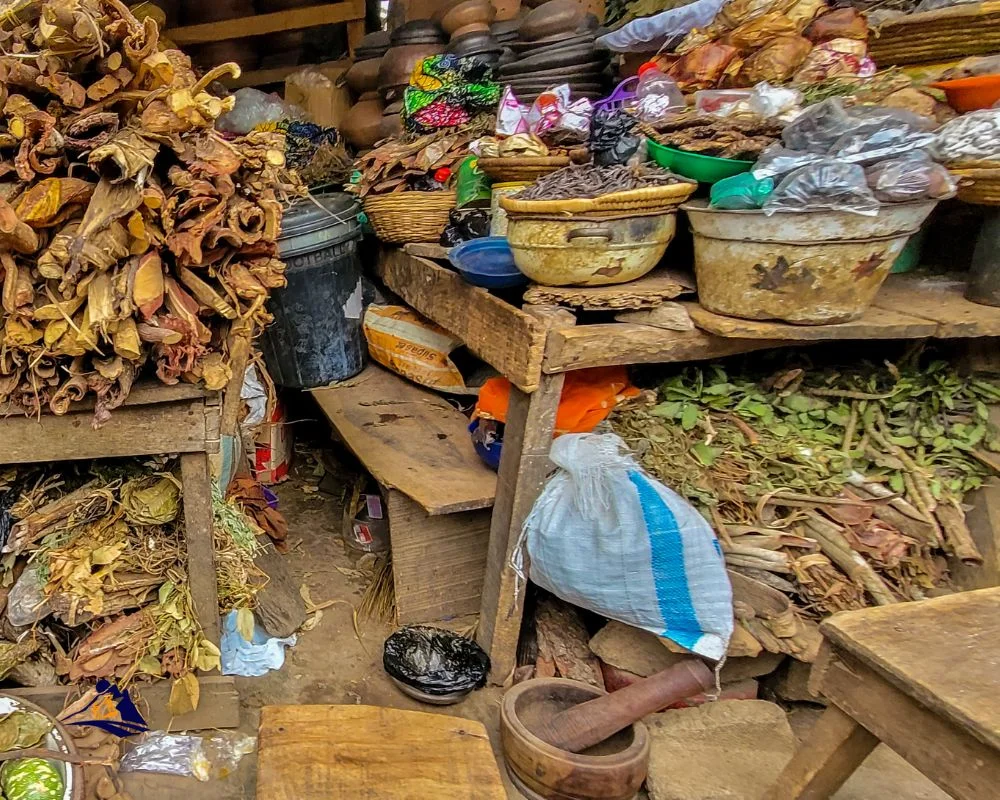 Another interesting practice is the use of herbal medicine. The locals have a vast knowledge of medicinal plants found in the region and have been using them for centuries to cure ailments. You may also come across traditional rituals, such as fortune-telling or spiritual ceremonies. These are an intrinsic part of local life and offer a unique insight into the local culture.
Overall, the cultural delights of Ha Giang are a must-see for any traveler seeking a truly authentic experience. With so much to explore and learn, you will leave with a newfound appreciation for the diversity and richness of Vietnam's northern communities.
Vietnam Motorbike Tour: An Adventure Travel Experience
Embarking on a motorbike tour through Ha Giang is one of the most thrilling and adventurous ways to explore Vietnam's northern countryside. You'll have the opportunity to ride through winding mountain passes, encounter breathtaking landscapes, and immerse yourself in the local way of life.
The Ha Giang Loop offers a variety of routes, each with its unique appeal. From the rugged terrain of the Ma Pi Leng Pass to the serene beauty of the Quan Ba Twin Mountain, there's something for every adventurous traveler.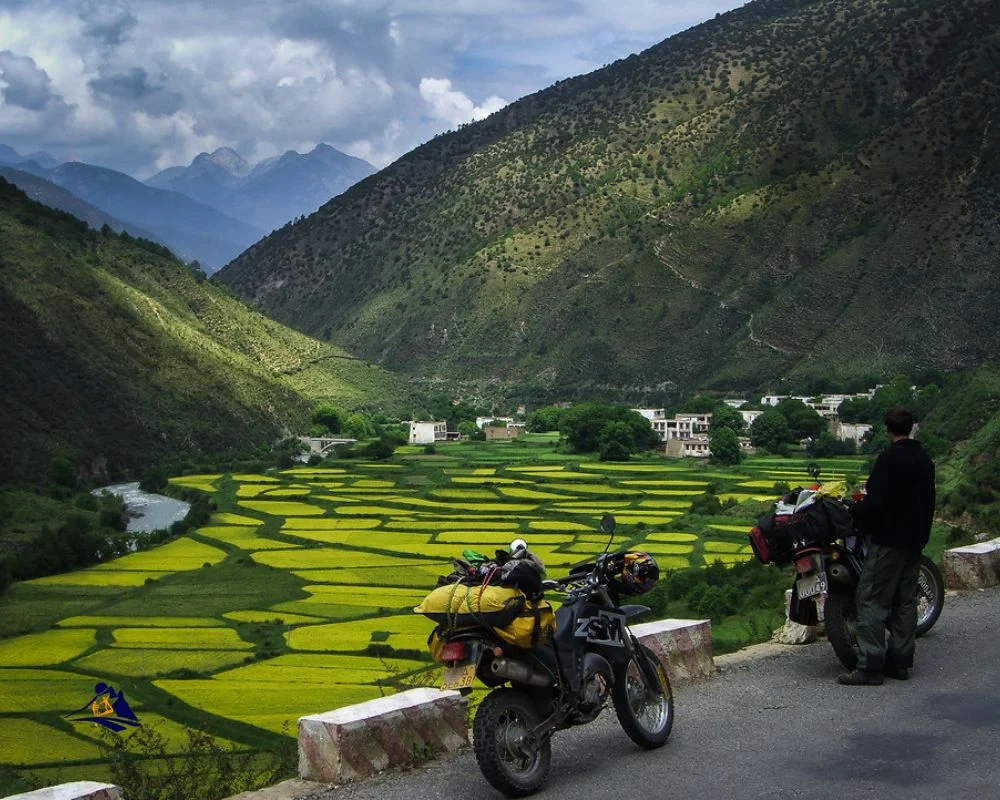 The sense of freedom that comes with riding a motorbike through the stunning landscapes of Ha Giang is truly unmatched. You'll have the flexibility to stop and take in the views whenever you please and explore the hidden gems that make this region so special.
Whether you're an experienced rider or a novice, there are options for every skill level. You can choose to ride on your own or join a guided tour with a local expert who will ensure your safety and provide valuable insights into the local culture.
Overall, a motorbike tour through Ha Giang is the ultimate adventure travel experience. It will leave you with unforgettable memories and a deep appreciation for the natural beauty and cultural richness of Vietnam's northern region.
Natural Wonders of Ha Giang: Spectacular Landscapes
Ha Giang is home to some of the most spectacular landscapes in Vietnam, boasting majestic mountains, winding rivers, and vast rice paddies. The natural wonders of Ha Giang are a must-see for those seeking an adventure off the beaten path.
Limestone Karsts
The iconic limestone karsts are a signature feature of Ha Giang's landscape. These towering formations offer breathtaking views and are a favorite spot for photography enthusiasts. Be sure to take a hike to the peak of some of the karsts as the reward is worth the effort.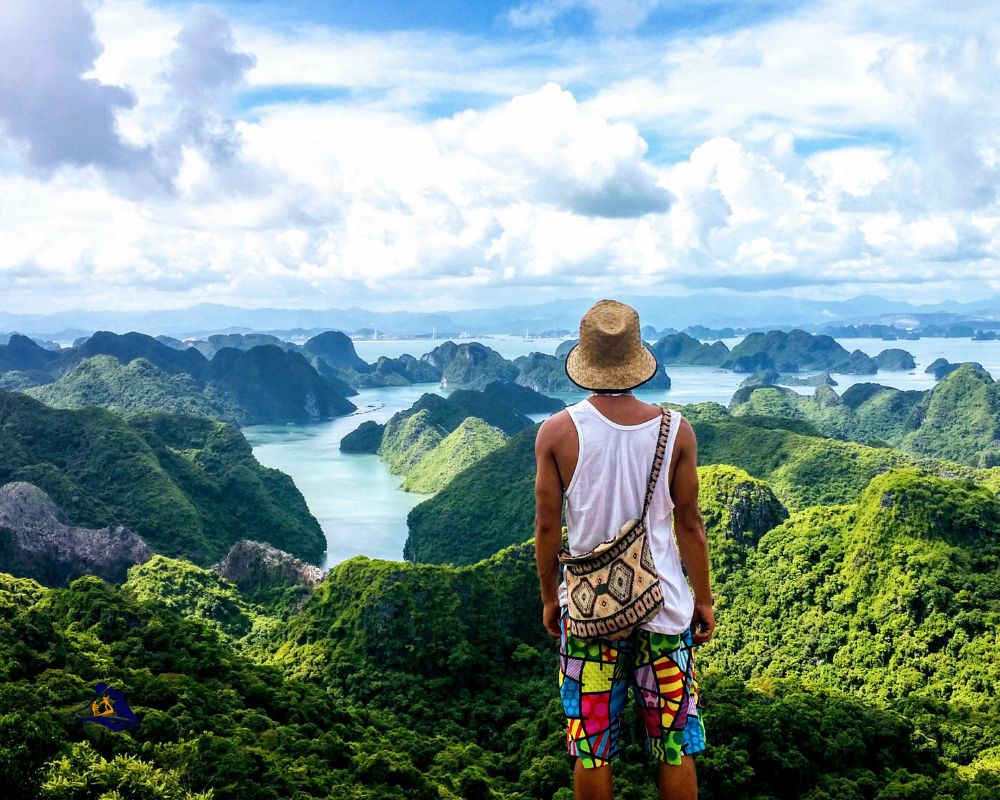 Winding Mountain Passes
The winding mountain passes of Ha Giang are a motorbike rider's dream come true. The thrilling experience of navigating through the rugged terrain, with the stunning landscape as a backdrop, is something to remember forever. Be prepared for sharp turns and steep drops as the passes are not for the faint of heart.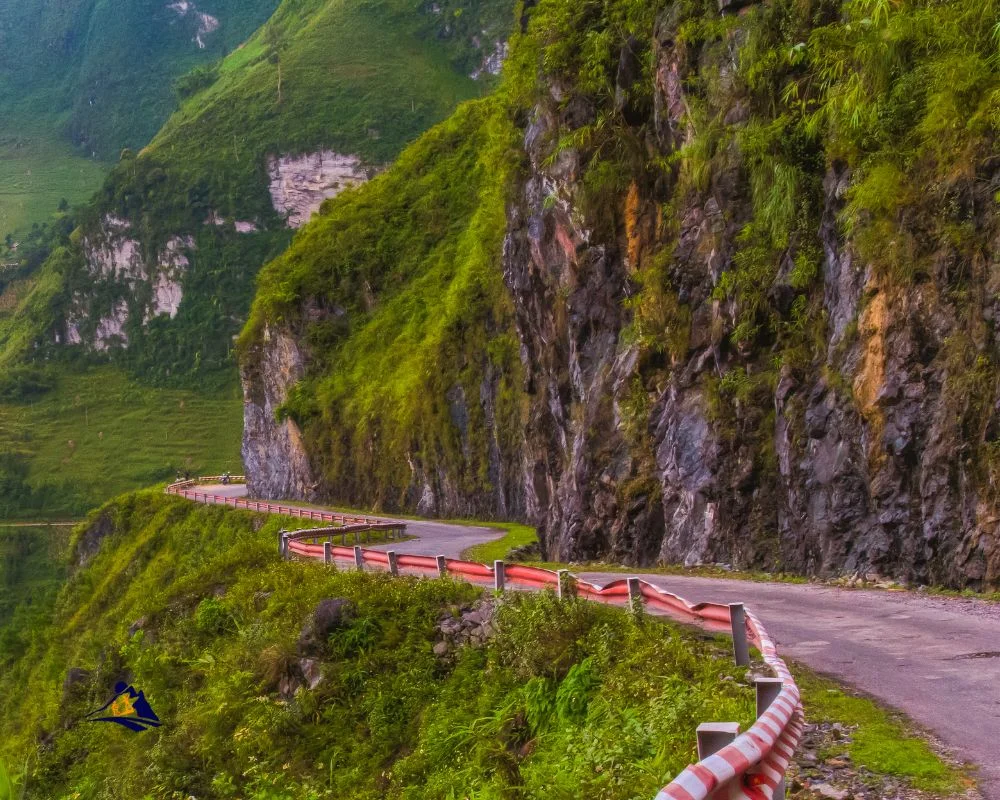 Majestic Valleys
The valleys of Ha Giang are a sight to behold, with lush greenery and peaceful villages nestled among the hills. Take a stroll through the valley and soak in the serene atmosphere or participate in a homestay to get a taste of the local way of life.
Overall, the natural wonders of Ha Giang offer a glimpse into the unspoiled beauty of northern Vietnam. A visit to this region is truly a once-in-a-lifetime experience that should not be missed.
Planning Your Ha Giang Adventure: Tips and Recommendations
Embarking on a Ha Giang adventure is an exciting experience, but it's important to plan to ensure a smooth and safe journey. Here are some tips and recommendations to help you plan your Ha Giang Loop from Sapa:
Best Time to Visit
The best time to visit Ha Giang is from September to November when the rice terraces turn golden and the weather is cool and dry. Avoid visiting in summer (June to August) when it can be uncomfortably hot and humid, or during the winter months (December to February) when the roads may be icy and dangerous.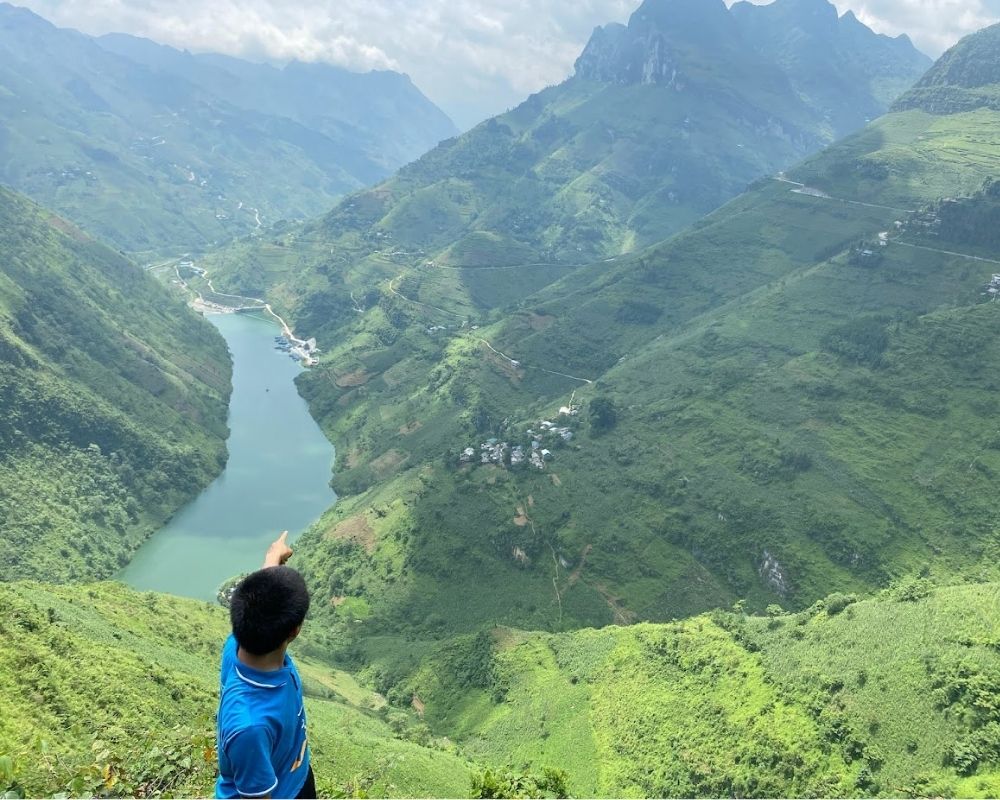 Required Permits
To visit Ha Giang, you'll need to obtain a permit from the Ha Giang Department of Culture, Sports, and Tourism. You can either apply for the permit in person at their office in Ha Giang City or arrange for a tour company to handle the paperwork for you.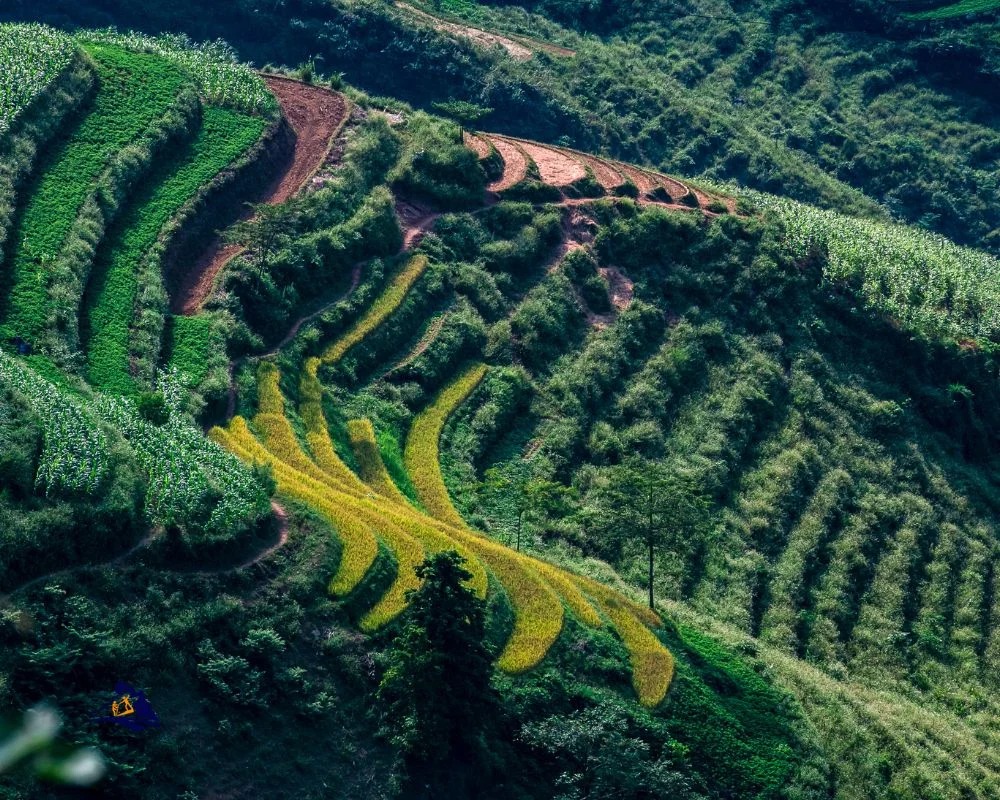 Transportation
The most popular way to explore Ha Giang is on a motorbike tour. You can rent a motorbike in Sapa or Ha Giang and ride through the stunning scenery at your own pace. Alternatively, you can book a tour with a local agency, which can provide guides, support vehicles, and accommodations along the way. If you're not comfortable riding a motorbike, you can also hire a car or take a bus.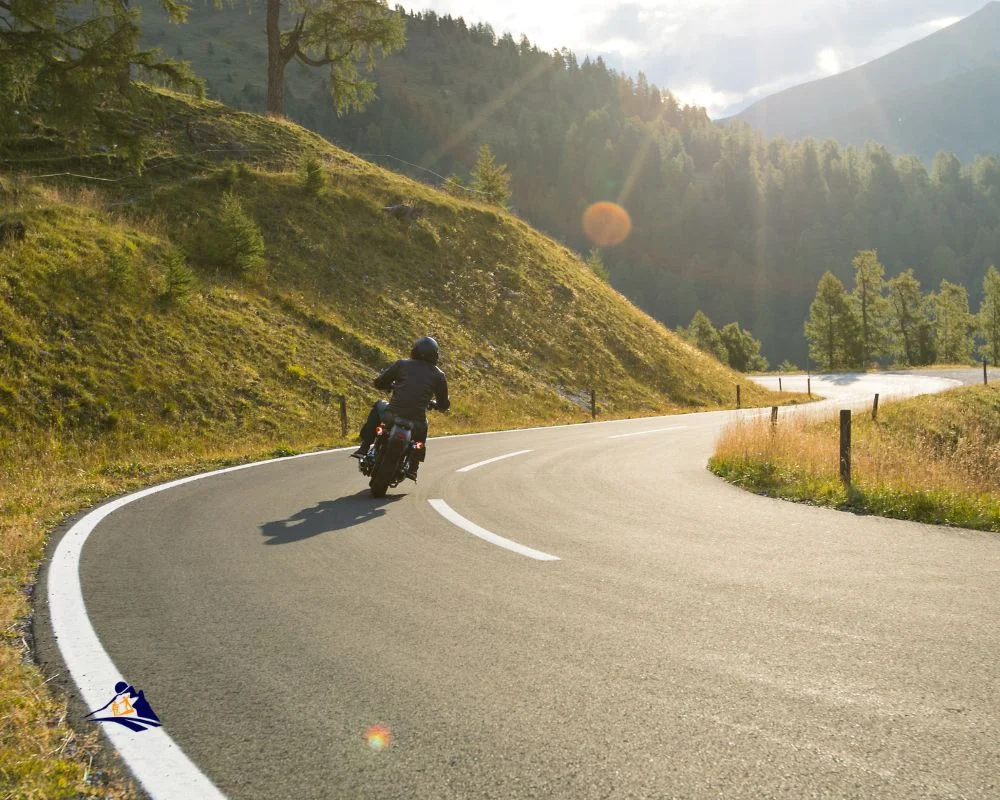 Suggested Itineraries
The Ha Giang Loop can be completed in 3-4 days, but it's recommended to take at least 5-6 days to fully explore the region. Here are some suggested itineraries:
3 days: Sapa – Lao Cai – Bac Ha – Ha Giang – Dong Van – Meo Vac – Ha Giang – Sapa
5 days: Sapa – Lao Cai – Bac Ha – Ha Giang – Dong Van – Meo Vac – Bao Lac – Cao Bang – Ban Gioc Waterfall – Cao Bang – Ha Giang – Sapa
7 days: Sapa – Lao Cai – Bac Ha – Ha Giang – Dong Van – Meo Vac – Bao Lac – Cao Bang – Ban Gioc Waterfall – Ba Be Lake – Hanoi
These itineraries can be adjusted depending on your interests and time availability.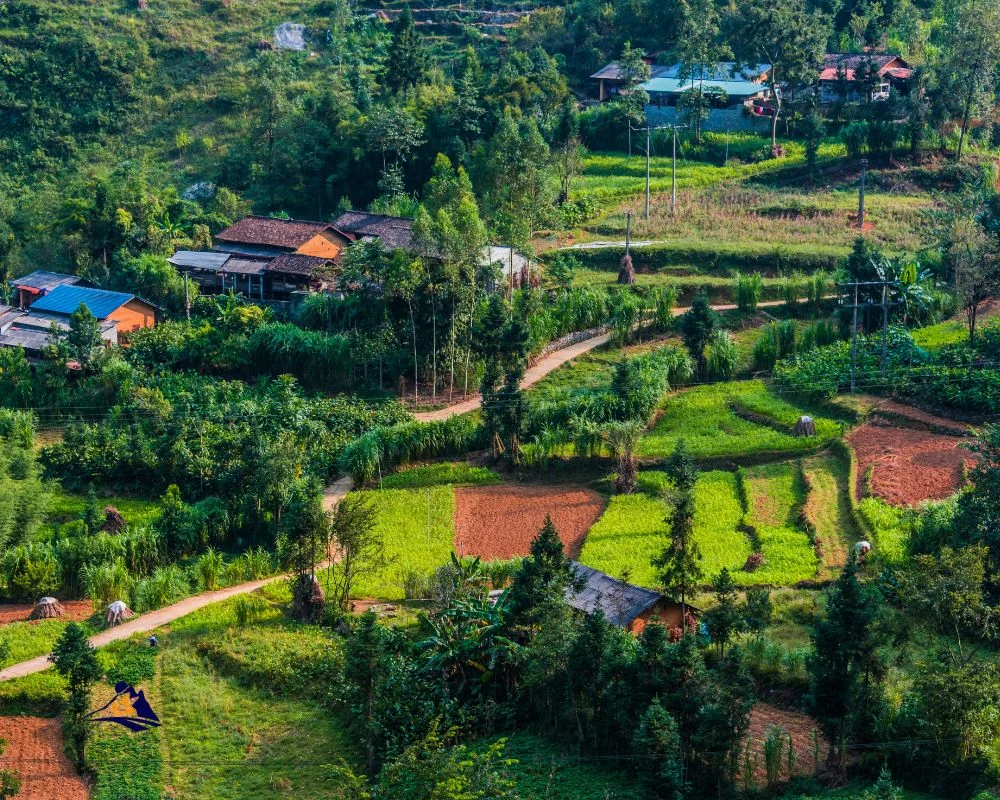 Accommodation and Dining in Ha Giang: Where to Stay and Eat
When it comes to accommodation and dining in Ha Giang, there are plenty of options that cater to all budgets and tastes. From cozy guesthouses to luxurious hotels, you'll find a range of choices that suit your preferences.
If you're looking for an immersive experience, consider staying in a homestay run by local families. These accommodations offer a unique opportunity to live with the locals, learn about their culture, and indulge in traditional cuisine. Many guesthouses and hotels also serve delicious local dishes alongside Western-style food.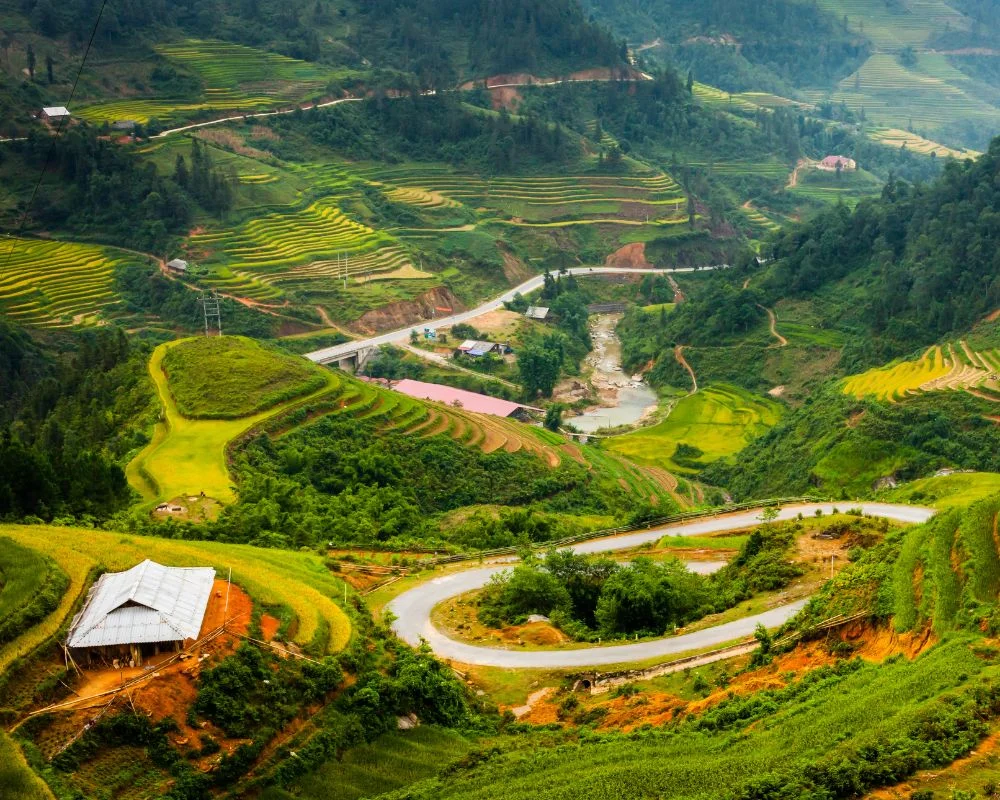 | Accommodation Type | Recommended Options |
| --- | --- |
| Budget-Friendly Guesthouses | Ban Gioc Waterfall Guesthouse, Dong Van Homestay, Mr. Tho's Homestay |
| Luxury Hotels | Truong Xuan Resort, Ariya Hotel, Alcove Library Hotel |
| Homestays | Ha Giang Homestay, Hoang Su Phi Homestay, Ban Phung Homestay |
As for dining, the local markets and street food stalls offer a range of delicious and affordable options. You'll find traditional dishes like banh cuon (rice noodle rolls), thang co (horse meat soup), and xoi ngu sac (five-colored sticky rice) that are worth trying. For those who prefer familiar flavors, there are also plenty of restaurants that serve international cuisine and fast food.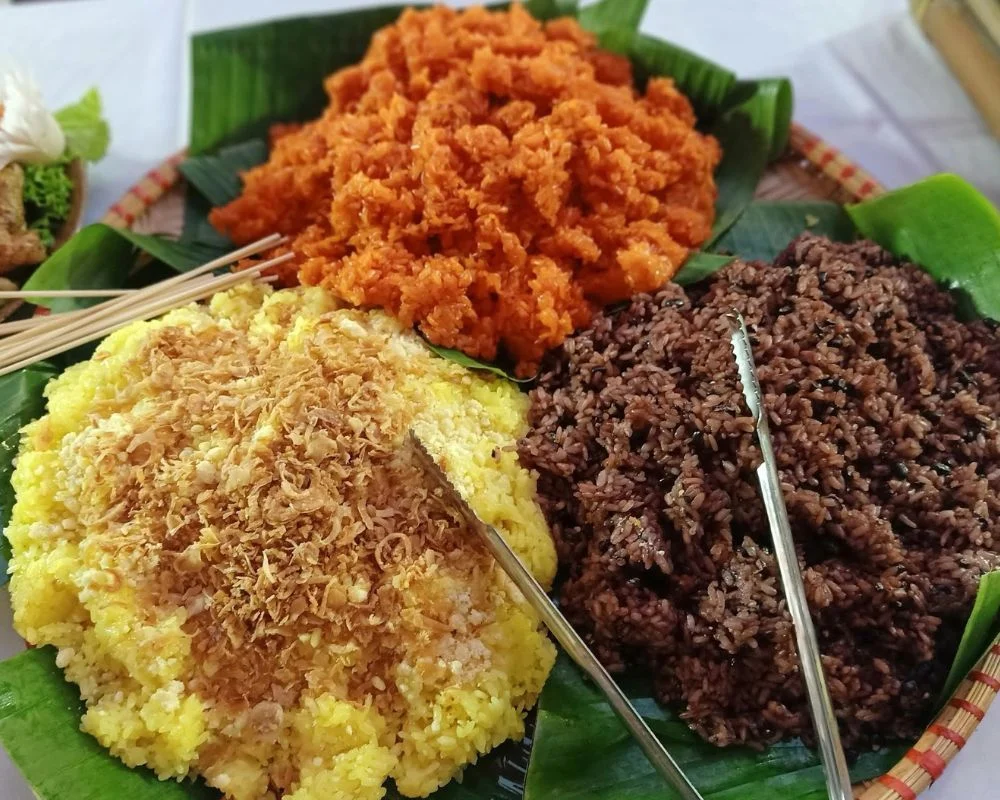 Here are some recommended restaurants and food stalls to check out:
Co Lam Cable Car Station Restaurant
Bun Cha Huong Giang
Com Lam Kieu Thi
Quan Anh Chicken Hot Pot
Ha Bong BBQ
Whether you're on a budget or looking for a luxurious experience, Ha Giang has something to offer for every traveler. Make sure to indulge in the local cuisine and take in the unique atmosphere of this amazing destination.
Safety and Health Considerations for Ha Giang Adventure
When embarking on your Ha Giang adventure, it's important to prioritize safety and maintain good health while exploring the stunning landscapes. Here are some essential tips to help you stay safe and healthy:
1. Riding a Motorbike
If you're planning to ride a motorbike on the Ha Giang Loop, it's crucial to have prior experience and a valid driver's license. Always wear a helmet, and protective clothing, and follow traffic laws. Be extra cautious on steep and winding roads and during adverse weather conditions, such as rain or fog.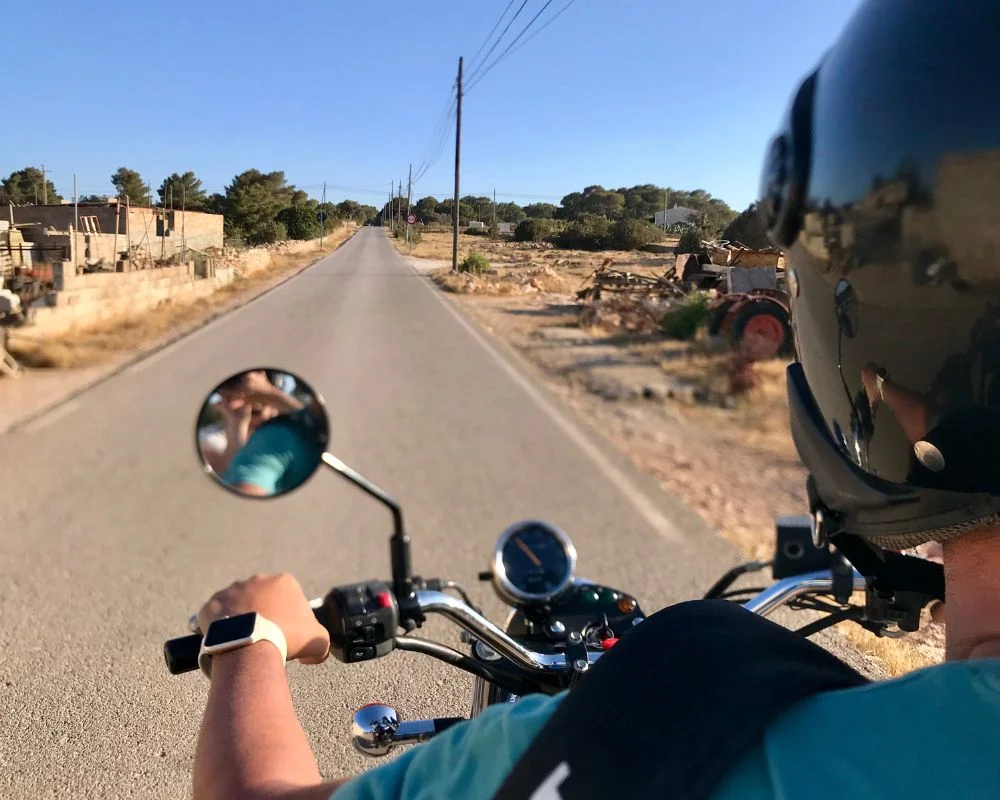 2. Staying Hydrated and Nourished
It's important to stay hydrated and well-nourished while exploring rural areas in Ha Giang. Stock up on bottled water and bring snacks or energy bars, as food options may be limited in some areas.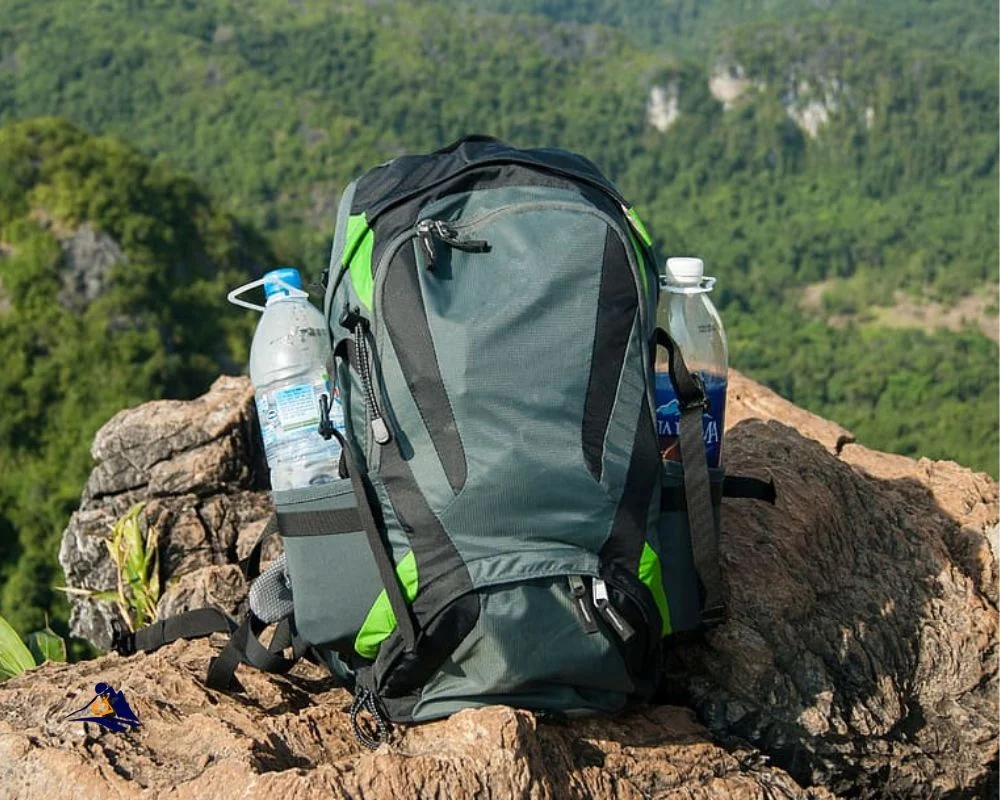 3. Avoiding Altitude Sickness
Ha Giang's rugged terrain and high altitudes can lead to altitude sickness in some individuals. To prevent this, it's recommended to acclimate slowly and avoid strenuous activities during the first few days. Stay hydrated and avoid alcohol and smoking.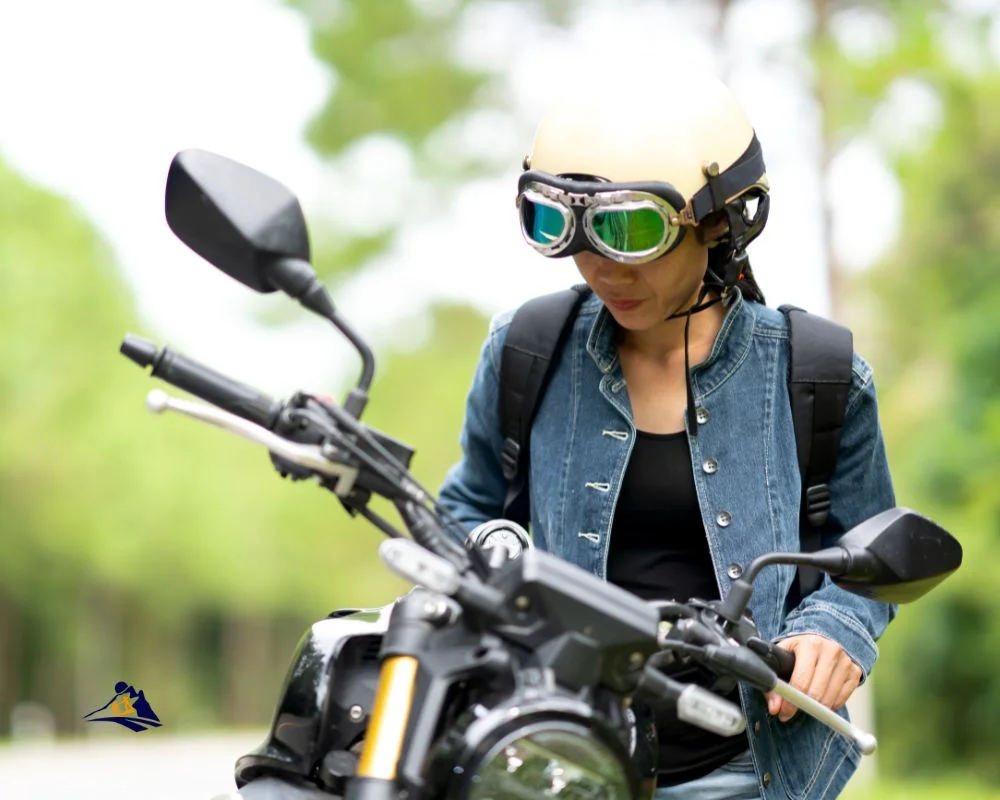 4. Protecting yourself from Mosquito Bites
Mosquito-borne diseases are prevalent in Vietnam, so it's important to protect yourself from mosquito bites. Wear long-sleeved clothing and apply insect repellent with DEET to exposed skin.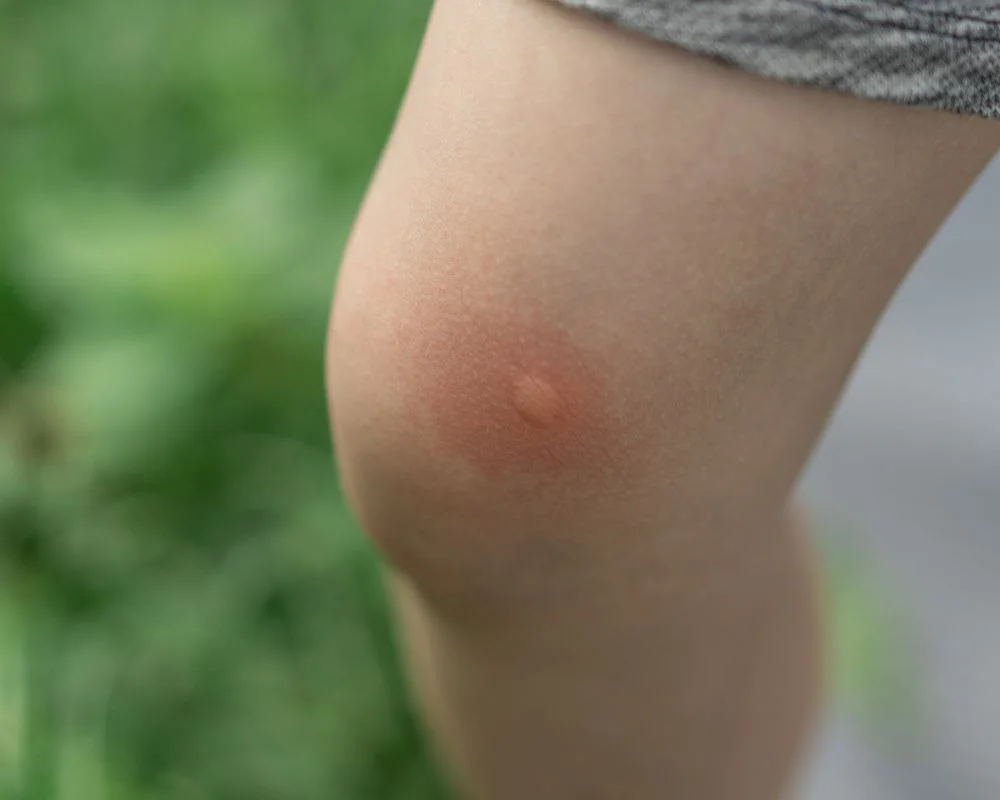 5. Getting Travel Insurance
Travel insurance is essential to cover unexpected incidents and medical emergencies while traveling in Vietnam. Make sure you have adequate coverage and carry a copy of your insurance documents with you.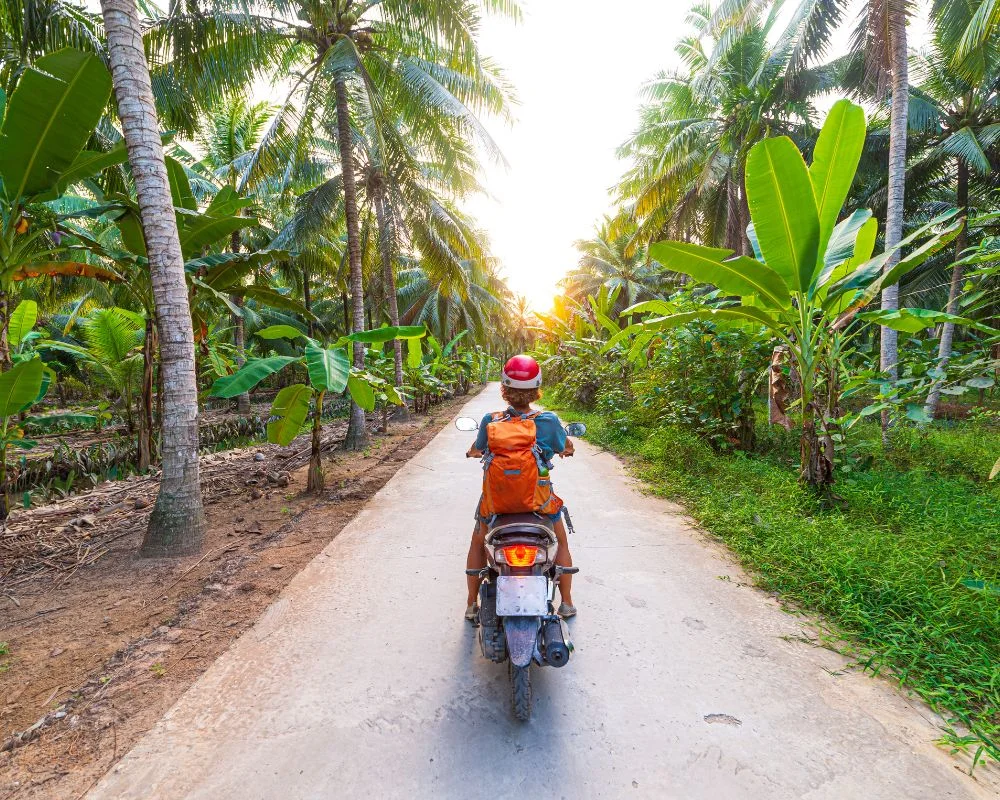 6. Following COVID-19 Safety Protocols
As the world is still facing the COVID-19 pandemic, it's important to follow local safety protocols. Wear masks, practice physical distancing, and sanitize your hands frequently. Check the latest updates on travel restrictions and requirements before planning your trip.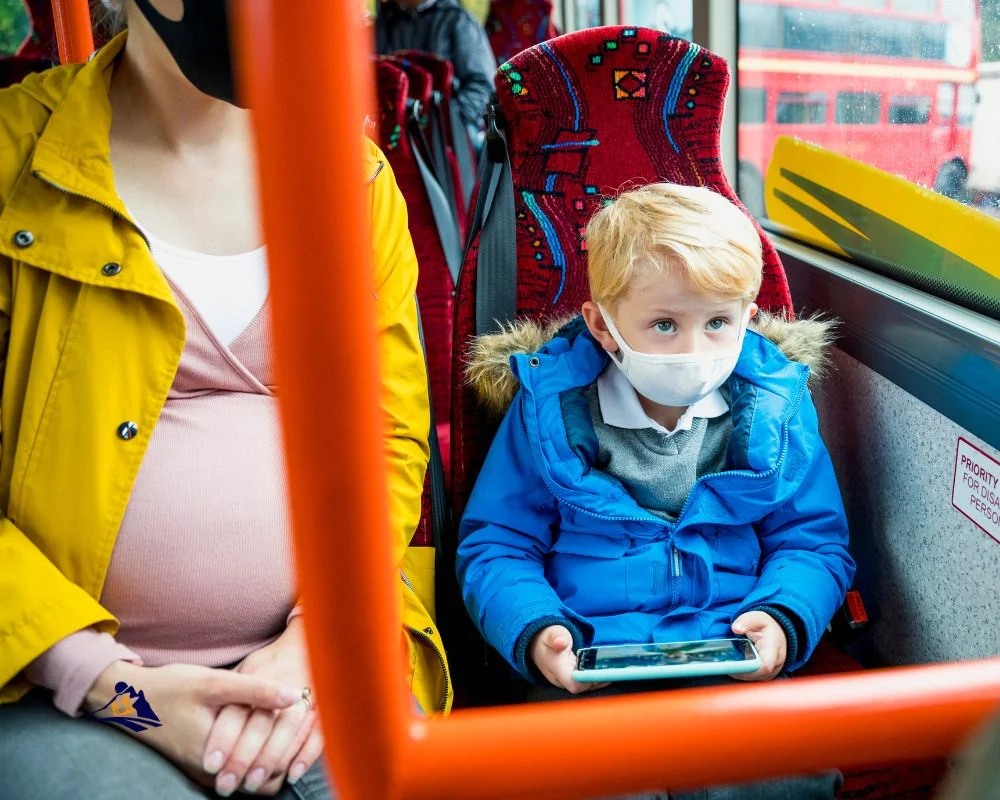 By following these safety and health tips, you can fully enjoy your Ha Giang adventure and create unforgettable memories.
What to Pack for Your Ha Giang Adventure: Essential Gear and Clothing
Preparing for your Ha Giang adventure is crucial to ensure a comfortable and safe trip. Here are some essential gear and clothing items to pack:
A sturdy and comfortable backpack
Waterproof or water-resistant clothing, including jackets and pants
Warm layers for the cooler temperatures in the mountains
Comfortable and durable shoes or boots for walking and motorbike riding
Sunglasses and a hat for sun protection
Protective gear for motorbike riding, including helmets, gloves, and knee pads
A first aid kit with basic medications and supplies
A power bank to keep your devices charged
A camera or smartphone with a good camera for capturing stunning landscapes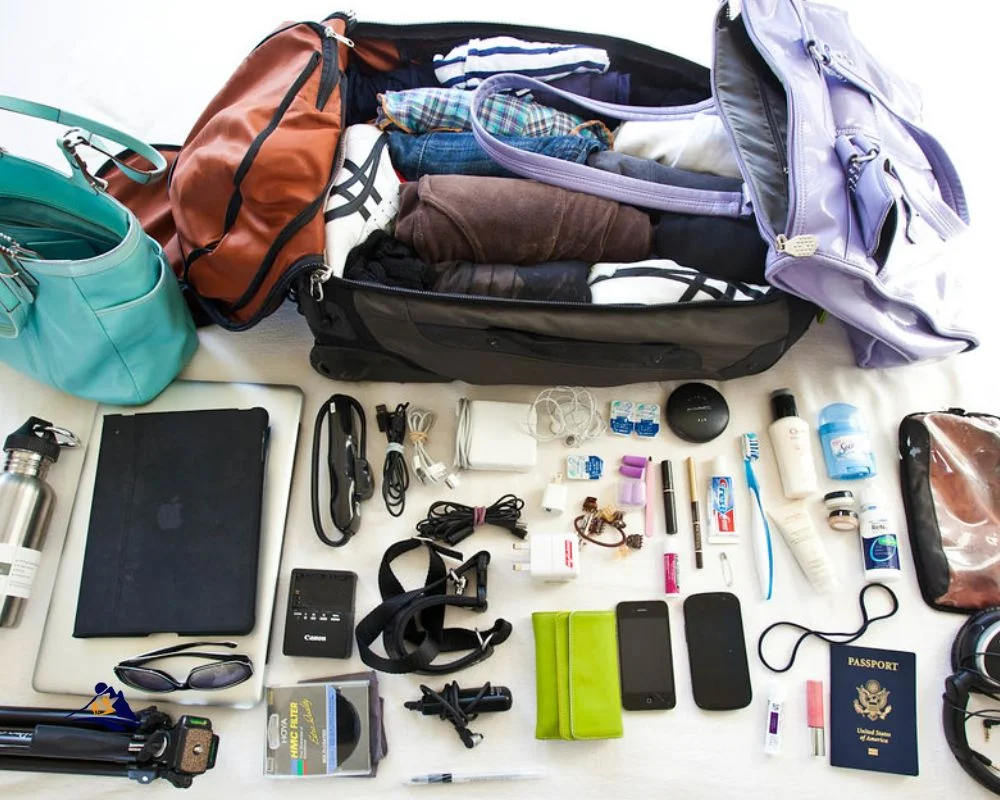 It's important to pack light as you will be carrying your backpack while riding a motorbike. Also, keep in mind that the weather can be unpredictable in the mountains, so it's best to prepare for all conditions.
Capturing Memories: Photography Tips for Ha Giang
As you embark on your Ha Giang adventure, capturing the beauty of the stunning landscapes and cultural experiences is a must. Here are some photography tips to help you bring home the perfect shots:
Consider the lighting: The best times for outdoor photography are typically during the golden hours, shortly after sunrise or before sunset. During the day, try to shoot in the shade or use a polarizer to reduce harsh glare.
Look for interesting compositions: The winding roads, rice terraces, and mountain peaks of Ha Giang offer endless opportunities for stunning compositions. Look for leading lines, contrast, and interesting patterns to make your photos stand out.
Embrace the culture: Ha Giang is a cultural wonderland, with vibrant markets, ethnic minority communities, and traditional festivals. Capture the people and their way of life in your photos to add depth and meaning to your shots.
Bring the right gear: While a high-end camera is not necessary, a quality camera or smartphone with a good lens and enough storage capacity is essential. Also, don't forget spare batteries, a tripod, and a dry bag for protection against rain and moisture.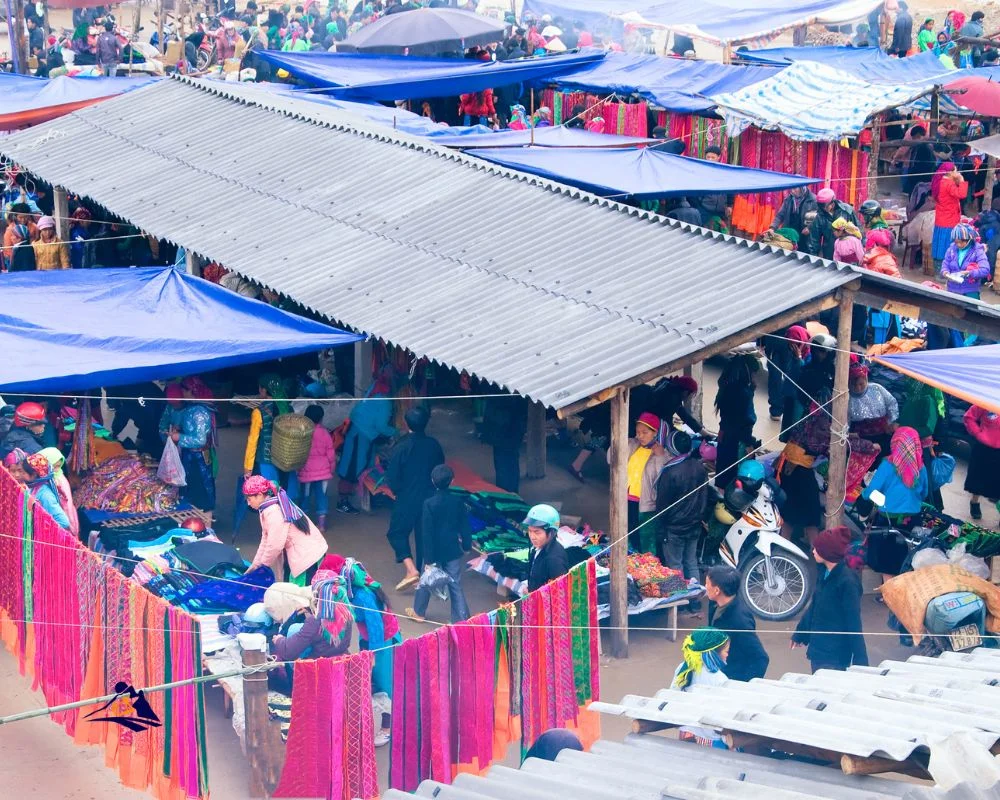 "Photography is an art of observation. It has little to do with the things you see and everything to do with the way you see them." – Elliott Erwitt
By following these tips, you can capture the beauty and essence of Ha Giang in all its glory. So, don't forget to bring your camera, and happy clicking!
Ha Giang Loop: Beyond Sapa
While the Ha Giang Loop adventure from Sapa is undoubtedly a highlight of northern Vietnam travel, there are other destinations worth exploring in the region. Here are some nearby places you might want to consider visiting:
| Destination | Description |
| --- | --- |
| Bac Ha | A small town located in the mountains, known for its colorful Sunday market and ethnic diversity. You can also visit the nearby Hoang Su Phi rice terraces for some breathtaking scenery. |
| Cao Bang | A province bordering China, home to the Ban Gioc waterfall, one of the most stunning waterfalls in Asia. You can also explore the Nguom Ngao cave and trek up to the peak of Phja Oac mountain for panoramic views. |
| Ha Long Bay | A UNESCO World Heritage Site renowned for its towering limestone cliffs and picturesque islands. You can take a boat tour and explore the caves, beaches, and fishing villages of this natural wonder. |
| Sapa | A popular destination for trekking and homestays, offering breathtaking views of terraced rice fields and mountain vistas. You can also take a cable car to the peak of Fansipan mountain, the highest peak in Indochina. |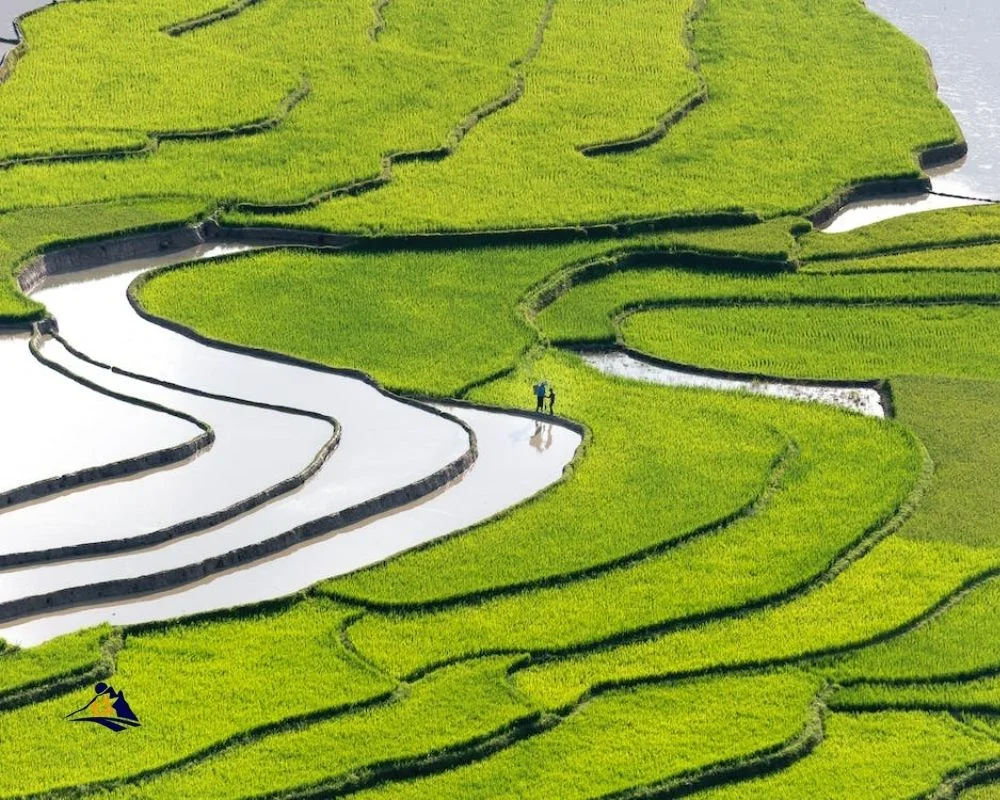 Extend your adventure and discover more of what the northern region has to offer.
Getting in Touch: Contact Information for Further Assistance
Ready to embark on your Ha Giang adventure? If you have any questions or need further assistance, don't hesitate to get in touch. Our team is here to help you plan a seamless journey and make the most of your experience.
| Contact Method | Details |
| --- | --- |
| Email | Send us an email at [email protected] and we'll get back to you within 24 hours. |
| WhatsApp | Add us on WhatsApp at +84904124959 for quick assistance and real-time communication. |
We look forward to hearing from you and helping you plan your unforgettable adventure on the Ha Giang Loop from Sapa.
Recommendations and Testimonials: What Others Say
Don't just take our word for it! Here are some recommendations and testimonials from fellow travelers who have embarked on the Ha Giang Loop from Sapa:
"The Ha Giang Loop was by far the highlight of my Vietnam trip. The stunning landscapes and cultural immersion were unforgettable. I highly recommend taking the motorbike tour and venturing off the beaten path!"
"As an adventure seeker, the Ha Giang Loop was the perfect destination for me. The challenging roads and breathtaking scenery made for an exhilarating experience. I can't wait to go back!"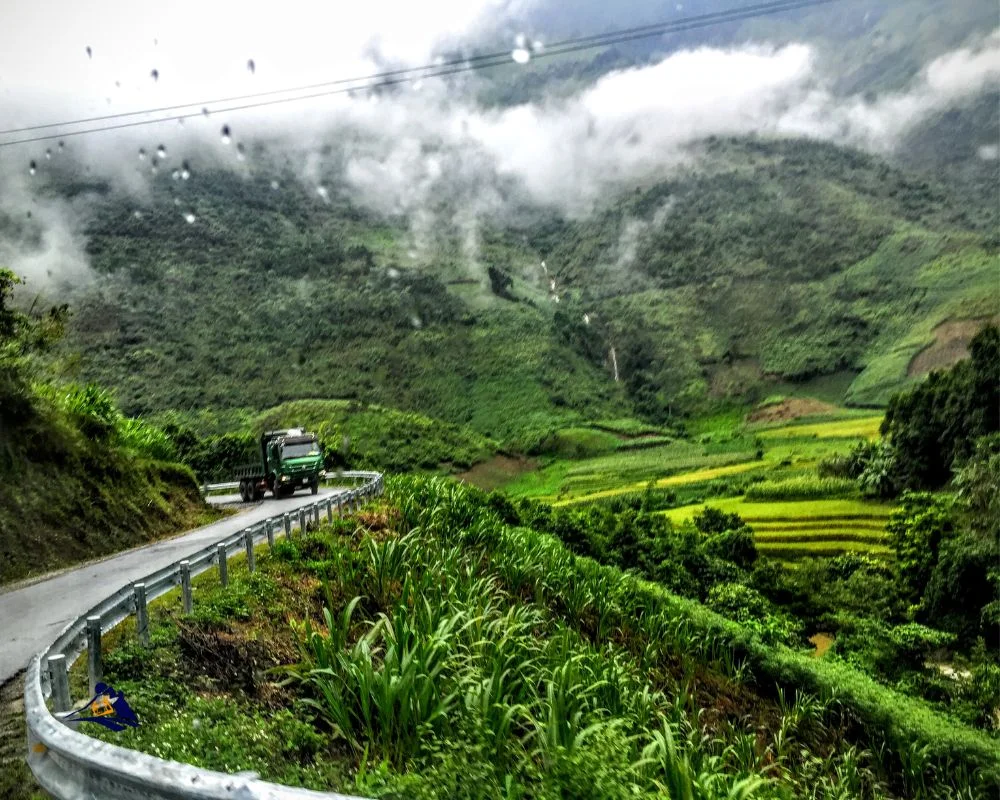 "The homestay experience in Ha Giang was one of the most authentic cultural immersions I've had while traveling. The local family was welcoming and the food was delicious. Highly recommend!"
These are just a few examples of the many travelers who have raved about their Ha Giang adventure. So why not plan your journey and see what all the hype is about?
Conclusion
Congratulations! You have reached the end of our ultimate adventure guide to the Ha Giang Loop from Sapa. We hope this guide has inspired you to embark on this off-the-beaten-path adventure and explore the rugged beauty of northern Vietnam.
By now, you have learned about the stunning scenic beauty, cultural immersion, and thrilling motorbike tours that await you in Ha Giang. You have also received practical tips on planning your adventure, choosing accommodations and dining options, staying safe and healthy, and packing the essential gear and clothing.
Don't forget to capture memories of your journey with our recommended photography tips and consider extending your adventure by exploring nearby destinations in northern Vietnam.
Get in Touch for Further Assistance
If you have any further inquiries or need assistance in planning your Ha Giang adventure, don't hesitate to contact us. You can reach us via email at [email protected] or WhatsApp at +84 123 456 789.
Ha Giang Loop From Sapa FAQ
What is the Ha Giang Loop?
The Ha Giang Loop is a scenic motorbike route in northern Vietnam that takes you through the stunning landscapes of Ha Giang province. It is known for its winding mountain passes, picturesque valleys, and breathtaking natural beauty.
How long does it take to complete the Ha Giang Loop?
The duration of the Ha Giang Loop can vary depending on your pace and the number of stops you make along the way. On average, it takes around 3 to 5 days to complete the full loop, but you can also choose to do shorter sections of the route.
Is it safe to ride a motorbike on the Ha Giang Loop?
Riding a motorbike on the Ha Giang Loop can be challenging, especially for inexperienced riders. However, with caution and proper preparation, it can be a thrilling and memorable adventure. Make sure to wear appropriate safety gear and familiarize yourself with local traffic regulations.
Do I need a special permit to ride the Ha Giang Loop?
Yes, a special permit is required to ride the Ha Giang Loop. You can obtain the permit from the Ha Giang Immigration Office or through a tour operator. Make sure to have your passport, visa, and necessary documents ready for the permit application process.
What is the best time to visit Ha Giang?
The best time to visit Ha Giang is from September to November and March to May. During these months, the weather is pleasant, and the landscapes are at their most vibrant. However, do note that weather conditions can be unpredictable, so it's advisable to check the forecast before your trip.