Recently updated on April 9th, 2023 at 02:27 pm
Are you looking for a unique experience? A place where culture and adventure intersect to create something truly magical? Look no further than Sapa, Vietnam. Nestled in the picturesque mountains of Northern Vietnam, this vibrant town offers breathtaking views and an abundance of activities that will inspire your wanderlust. From stunning treks through lush rice terraces to cultural markets serving up local delicacies, there is something for everyone in Sapa! Whether you're seeking tranquility or adrenaline-pumping adventures, here are some must-do experiences if you want to make the most out of your trip to Sapa.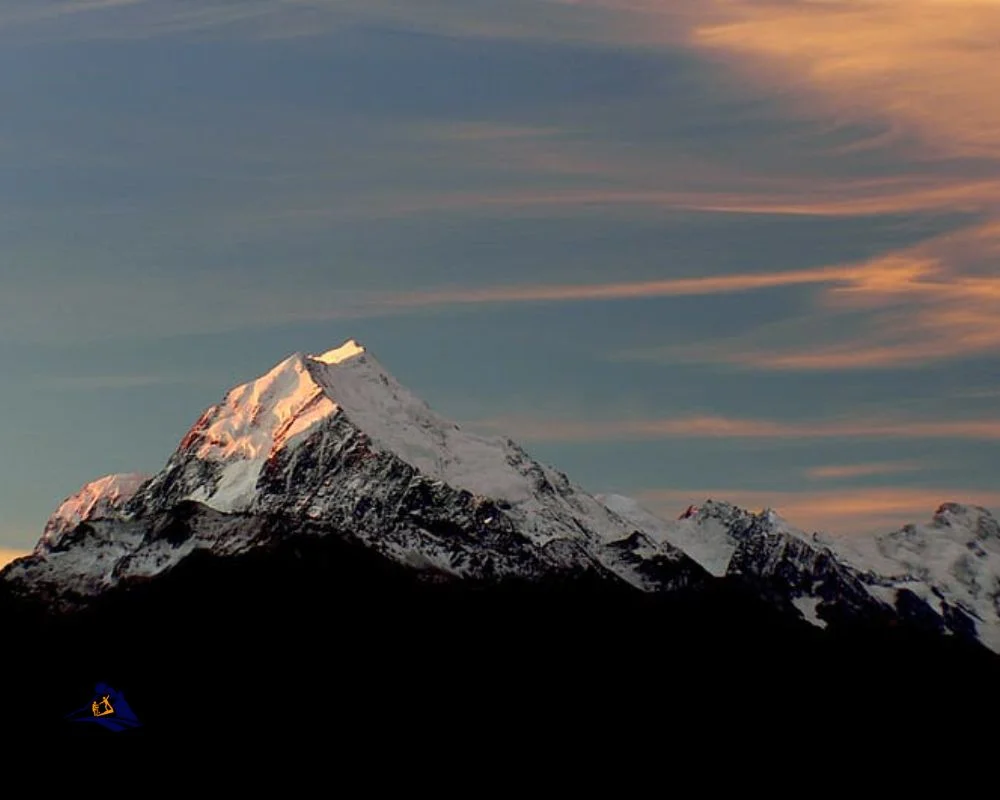 Begin your journey with a trek along the Muong Hoa Valley trail – one of the area's most popular routes. Take in sweeping views from Fansipan Mountain as you pass through traditional villages inhabited by ethnic minorities like the Hmong and Red Dao people. Along the way, take time to immerse yourself in their fascinating cultures while enjoying spectacular landscapes dotted with waterfalls and gorges. You'll even have an opportunity to enjoy a picnic lunch prepared by locals in these serene surroundings; it's sure to be an unforgettable experience!
No visit to Sapa would be complete without exploring its bustling markets. As well as stocking up on souvenirs, here you can sample traditional dishes such as Thang Co stew and barbequed pork skewers; both are incredibly delicious! The markets also offer plenty of chances to practice haggling skills and pick up handmade items crafted by skilled artisans who call Sapa home. It's not only fun but educational too – perfect for those looking for a meaningful travel experience!
Overview Of Sapa
Sapa, the jewel of Vietnam's north-western highlands, is a paradise for those looking to escape their busy urban lives. Like a sparkly diamond in a mountain setting, this beautiful town radiates with charm and beauty. From its captivating geography and history to its plethora of attractions and activities, Sapa has something for everyone.
Situated at an altitude of around 1500m above sea level on the Hoang Lien Son range near the China border, Sapa offers stunning views of rugged terrains dotted by cascading waterfalls. It was once home to many ethnic minority groups from nearby hillsides who come down to the town center during market days bringing produce from their farms and selling handicrafts made from bamboo or rattan. This bustling trade gives visitors a glimpse into the unique culture that makes up much of Northern Vietnam's identity.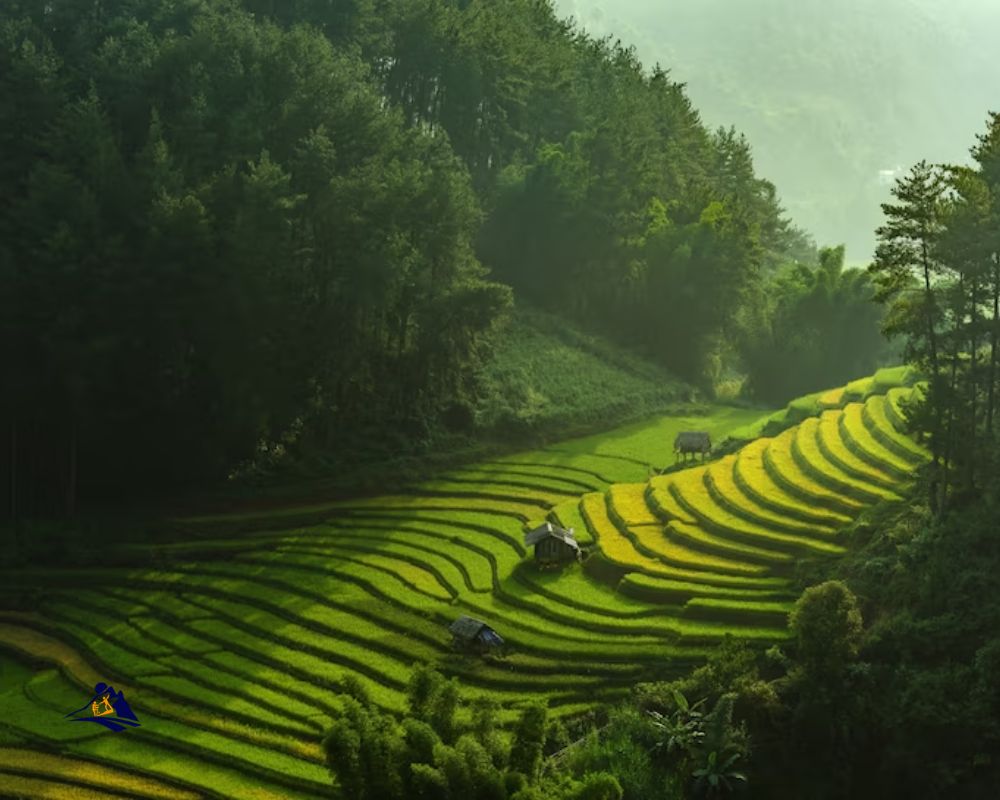 The area also features several ancient sites such as Muong Hoa Valley whose houses remain believed to be hundreds of years old along with evidence of early human settlements dating back over 5000 years ago. With so much archaeological importance connected to it, Sapa has become one of Vietnam's most important historical hotspots making it ideal for travelers seeking out new experiences while exploring all aspects of Vietnamese heritage. Transitioning seamlessly into the next section about 'activities to enjoy', there are endless opportunities awaiting discovery in Sapa – just waiting for you!
What To Do In Sapa Without Trekking – Activities To Enjoy
Sapa, Vietnam is the perfect destination for adventure-seekers and those looking to explore a new culture. With its breathtaking landscapes and friendly locals, there are countless activities to enjoy here. Trekking along mountain trails or through lush valleys offers spectacular views of the area's natural beauty. Waterfall visits provide an opportunity for relaxation as well as exploration. Village visits allow travelers to learn about local customs from the people who live in this enchanting region. Mountain biking can be a thrilling way to experience Sapa while getting some exercise at the same time. For a truly unique experience, visitors can arrange homestay experiences with locals and learn more about their traditions and culture firsthand.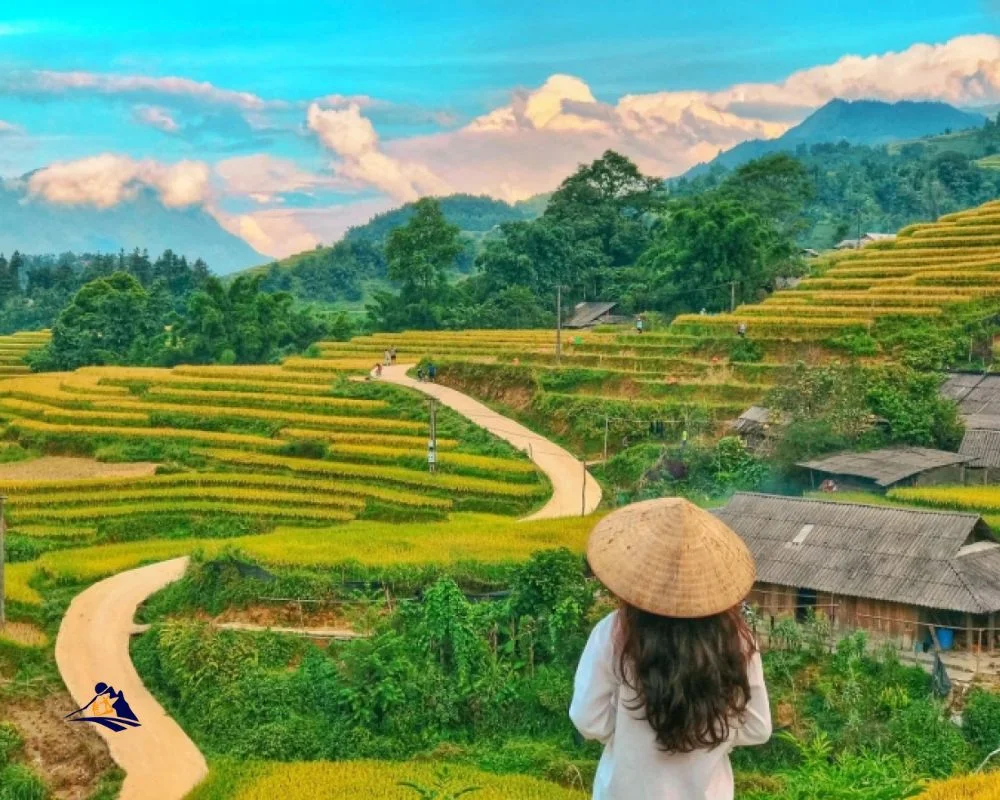 From taking part in exciting outdoor adventures to exploring cultural attractions, there's something for everyone in Sapa Vietnam. As you plan your trip, consider all of these possibilities – it will make your stay that much more memorable! Now let's take a look at accommodation options available in Sapa…
Accommodation Options
Finding the right accommodation in Sapa can be a challenge – especially given the range of options available. But there's no need to worry: if you choose carefully, there are plenty of great places to stay, whether you're looking for luxury or something more budget-friendly.
If you want to feel like royalty on your trip to Sapa, check out some of the high-end hotels and villas that offer stunning views of Muong Hoa Valley and Fansipan Mountain. From sprawling five-star resorts with private pools and spas to chic boutique hotels, these luxurious accommodations provide an unforgettable experience – plus they often come at discounted rates thanks to hotel deals.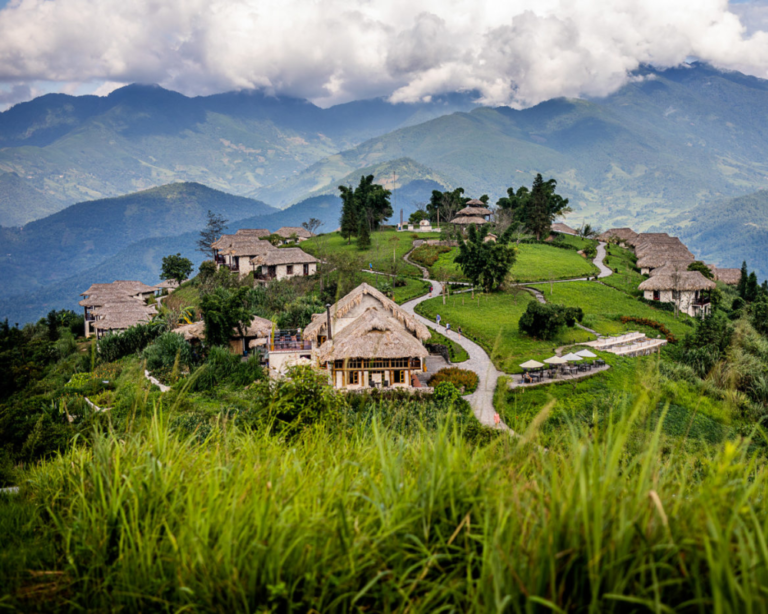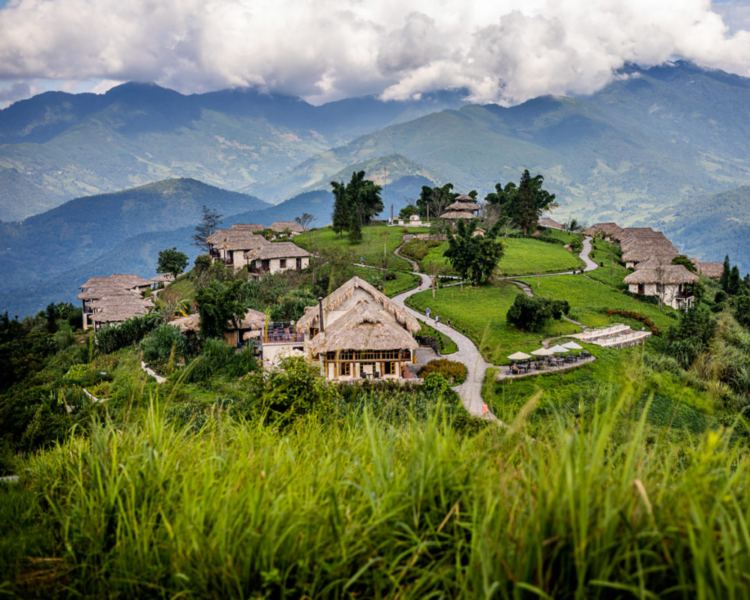 For those who prefer something simpler, hostel Sapa offers clean and comfortable rooms in a convenient central location as well as plenty of amenities including free breakfast. Or why not explore one of Vietnam's traditional homestays? These rustic dwellings give travelers an authentic taste of local culture while also providing all the necessary comforts needed for a peaceful night's rest. Plus, many affordably priced homestays include meals cooked by family members!
Wherever you decide to stay in Sapa, make sure it meets your needs before booking – after all, nothing beats feeling truly relaxed during your vacation. With careful planning and research into different accommodation options, it won't take long before you find yourself settled comfortably in this beautiful corner of Vietnam.
Sapa Vietnam Best Time To Visit
When planning a trip to Sapa, Vietnam, it's important to consider the best time of year to visit. Depending on what kind of activities you're looking for and the weather that suits your preferences, there are plenty of options. Here is a breakdown of the best times to visit:
Weather in Sapa
The climate in Sapa varies from mild summers with average temperatures between 20-25°C (68-77°F) and cold winters with temperatures around 0°C (32°F). The peak season runs from May through October when most sunny days occur and rain is at its least frequent.
Time Of Year For Seasonal Activities
If you're interested in experiencing some seasonal activities while visiting, April or July can be great months as this is when different crops are being harvested by local farmers which makes for an interesting cultural experience. In addition, February may be ideal if you want to take part in Tet celebrations as they coincide with the Lunar New Year festivities.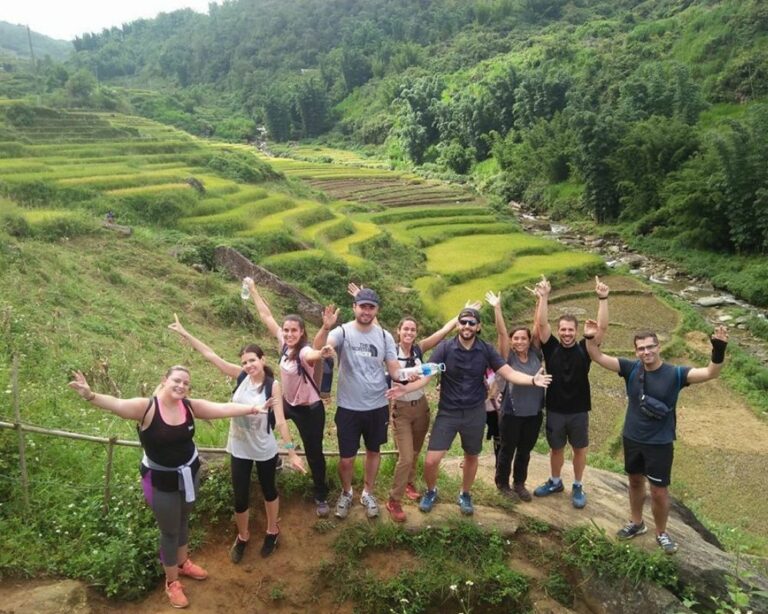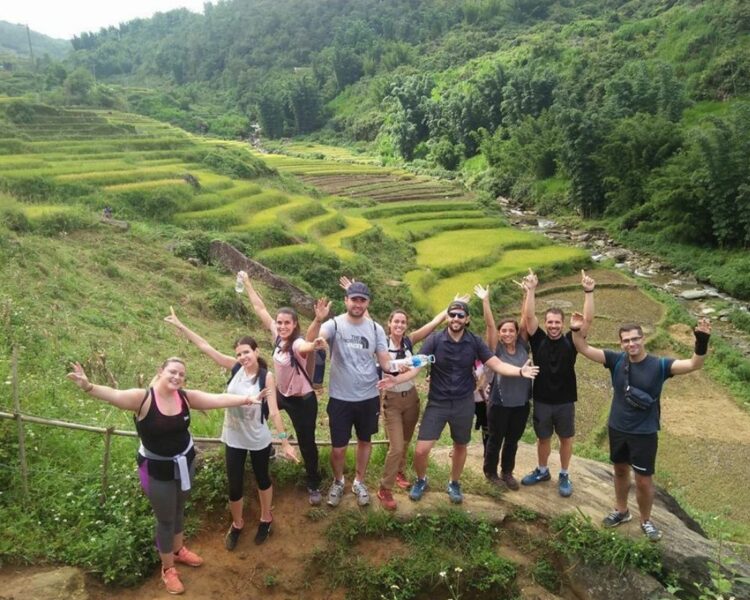 Tourist Season
The tourist season generally starts around mid-April until early November since these months offer more comfortable weather conditions. Although late autumn brings cooler temperatures and more chances of rainfall than other months, December can still be a pleasant month to visit due to the lower number of tourists during this period. As such, travelers should keep an eye out for discounts offered by hotels and tour operators during non-peak seasons!
Overall, regardless of how long your stay lasts or what type of activity you're hoping to partake in while visiting Sapa, one thing's certain—choosing the right time will make all the difference! With so many options available depending on your preference for weather and budget limitations – not forgetting special occasions throughout each season – selecting the perfect timing for your journey becomes much easier. Now that we've covered the best time to visit Sapa let's look into getting around this picturesque destination…
How To Get To Sapa
Sapa offers a wide range of transport options for visitors. From traditional methods such as trekking and hiking to more modern ways like buses and taxis. It is easy to get around the city in any way you choose.
Trekking or Hiking is probably the most popular way to explore Sapa. Many trails offer stunning views of the surrounding hills and valleys. The terrain can vary from flat paths through fields to steep climbs up mountainsides. For those wanting an even more adventurous experience, there are also guided tours available which will take you on an off-the-beaten-path into remote villages and areas rarely seen by tourists.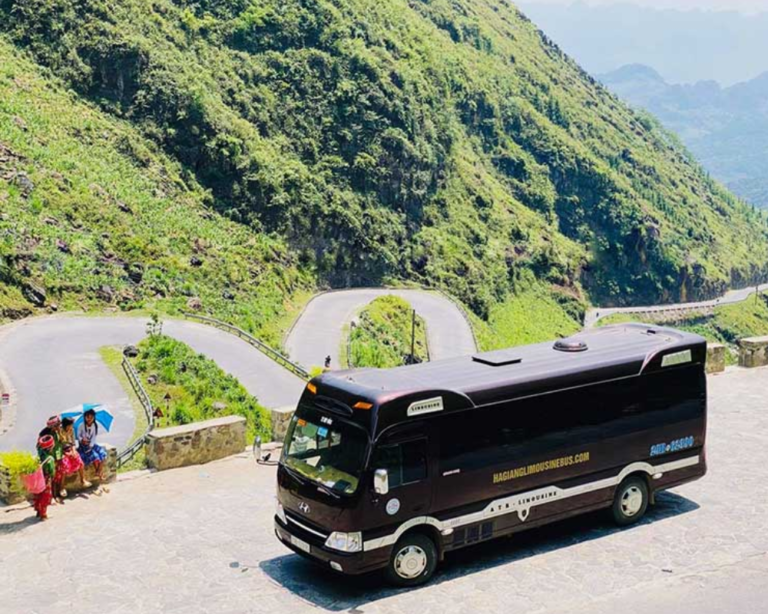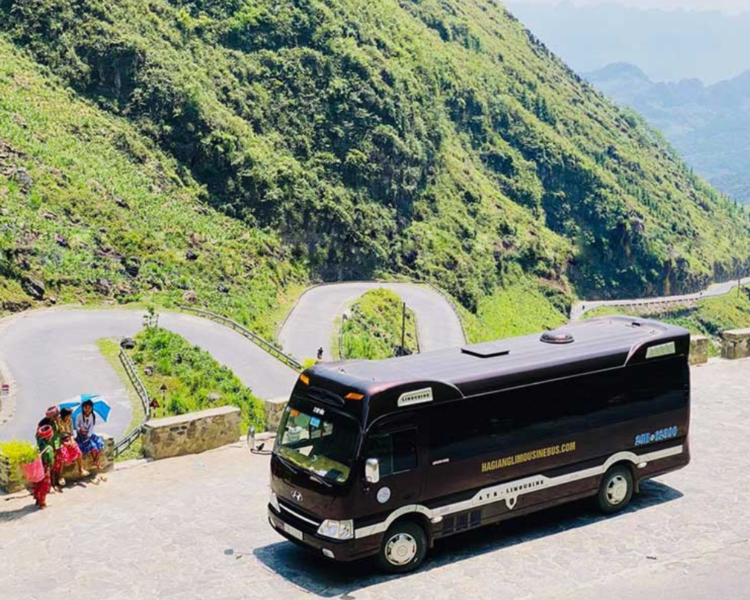 For visitors looking for something more comfortable, bus routes connect all parts of the city and larger cities such as Hanoi or Lao Cai. Taxi services are also plentiful throughout Sapa so getting around is not difficult at all. In addition, motorbike rentals are widely available offering another great option for seeing the area on your terms.
Whether you want a stroll down a mountain trail or a thrilling ride on a motorbike, there's no doubt that getting around Sapa has never been easier! With its diverse transportation options, it allows travelers to customize their visit and make sure they have an unforgettable time in this beautiful corner of Vietnam.
Local Cuisine And Drinks
After exploring the streets of Sapa, travelers can now set their sights on the local cuisine and drinks. Vietnamese cooking is simple yet full of flavor and there are plenty of restaurants to choose from in this small mountain town. Each restaurant serves a variety of traditional dishes made with fresh ingredients that will surely tantalize your taste buds. Dishes such as phở, bún chả, and gà xéo are all staples of Vietnamese cooking that you should try during your stay in Sapa.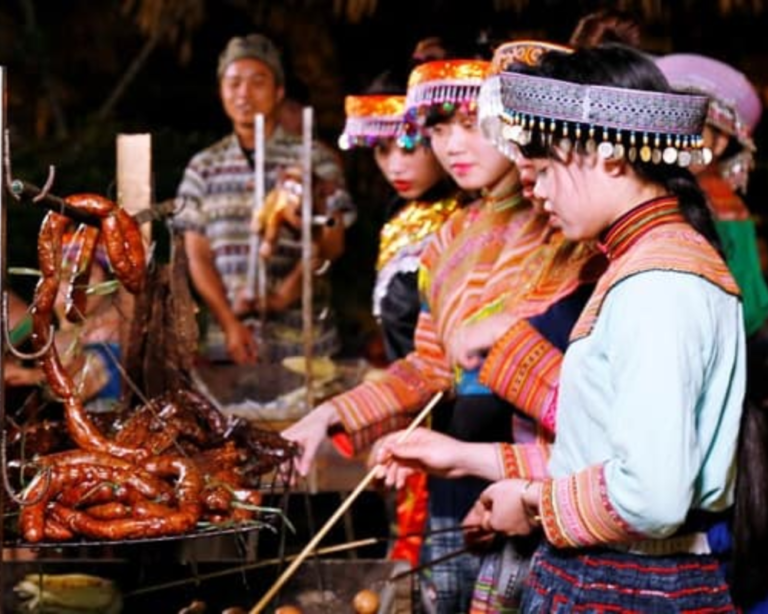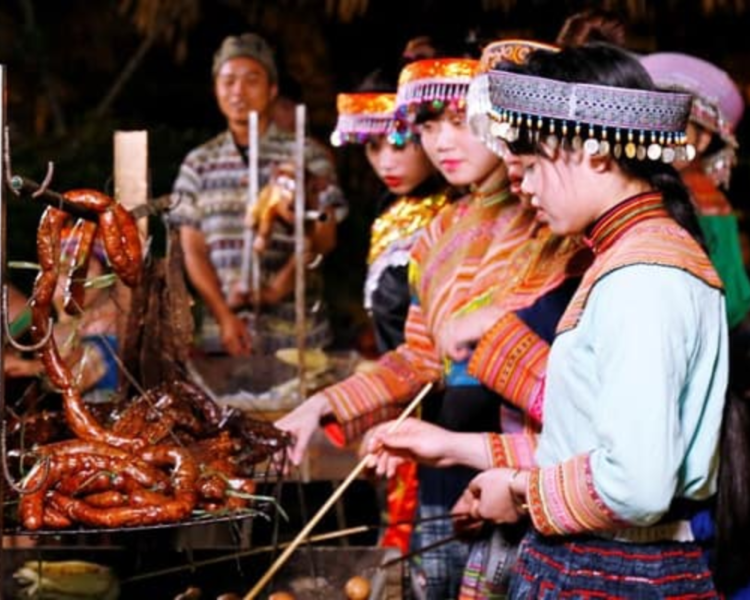 If you're looking for something unique, don't forget to sample some of the local snacks like banh cuon and ney ran. These delicious treats are popular among locals and tourists alike! Rice wine is also very popular in Sapa, so be sure to give it a try if you're game. This traditional drink has an herbal flavor that many find quite refreshing after a long day hiking around town.
Overall, the food scene here in Sapa offers up something special for everyone's palate. From classic Vietnamese dishes to experimental street snacks, there's no shortage of culinary delights waiting for those who explore beyond the touristy areas. Now that you've had your fill of tasty eats, it's time to move on to some must-see attractions…
Must-See Attractions
Sapa, Vietnam is one of the most beautiful places on Earth. With its majestic mountain views and lush green valleys, it's a paradise for hikers. One must-see attraction in Sapa is the Silver Waterfall. It's as tranquil and stunning as any waterfall you'll ever see. After taking in the beauty of the waterfall, travelers can explore Cat Cat Village to get a better understanding of local life. This village has been around since the 19th century and gives visitors an insight into traditional Vietnamese culture.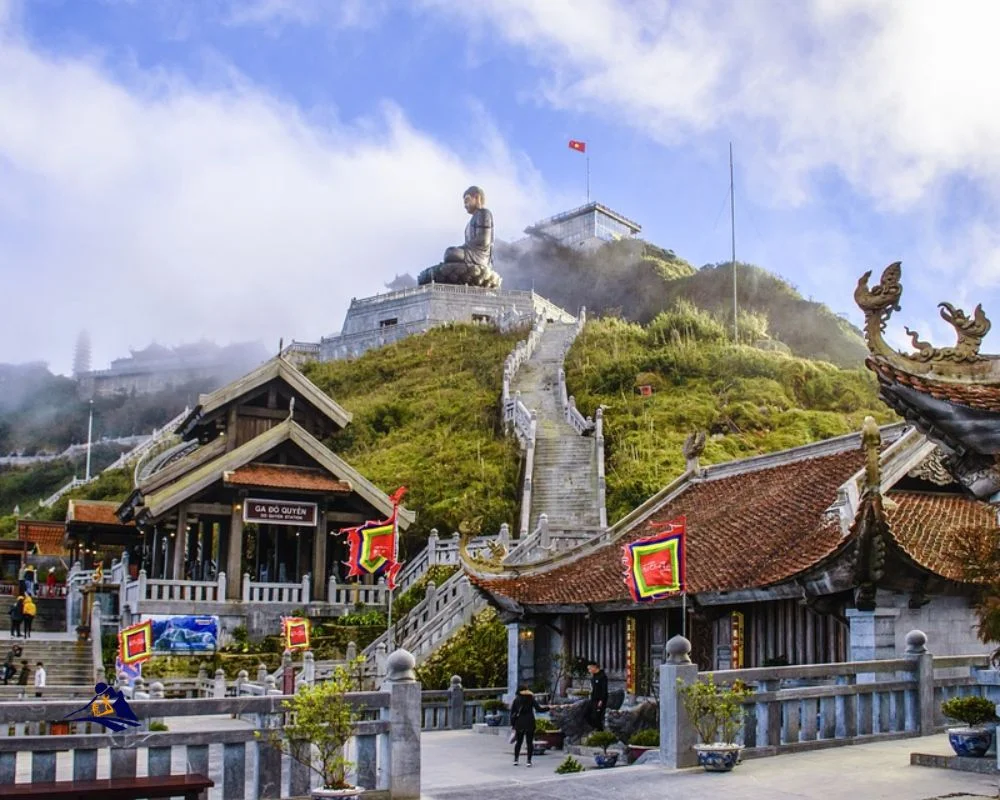 For those looking for even more adventure, hiking Fansipan Peak should be on their list. At 3,143 meters high, it's the highest peak in Indochina and offers breathtaking views from the top. The hike itself takes several days with overnight camping along the way but is well worth it if you're up for a challenge!
After experiencing all that Sapa has to offer, travelers will leave feeling inspired by this incredible destination. From spectacular waterfalls to ancient villages and challenging hikes, there are plenty of attractions to explore here that make it truly unforgettable. So pack your bags and prepare yourself for an epic journey through Sapa – you won't regret it! Shopping and markets await…
Sapa 1 Day Tours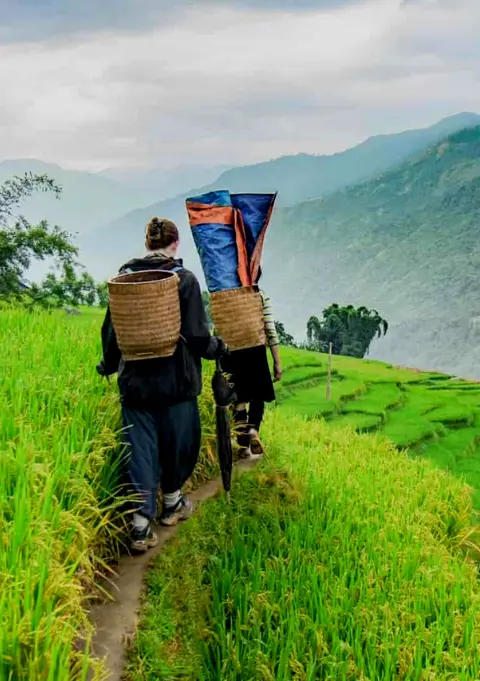 1 day experience
Moderate to challenging
Cultural immersion & active adventure
Rice fields, valleys & villages
​Private tours
Vegan-friendly
Sapa 2 Day Tours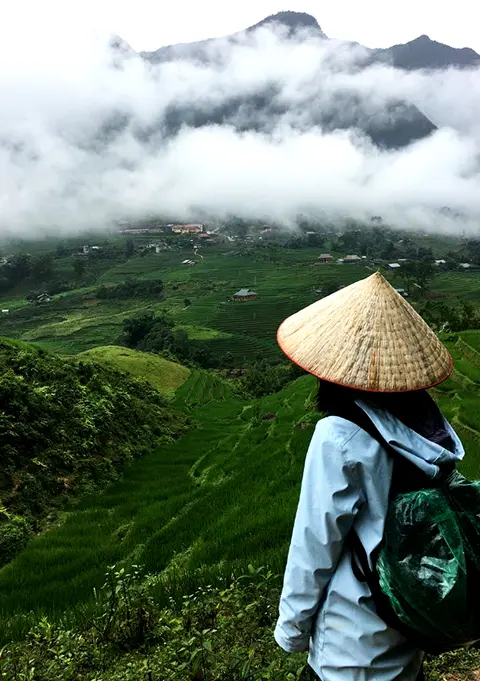 2 days 1 night experience
Moderate to challenging
Cultural immersion & active adventure
Mountains, valleys, rice fields and villages
​Private tours
Vegan-friendly
Sapa 3 Day Tours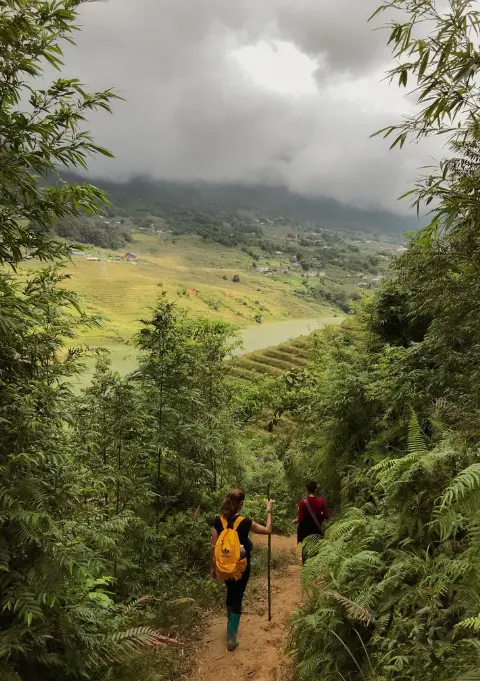 3 days 2 night experience
Moderate to challenging
Cultural immersion & active adventure
Mountains, valley, rice fields & villages
​Private tours
Vegan-friendly
Sapa 4 Day Tours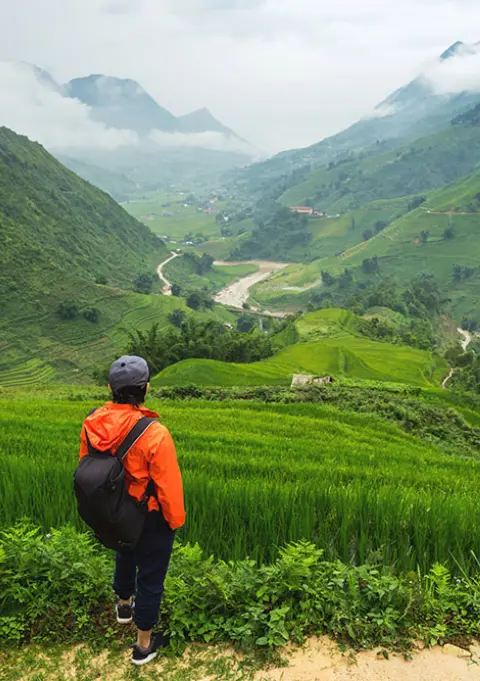 4 days 3 night experience
Moderate to challenging
Cultural immersion & active adventure
Mountains, valleys, rice fields & villages
​Private tours – Less Touristic
Vegan-friendly
Shopping And Markets
If you're looking for a shopping experience like no other, then Sapa Vietnam is the place to be. From bustling night markets and colorful shopping centers to unique souvenirs and handmade crafts of local ethnic minority textiles; this tiny mountain town has it all!
Sapa's Night Market is absolutely one of the best things to do in Sapa at night when visiting. Here, you can find everything from traditional Vietnamese foods to jewelry, clothing, and art pieces made by locals. It truly is a feast for the senses as vendors hawk their wares in vibrant colors and scents that fill the air with life. For those who want something more than just trinkets or snacks – don't worry! There are plenty of permanent shops where you can purchase qualified items such as pottery, paintings, wood carvings, and much more.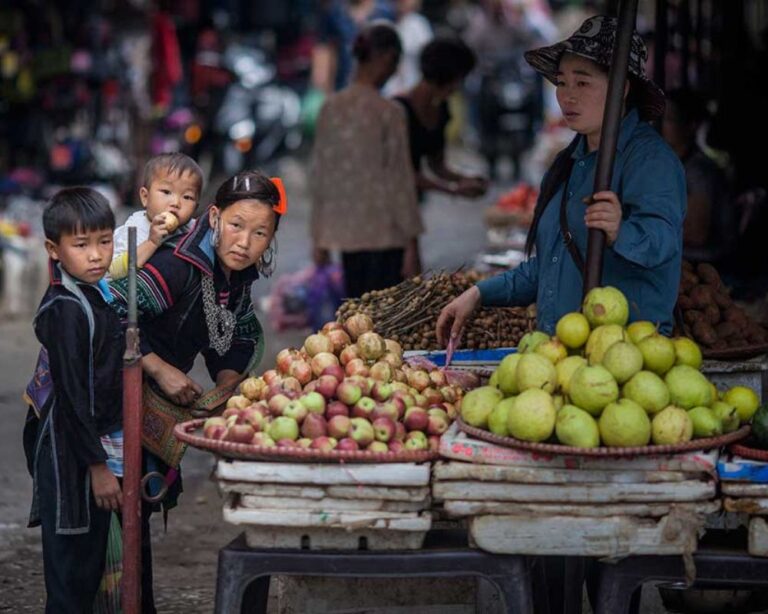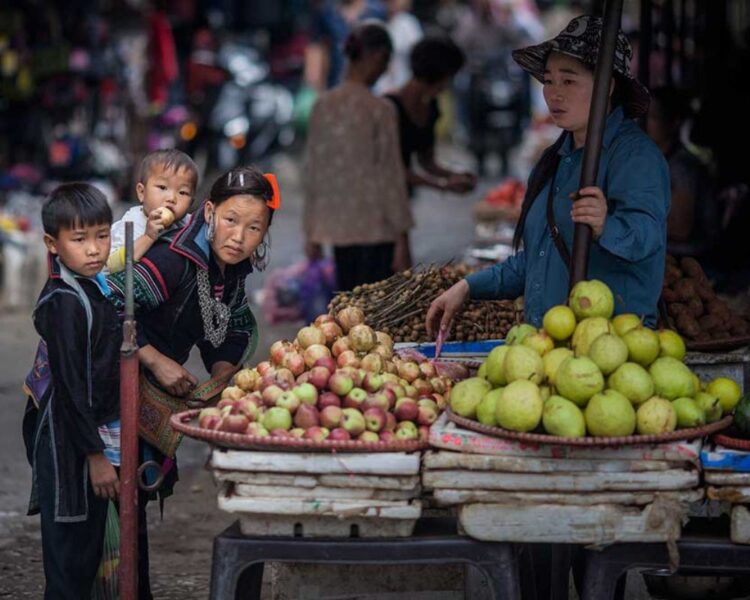 For a slightly different kind of shopping experience, head down to one of the many small yet charming shopping centers around town. Here you'll find stalls filled with authentic Vietnamese handicrafts including intricate ceramics, silk lanterns, and handwoven baskets. You can also pick up some lovely ethnic minority fabrics which make great gifts or souvenirs for family back home.
No matter what your shopping needs may be, there's sure to be something for everyone in Sapa Vietnam – so come prepared to shop 'til you drop!
Highlights Tips
When visiting Sapa Vietnam, it's important to take safety precautions. Tourist traps abound in the area, so it pays to be aware of your surroundings and exercise caution when engaging with strangers who offer services or merchandise. Travel insurance is a must for any overseas trip, and should include coverage for medical expenses as well as theft and lost items. Exchange currency at authorized locations such as banks or hotel reception desks, and avoid leaving valuables unattended in public places.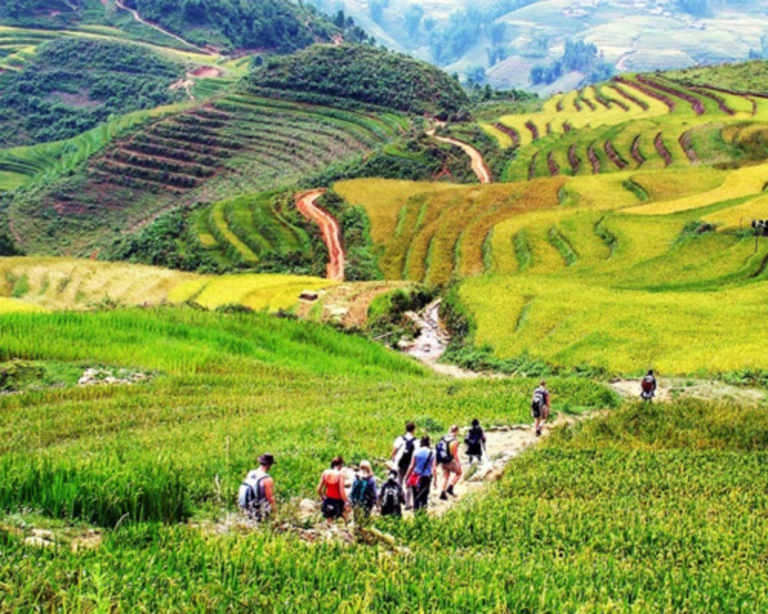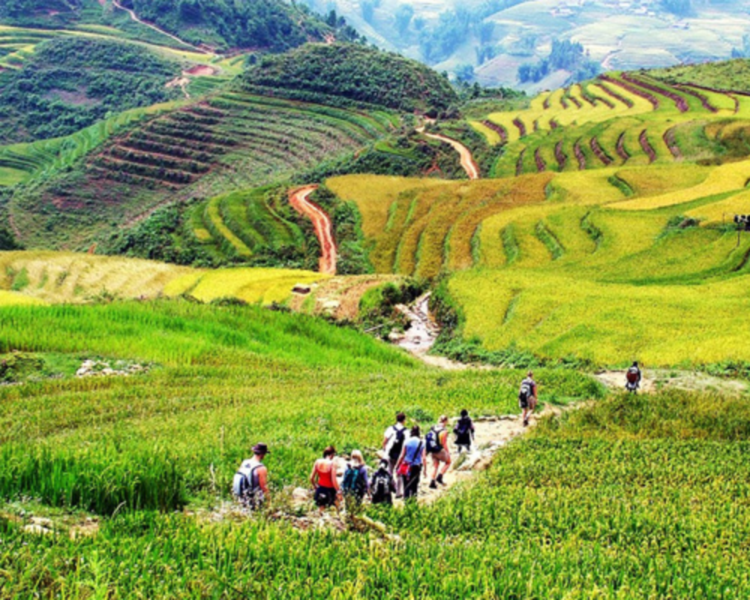 Language barriers can also cause issues while traveling in Sapa Vietnam; consider investing in language learning software before you go, or use an app like Google Translate to help you communicate with locals. It's also wise to bring a phrasebook along just in case. Knowing a few basic words will make life much easier if there are no English speakers around!
Overall, sticking to safe areas that are frequented by other tourists is always best. With these simple tips in mind, you'll have a safer experience abroad and enjoy all that Sapa has to offer without worrying about potential hazards. Onward now to exploring the cultural experiences this majestic region offers…
Sapa 1 Day Tours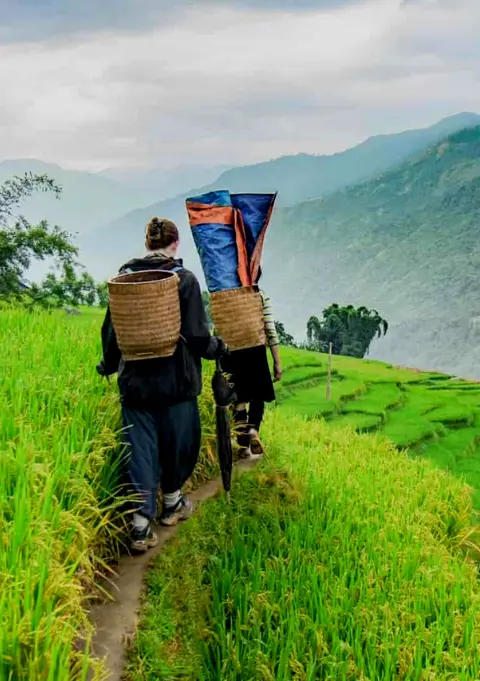 1 day experience
Moderate to challenging
Cultural immersion & active adventure
Rice fields, valleys & villages
​Private tours
Vegan-friendly
Sapa 2 Day Tours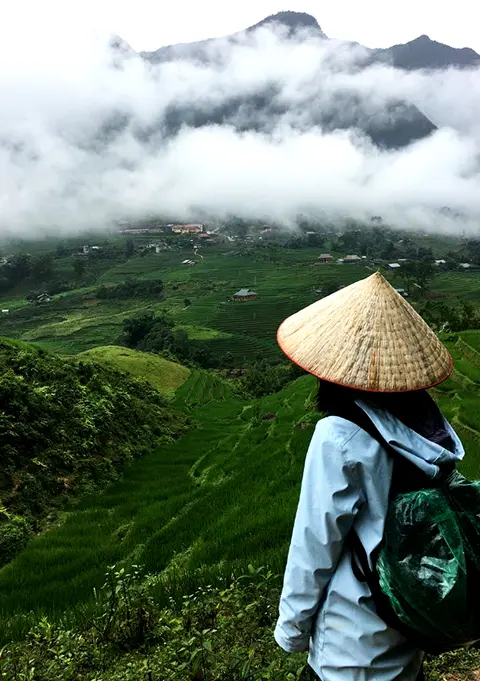 2 days 1 night experience
Moderate to challenging
Cultural immersion & active adventure
Mountains, valleys, rice fields and villages
​Private tours
Vegan-friendly
Sapa 3 Day Tours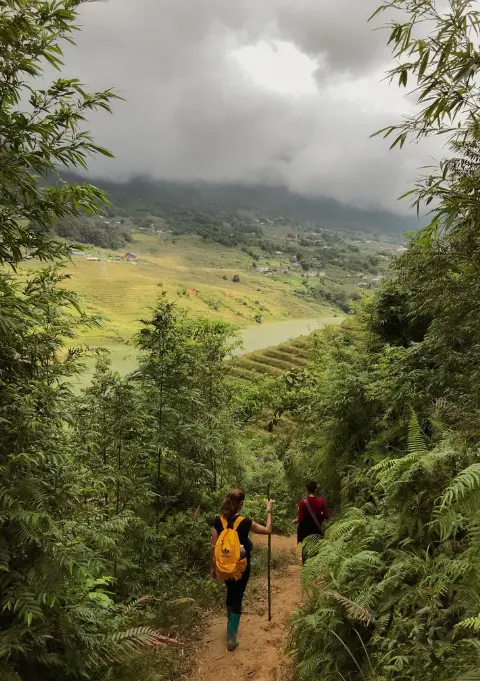 3 days 2 night experience
Moderate to challenging
Cultural immersion & active adventure
Mountains, valley, rice fields & villages
​Private tours
Vegan-friendly
Sapa 4 Day Tours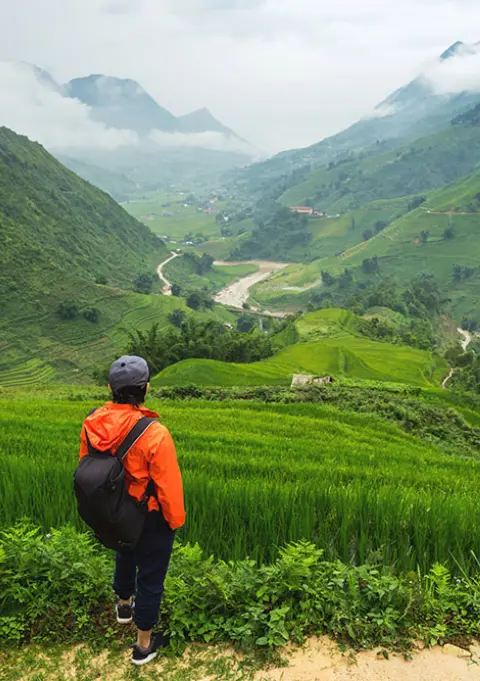 4 days 3 night experience
Moderate to challenging
Cultural immersion & active adventure
Mountains, valleys, rice fields & villages
​Private tours – Less Touristic
Vegan-friendly
Cultural Experiences
As you venture through the misty mountains of Sapa, Vietnam, what awaits you is an unparalleled cultural experience. This town in northern Vietnam offers its visitors a unique opportunity to immerse themselves in the culture and traditions of some of the most diverse ethnic minorities in Southeast Asia.
From visiting tribal villages to exploring lush rice terraces, there are plenty of activities that allow travelers to learn about traditional crafts, cuisine, music, and more. The following table provides just a few examples of the various experiences available for visitors seeking cultural immersion:
| Activity | Description | Location |
| --- | --- | --- |
| Tribal Village Visit | Learn from locals & explore their lifestyle | Northwest mountainous region near Sapa Town |
| Rice Terraces Hike | Climb up steep terraced fields with views of the valley below | Muong Hoa Valley |
| Traditional Crafts Tour | Spend time learning how local artisans create traditional products such as hand-woven textiles or pottery | Cat Cat or Lao Chai Village |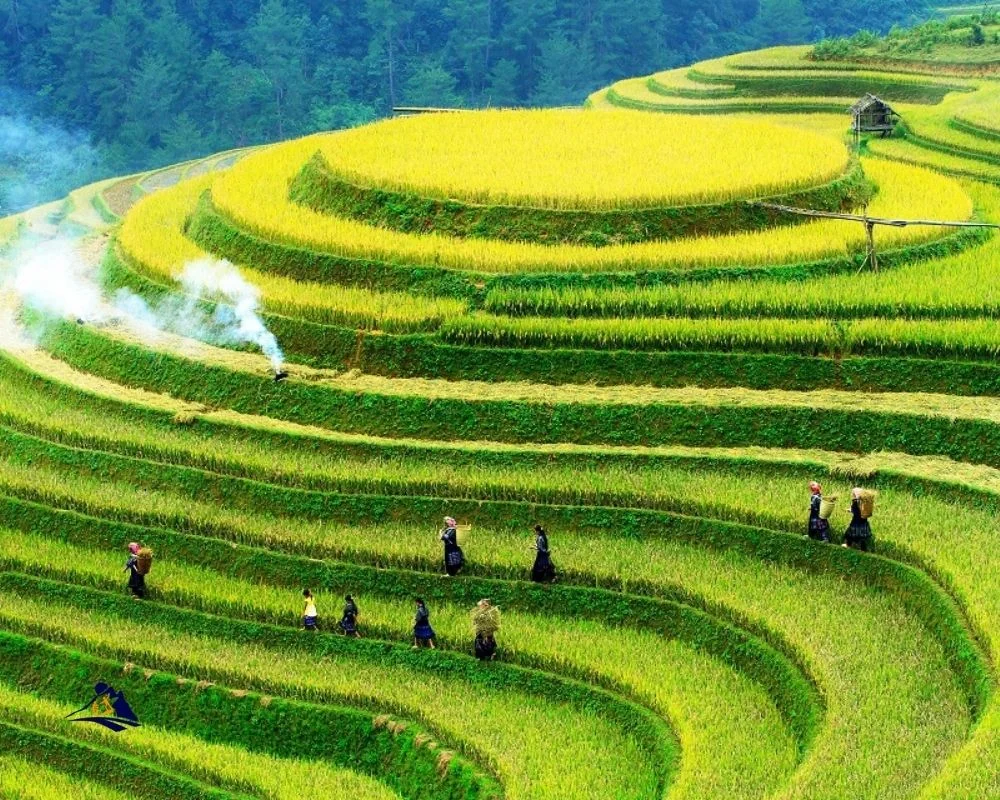 From taking part in festivals held by minority groups to staying overnight in homestays, there's no shortage of adventures awaiting those who travel to this remarkable mountain town. Whether it's finding out about the history behind remote hill tribe communities or enjoying breathtaking scenery accompanied by sounds from nature – Sapa has something for everyone looking for memorable cultural experiences.
What To Do In Sapa Vietnam Frequently Asked Questions
How Far Is Sapa From Hanoi?
Sapa is a popular destination for travelers in Vietnam, and many wonder how far it is from Hanoi. The distance from Hanoi to Sapa is approximately 318 kilometers (about 198 miles), making it an easy day trip or weekend getaway. Travelers looking to make the journey can choose from multiple modes of transportation, depending on their budget and desired travel time.
For those looking to cover the distance quickly, air travel between Hanoi and Sapa may be the best option. A flight takes only around one hour, but tickets tend to cost more than other forms of transport. If time isn't a major concern, then taking a bus is probably the most economical choice. Bus rides typically take 8-10 hours, with some services offering overnight trips so passengers can save on accommodation costs by sleeping while they ride.
If you prefer something in between flying and taking a bus, there are trains available that will have you in Sapa within 7-9 hours with plenty of room to move around during your journey. Whether traveling by plane, train, or car – any way of getting to Sapa offers breathtaking views along the route as you pass through mountains and villages surrounded by rice paddies. No matter which mode of transport you choose, your adventure awaits!
Are There Any Guided Tours Available In Sapa?
Are there any guided tours available in Sapa? If you're looking for an immersive experience of the stunning vistas and culture of this beautiful corner of Vietnam, then a tour guide is something to consider.
Sapa has become well-known for its range of guided tours that are uniquely tailored to each traveler's desires. Whether it be hiking up Fansipan Mountain or taking a cooking class with local hill tribe villagers, there is something incredible to do with a knowledgeable tour guide who can provide insight into the area's rich history and customs. Tour guides are passionate about their craft and eager to share the wonders of Sapa with visitors from all over the world.
From luxury wine tastings to trekking through jungle trails, tour guides in Sapa offer unique experiences that will leave you with unforgettable memories. They know where to take you off the off-the-beaten path so that you can witness some truly remarkable sights as well as uncover hidden gems throughout your journey. With safety being paramount on these trips, having experienced tour guides means peace of mind when venturing out into unfamiliar territory.
No matter what type of trip you are planning, hiring a reliable Sapa tour guide can make all the difference between an ordinary vacation and an extraordinary one!
Is Public Transportation Available Around Sapa?
Are you wondering if public transportation is available around Sapa, Vietnam? Well, wonder no more! From buses to taxis and beyond, there are plenty of transportation options available in this area.
To start with, taking a bus is one popular way to get around Sapa. Several different routes go through the region, so travelers can choose which route works best for them depending on their destination. Additionally, some companies offer guided tours that provide bus schedules as part of their itinerary packages. This allows visitors to easily plan out their day trips ahead of time without worrying about getting lost or missing important stops along the way.
For those who prefer a faster means of transport, taxi services are also available in Sapa. Taxis are great for exploring remote areas and villages within the region since they can quickly take passengers from place to place while still providing an affordable rate. In addition, most drivers will be able to give recommendations on where to visit and what sights are worth seeing during your trip – something that not all bus drivers will do!
If you're visiting Sapa and need reliable transportation around town, then these two options should meet your needs perfectly. Whether it's for sightseeing or just running errands within the city limits, both buses and taxis have got you covered! So don't hesitate any longer; book your ride today and explore the region at your own pace!
Is The Tap Water Safe To Drink In Sapa?
When it comes to drinking tap water in Sapa, Vietnam, safety is a concern for many travelers. With the potential risks posed by contaminated tap water, visitors to this beautiful mountain town may be wondering if they can drink from the taps. Fortunately, there are some simple tips and tricks that will help you determine whether or not it is safe to drink sapa tap water.
To assess the safety of drinking Sapa's tap water, tourists need to first understand how Vietnamese tap water is regulated. While national standards exist on what constitutes safe drinking water, these regulations are often enforced inconsistently throughout Vietnam – meaning that even if an area meets legal requirements for safe drinking water, contamination could still occur at any given time. As such, relying solely on government regulations is not enough when evaluating whether or not it is safe to consume Sapa's tap water.
Fortunately, one-way travelers can evaluate the safety of their drinking supply through taste tests and visual inspection. For example, discolored or cloudy-looking tap water should always be avoided as this indicates possible contamination with sediment particles that can contain harmful bacteria or other pollutants. Additionally, tasting a small amount of unfiltered sapa tap water before consuming it can also give you additional insight into its quality – as bad tastes and smells typically indicate contamination. Ultimately though, while assessing your risk tolerance based on local conditions like these might provide extra peace of mind when deciding whether or not to safely drink Vietnam's tap water, ultimately boiling all consumed liquids remains the best approach for minimizing potential health risks associated with unsafe drinking supplies in Sapa and beyond.
With just a few steps you'll be able to decide if it's worth taking a sip! Taking basic precautions now means that you don't have to worry about getting sick later – allowing you more freedom to enjoy your travels without worrying about being exposed to potentially hazardous substances in the local environment.
Is It Easy To Find Vegetarian Food In Sapa?
Are you looking for a plant-based dining experience in Sapa, Vietnam? With its lush green paddy fields and sweeping mountain views, Sapa could be the perfect place to explore vegetarian food options. But what does this hidden gem have to offer vegetarians?
Let's take a closer look at the veggie meals on offer in Sapa! For starters, there are plenty of local restaurants offering vegan dishes. From street stalls with tasty noodle soups to trendy cafes serving fresh salads and smoothies – it won't be hard to find something suitable here. Additionally, many hotels provide customized vegetarian menus upon request. So if you're looking for some comfort eating during your stay, these eateries should have you covered.
Finally, let's not forget about the world-famous markets around town. Here you can stock up on traditional ingredients such as rice noodles, mushrooms, and tofu that will make an excellent addition to any homemade veggie meal. There's also no shortage of exotic fruits like dragon fruit and durian which are great sources of dietary fiber. Plus they taste delicious too!
So if you're ready to embark on a culinary adventure through Sapa's vibrant vegetarian food scene – here is a quick list of things you'll need:
– Vegetarian Restaurants
– Vegan Dining Options
– Veggie Meals from Local Markets
Plant-Based Dining Experiences * Healthy Snacks for On-the-Go Dining
Conclusion
Sapa is only a five-hour drive from Hanoi, making it the perfect destination for short trips. Whether you're looking to explore on your own or with a tour group, Sapa has plenty of options! Public transportation around town makes exploring easy and affordable, so don't worry about having to rent a car.
When it comes to food, there's something for everyone in Sapa. Despite its rural location, finding vegetarian cuisine isn't difficult – there are many restaurants offering veggie options. And while locals may drink tap water without any issues, I'd recommend sticking to bottled water as an extra precaution if you're traveling.
Any doubts that you may have had about visiting Sapa can be put aside; this beautiful mountain town offers something for everyone – no matter what type of traveler you are! So pack your bags and take off – you won't regret your visit to Vietnam's incredible Sapa region.
Sapa 1 Day Tours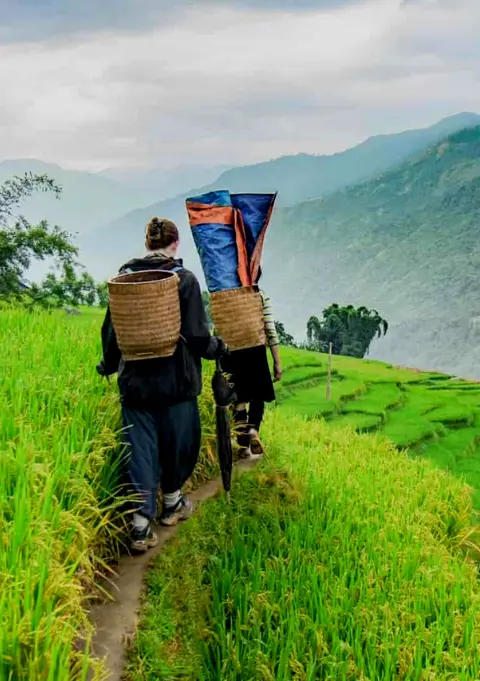 1 day experience
Moderate to challenging
Cultural immersion & active adventure
Rice fields, valleys & villages
​Private tours
Vegan-friendly
Sapa 2 Day Tours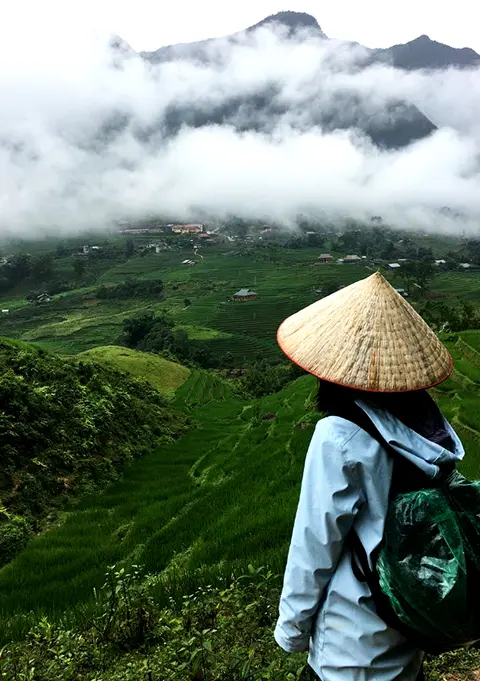 2 days 1 night experience
Moderate to challenging
Cultural immersion & active adventure
Mountains, valleys, rice fields and villages
​Private tours
Vegan-friendly
Sapa 3 Day Tours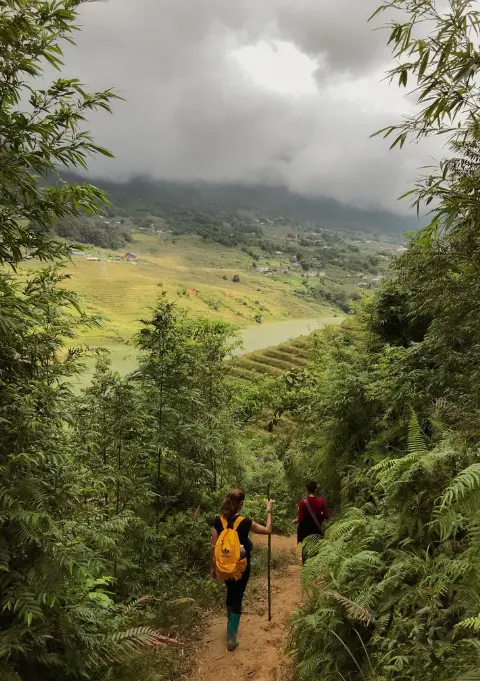 3 days 2 night experience
Moderate to challenging
Cultural immersion & active adventure
Mountains, valley, rice fields & villages
​Private tours
Vegan-friendly
Sapa 4 Day Tours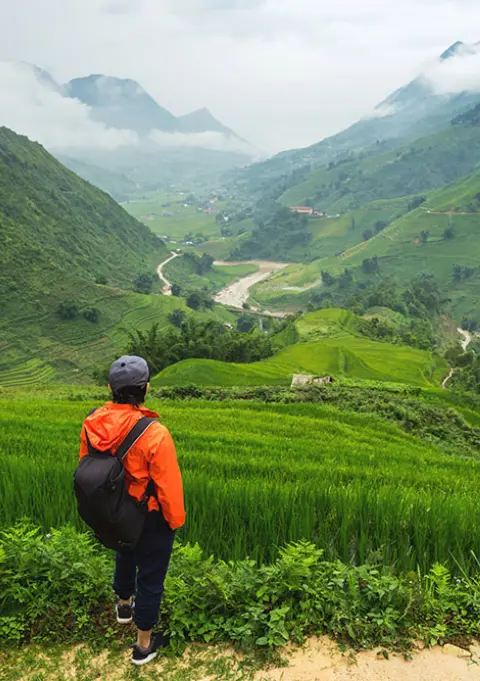 4 days 3 night experience
Moderate to challenging
Cultural immersion & active adventure
Mountains, valleys, rice fields & villages
​Private tours – Less Touristic
Vegan-friendly